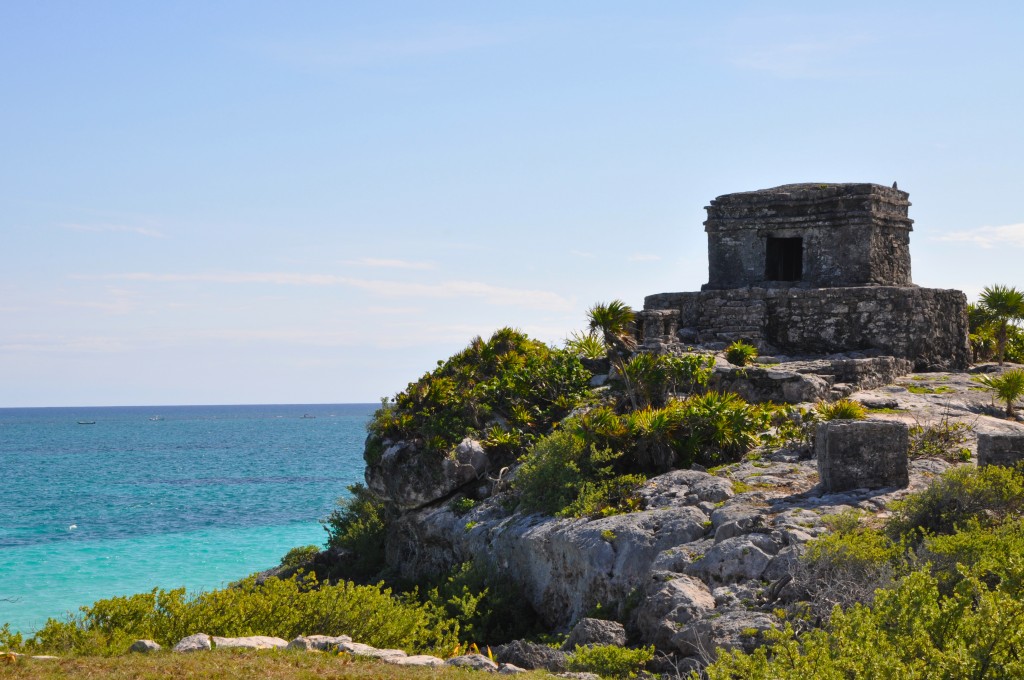 After dealing with several months of cold winter weather, we decided to head south and find ourselves some sunshine. We found just what we were looking for in Riviera Maya, Mexico, just 45 minutes south of Cancun. With many beautiful hotels, beaches, ancient ruins and a visit to the relaxing town of Tulum, our thoughts of winter faded.
We stayed at the Fairmont Mayakoba. The Mayakoba resort area, just south of Cancun, is made up of three hotel properties. The location is excellent for exploring Playa Del Carmen, Tulum and The ancient Mayan ruins that are found all over the area. The beach in front of the property was beautiful and with the help of some cold beers, local tequila and a few sombreros, we quickly found ourselves immersed in the Mexican vacation lifestyle.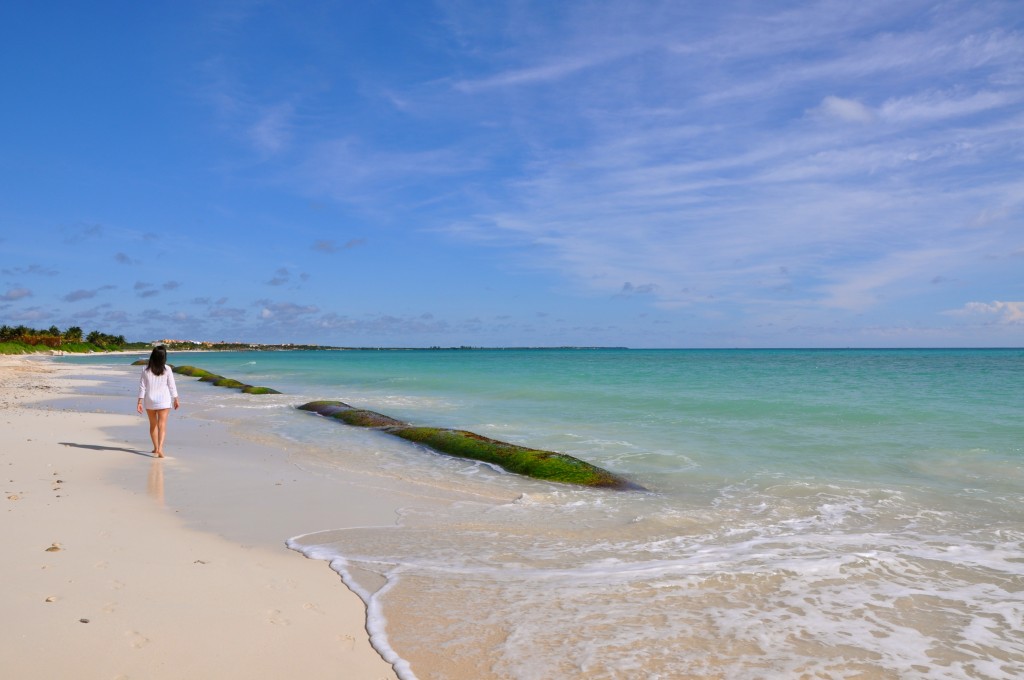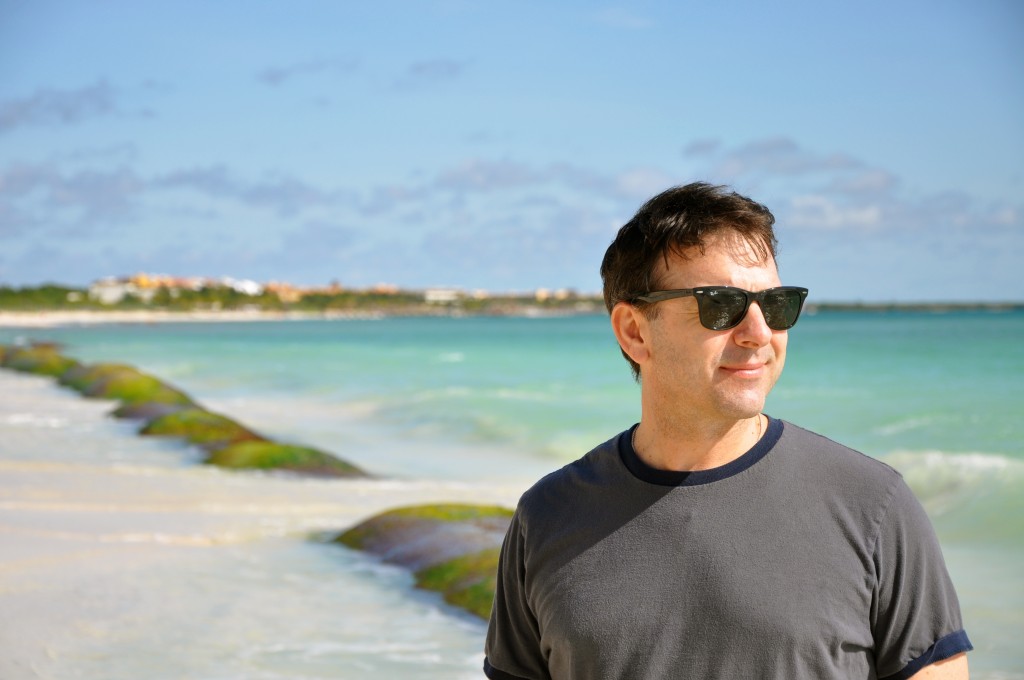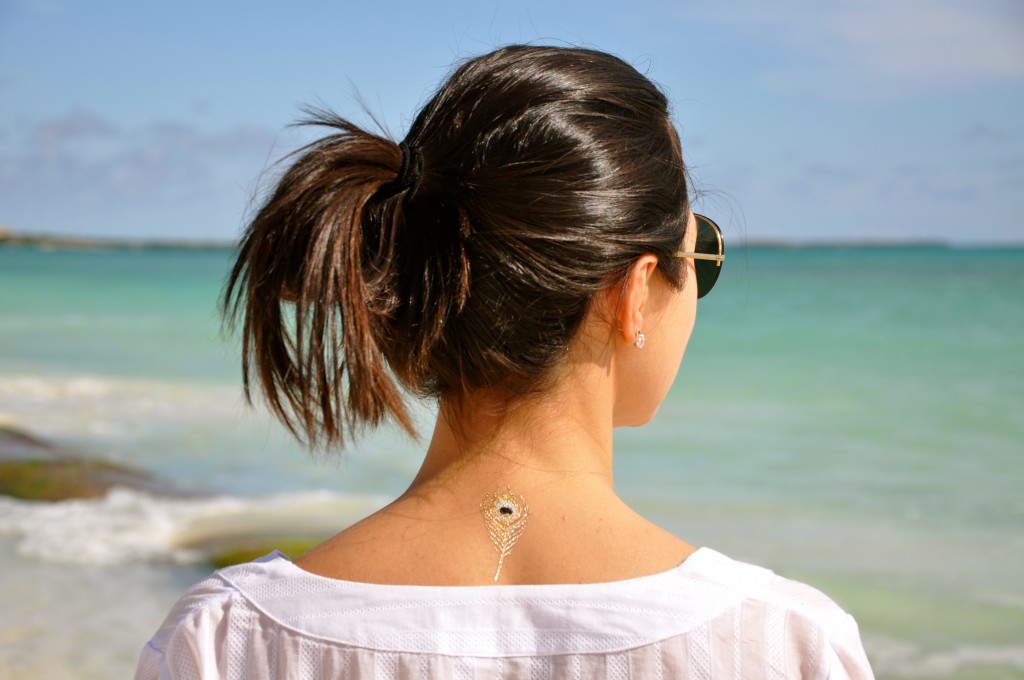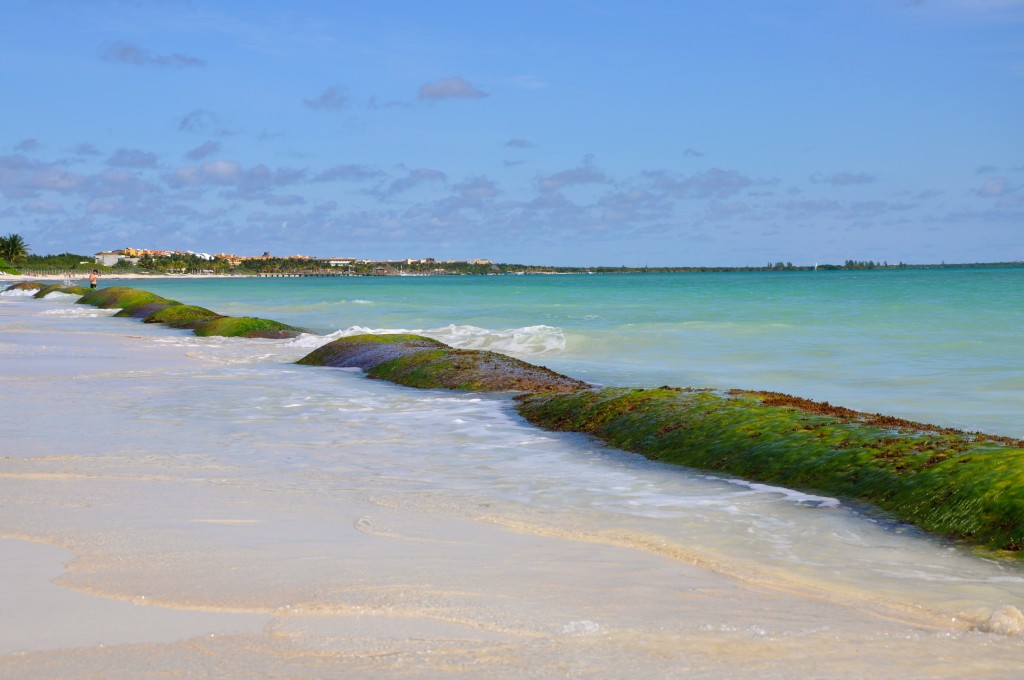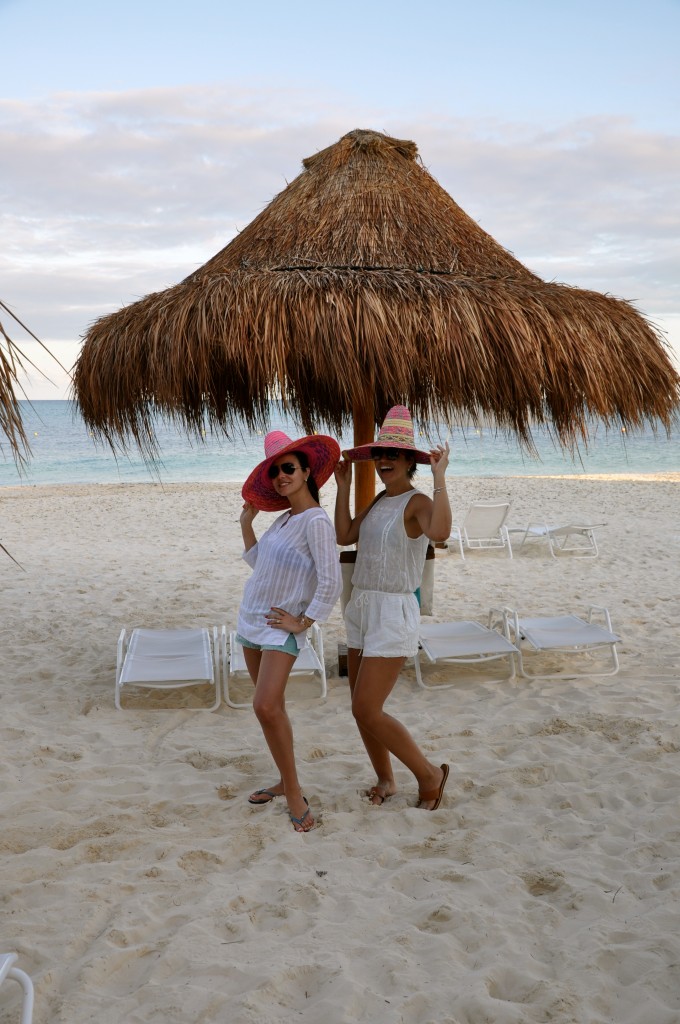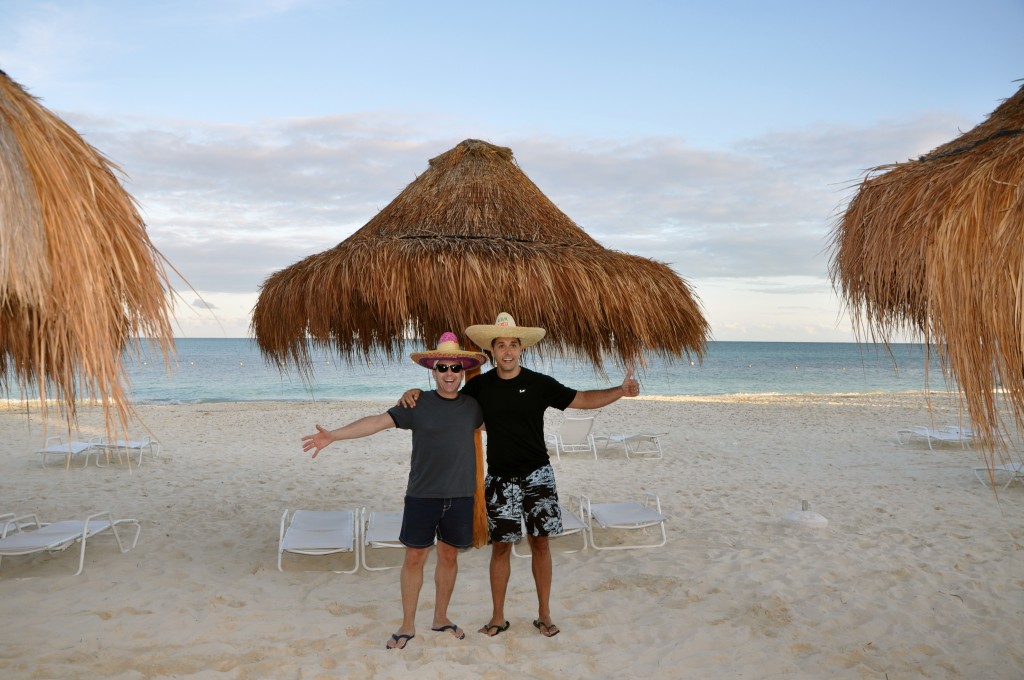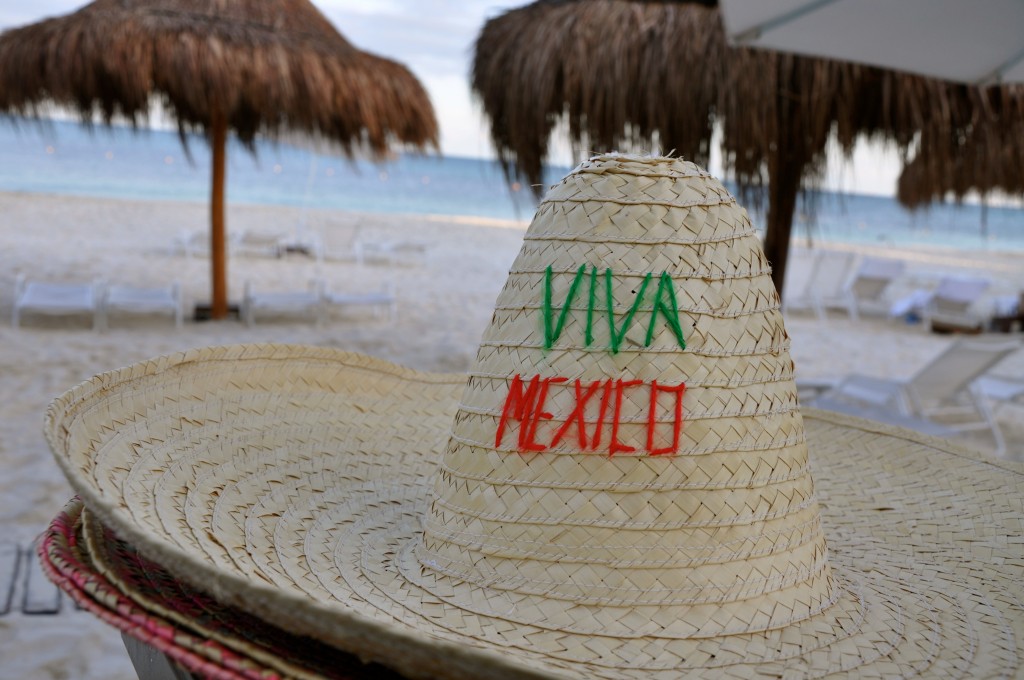 Throughout Mexico's Yucatan Peninsula you'll find thousands of "cenotes."  A cenote is a natural occurrence, where a cave's roof has collapsed and exposes the water underneath, creating a natural swimming hole. These fresh water cenotes can vary in size, and present a great opportunity to swim or snorkel in a beautiful and natural setting. There are several cenotes located between Riviera Maya resort area and Tulum. We found one just outside of Tulum. The water was cool, but refreshing. We swam through the caves, while bats flew above our heads.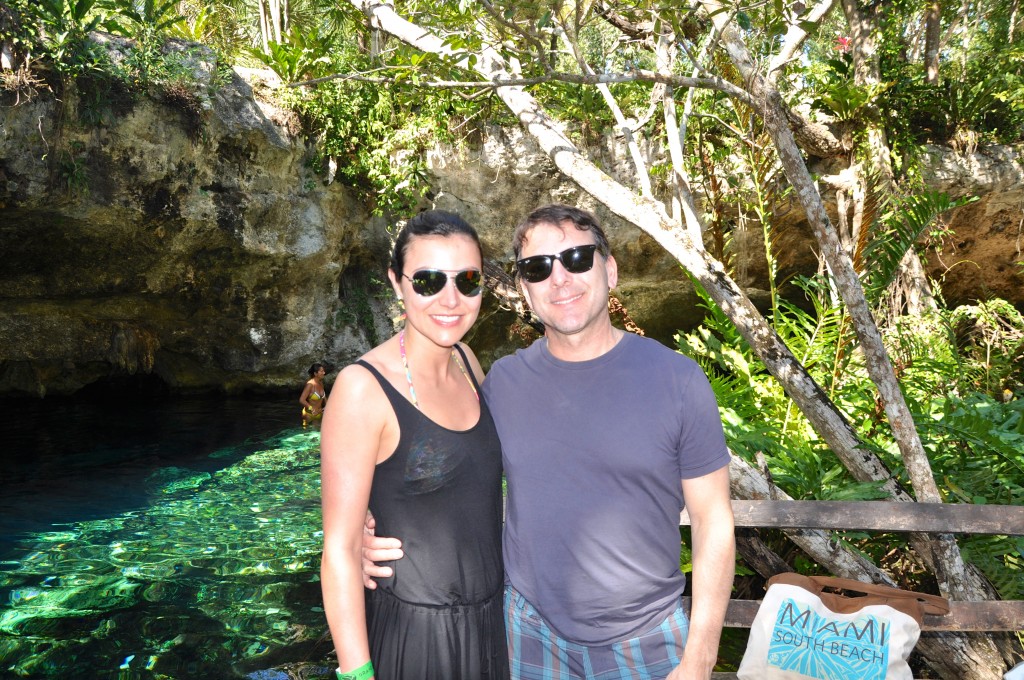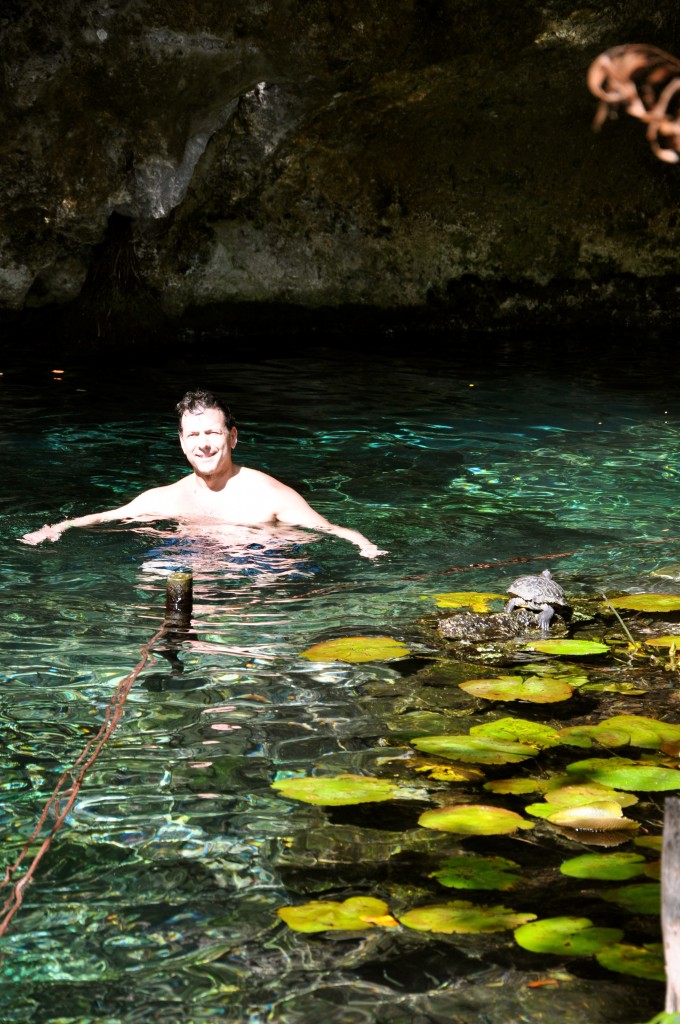 After swimming in the cenote, we drove to the Tulum Mayan Ruins. The ruins themselves were a sight to see, but our favorite part of the visit was the beautiful beach located just below the castillo, or castle which stands on a cliff overlooking the sea below. We descended down the steps to reach the beach, enjoyed a swim and took some photos of the ruins in the distance from this vantage point. The beach was fairly crowded, we could only imagine what if would be like with fewer people. Still, it provided one of those picture perfect moments of us relaxing in the Caribbean Ocean.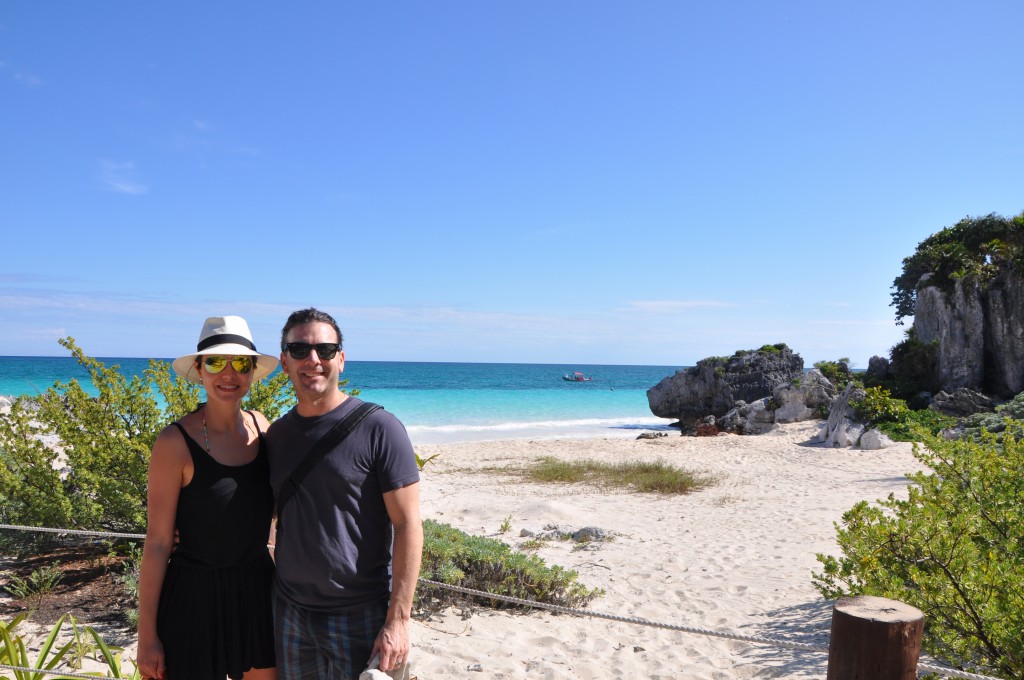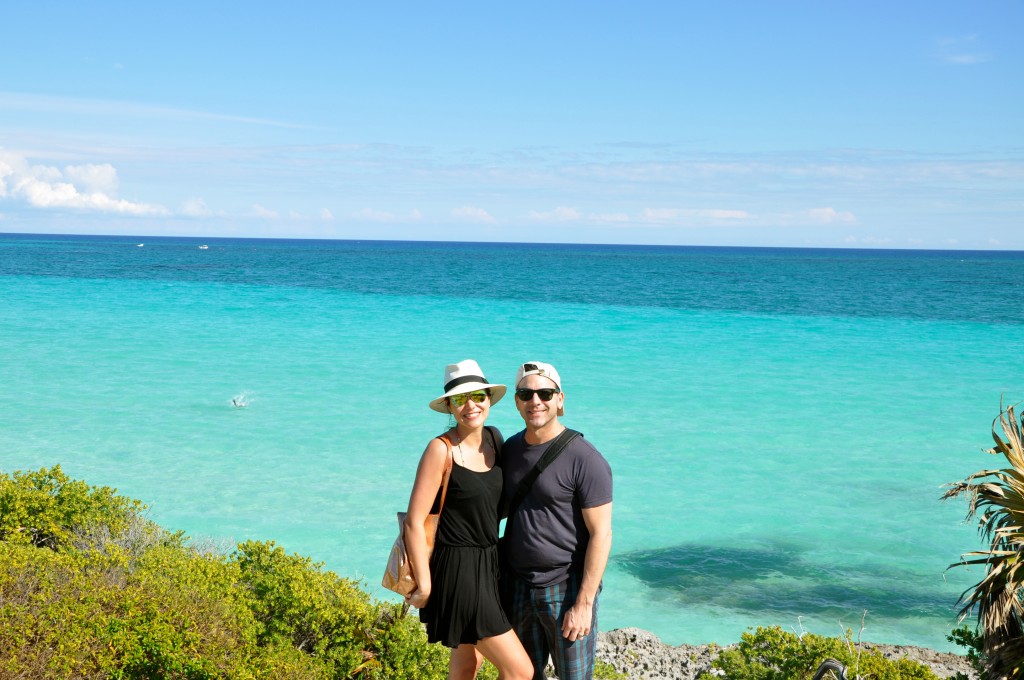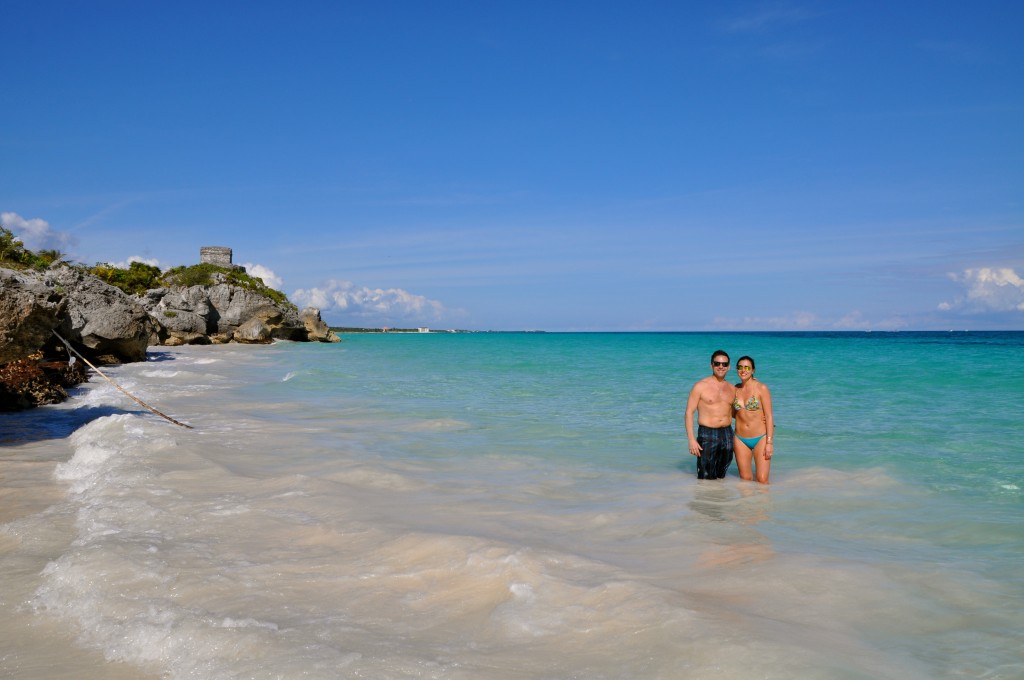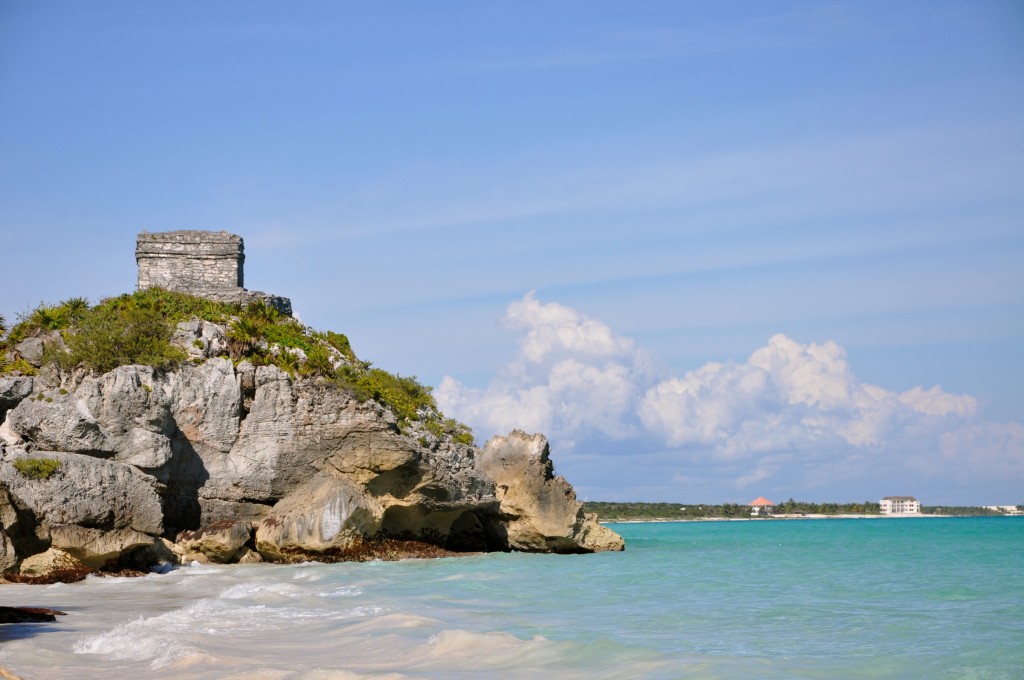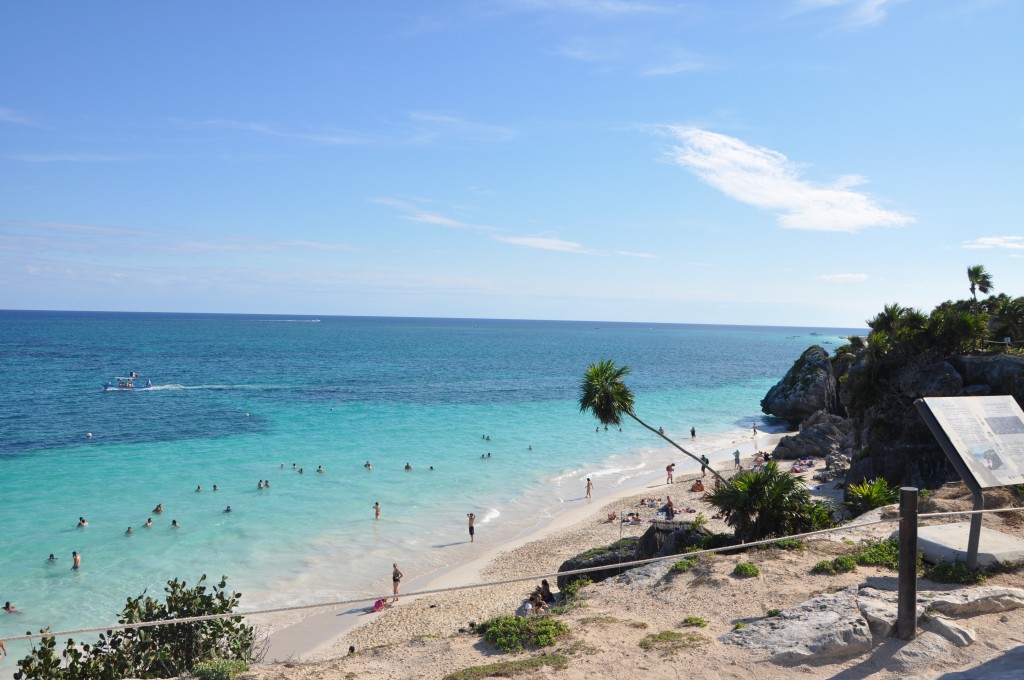 We continued our journey after the Mayan Ruins into the town of Tulum. Tulum is a town full of people looking to chill out by the ocean and enjoy the laid back beach lifestyle. we followed the road that parallels the beach. Along the road there are many beachfront hotels, bars and restaurants all sort of tucked away so as not to disturb the natural surroundings. You won't find any chain hotels here and most if not all restaurants on the beach are locally owned. We spent the rest of the day at Ziggy's Beach Club on Tulum beach, one of the most beautiful beaches in Mexico.
RESTAURANTS
Nothing says Mexico like some good Mexican food after a long sunny day on the beach! We headed to Playa del Carmen and found ourselves at Aldea Corazon. We heard about this place from the concierge at our hotel. Make sure you ask for a table in their outdoor garden area, where you'll be seated among beautiful old trees, tropical foliage and underground cenotes. The menu offered wonderfully fresh guacamole, fish and other Mexican/Mayan specialties, including the unbelievably delicious Plaza de Toros Tacos. This grilled beef and chorizo taco topped with pork cracklings (chicharrones), diced avocado and salsa verde is to die for. If you love tequila like we do, you'll also be happy with their extensive list of local tequilas. Try a glass of the Clase Azul. Salude!
Speaking of the "drink of the Gods",  in the Mayakoba resort area at the Rosewood Hotel, the Agave Azul Sushi & Tequila Bar offers over 100 different brands of tequila. This open air restaurant offers a wonderful setting overlooking the stunning lagoon and hotel grounds.  The staff knows their tequila and will offer suggestions to compliment any of their menu items.
After overdosing on Mexican food, we decided to change it up one night.  Saffron is a contemporary Thai restaurant located within the Mayakoba resort area at the Banyan Tree. The outdoor restaurant is set on a wooden deck above a waterway overlooking the tropical mangroves. The setting is magical, and the food was equally impressive.
We enjoyed a wonderful meal at El Puerto restaurant at the The Fairmont Mayakoba. El Puerto featured steaks and tasty sides dishes. The weather was perfect as we enjoyed al-fresco dining with a spectacular setting overlooking the lagoon. The restaurant also offered a tasting flight of Mezcal, accompanied with worm salt and sliced citrus fruit which was sublime. We've heard  El Puerto has recently been renovated and is now offering a new Latin-Asian menu. We can't wait to try it on our next visit.
Aldea Corazon- Quinta Avenida 17 Mz. 27 Lote 14, Centro, Playa del Carmen
Agave Azul Sushi & Tequila Bar- Rosewood Mayakoba, Riviera Maya
Saffron- Banyan Tree Mayakoba, Riviera Maya
El Puerto- Fairmont Mayakoba, Riviera Maya
Our visit to Mexico was all that we had wished for, beautiful beaches, delicious food, friendly locals and lots to see and do. This is just a small sample of what Mexico has to offer, but the Riviera Maya, just a short distance south of Cancun was a great place to call home while we explored the Yucatan Peninsula. The beautiful town of Tulum and the historic Mayans ruins made for a relaxing and interesting visit. if you haven't been, put it on your list and go!
We look forward to exploring this area further in the future.
Hasta luego!!
Cy & Rich