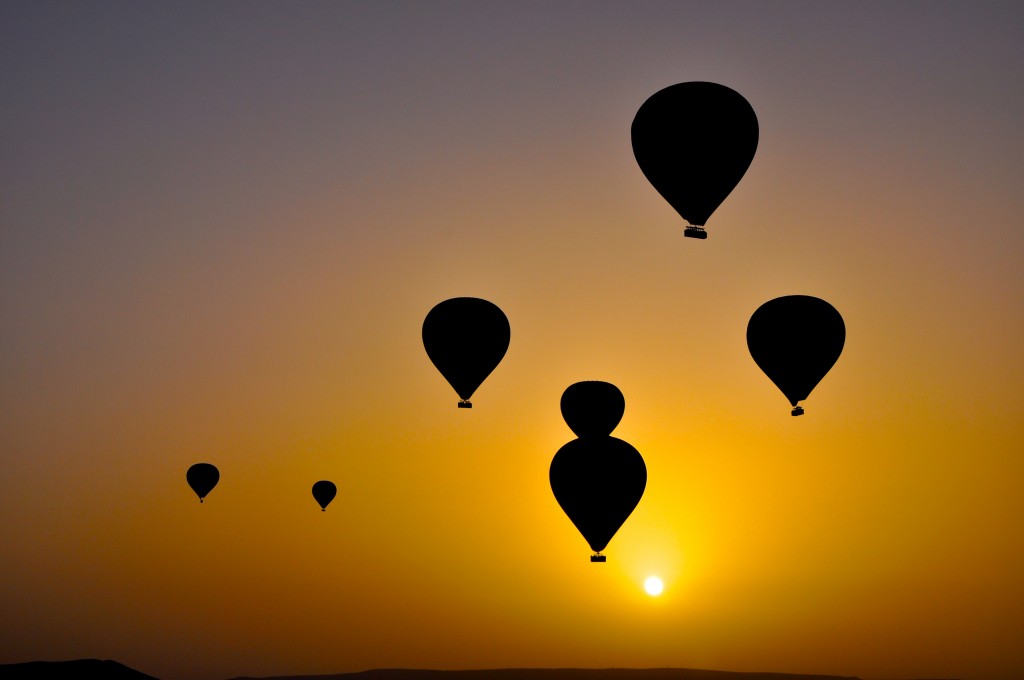 You can't visit Cappadocia without taking a hot air balloon flight over this extraordinary landscape. We've all seen the images of hundreds of balloons hovering above the fairy chimneys, and this was one thing on our bucket list we wanted to experience.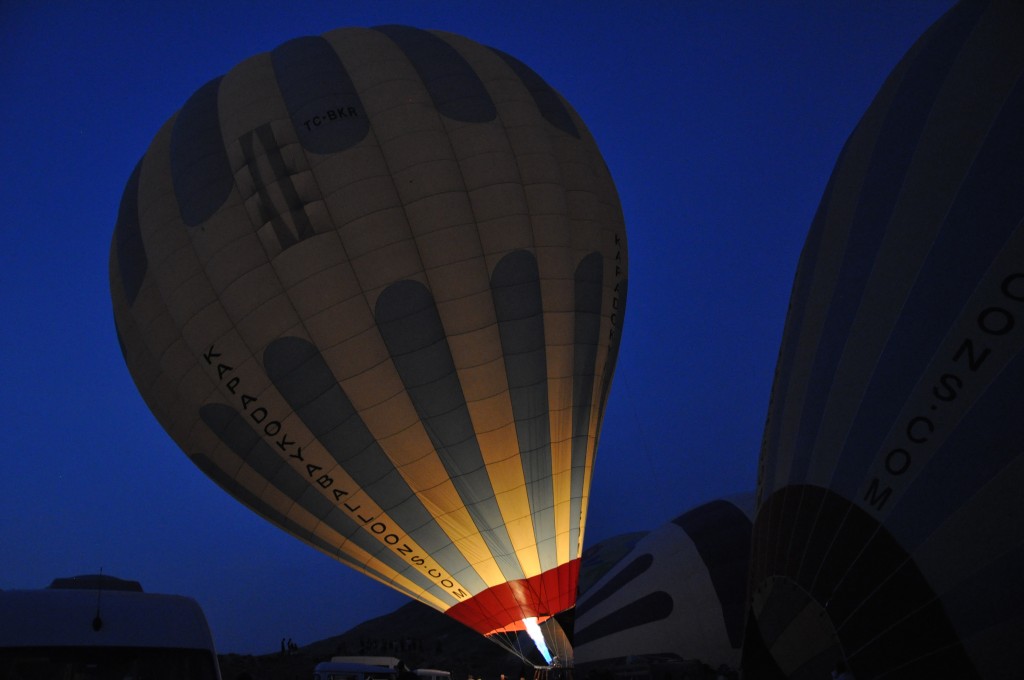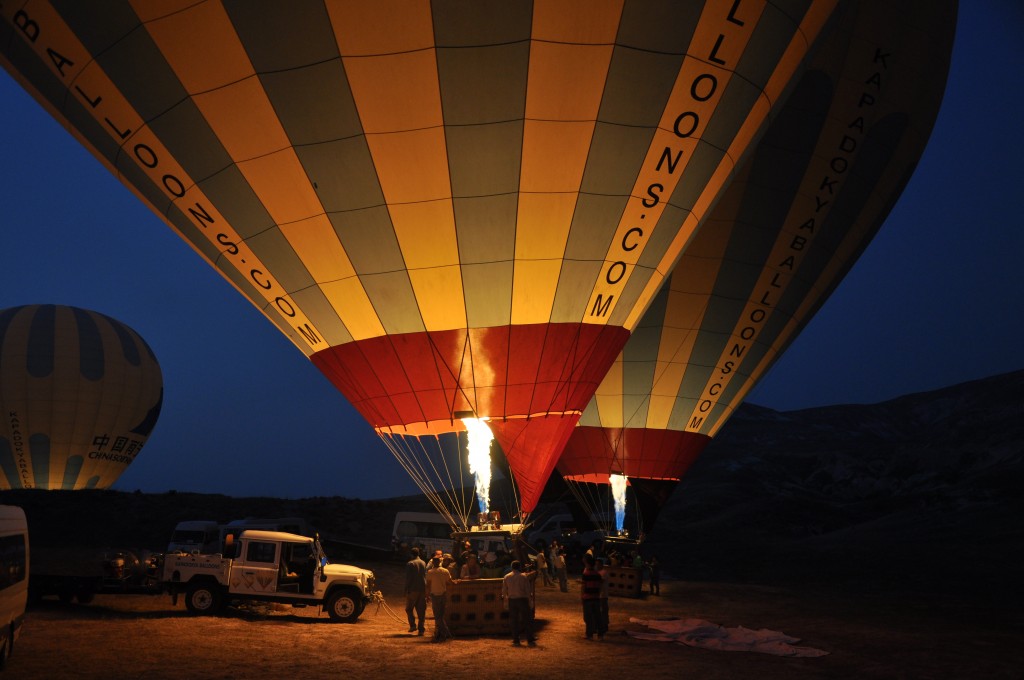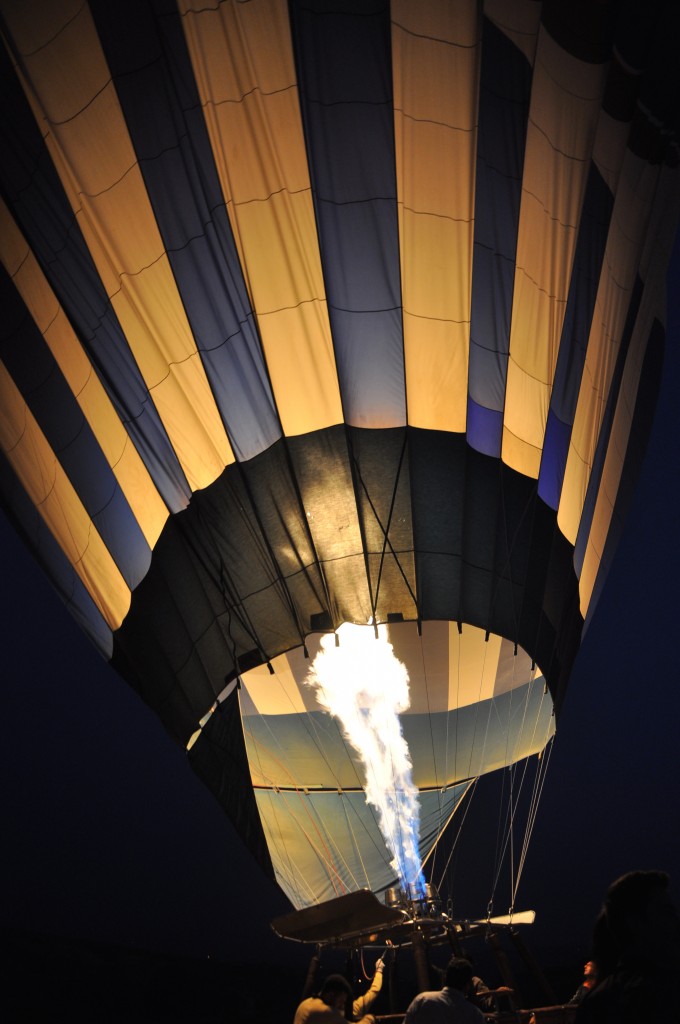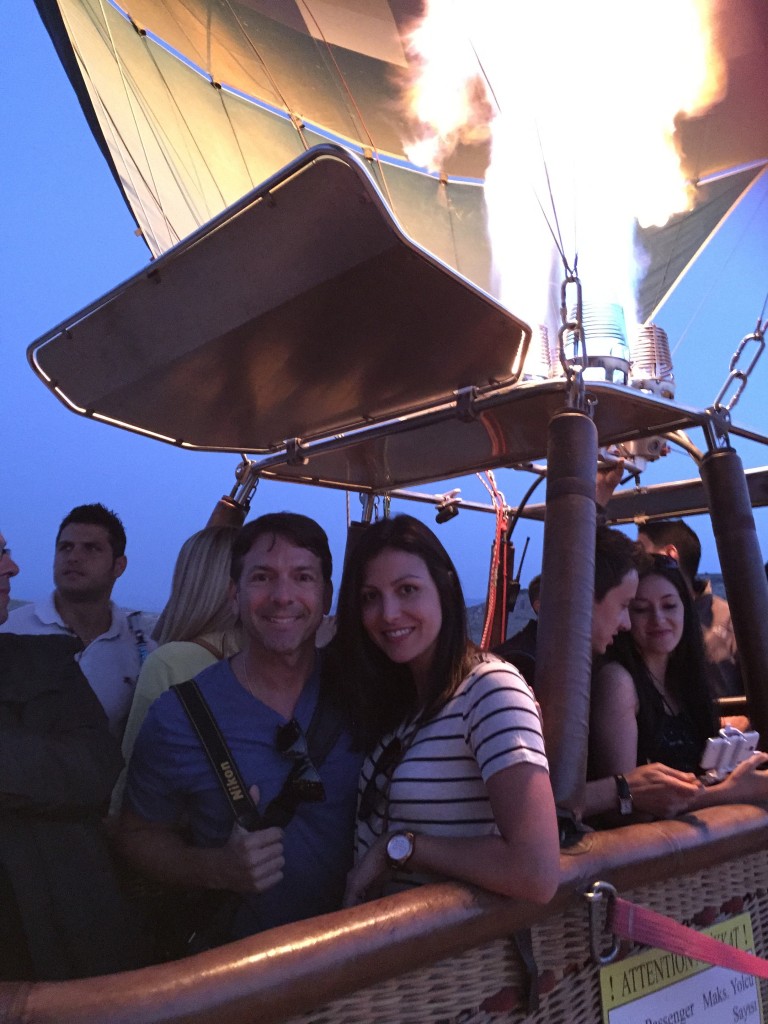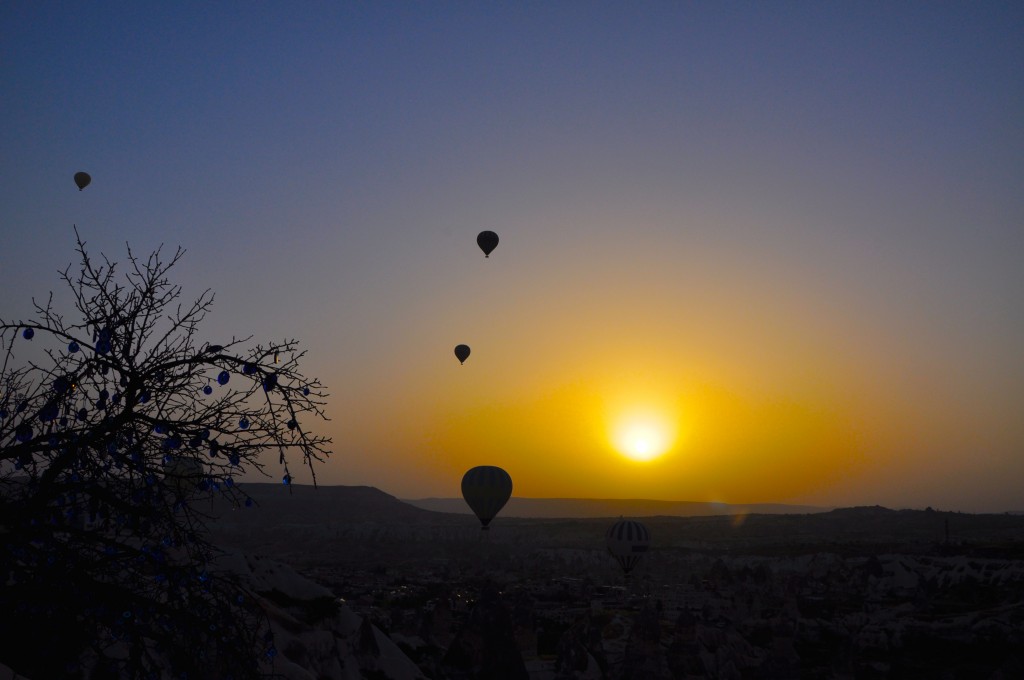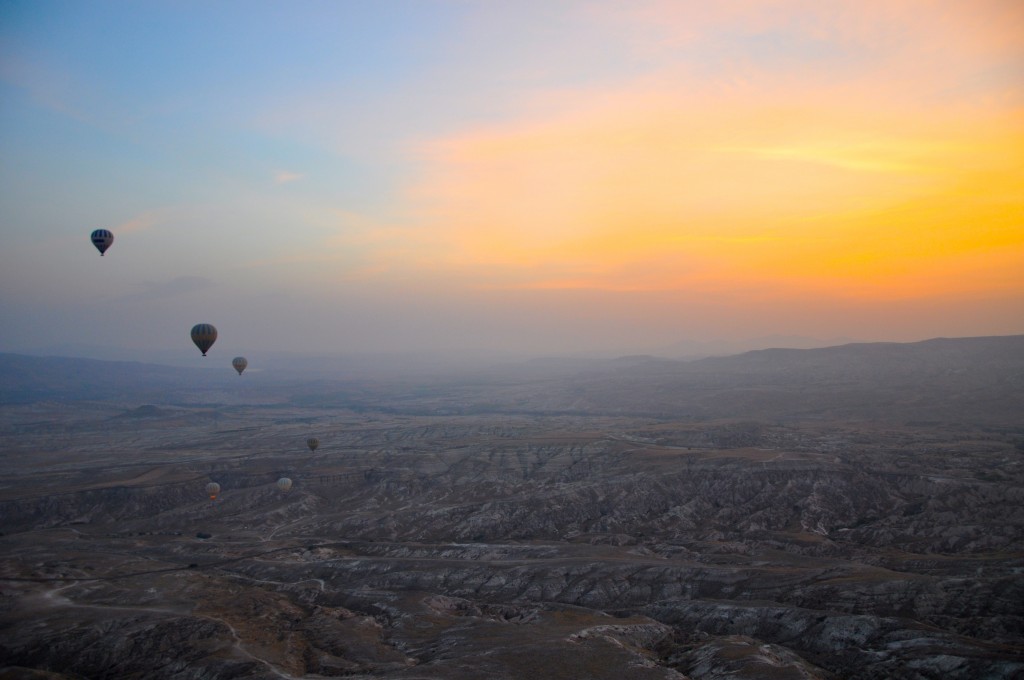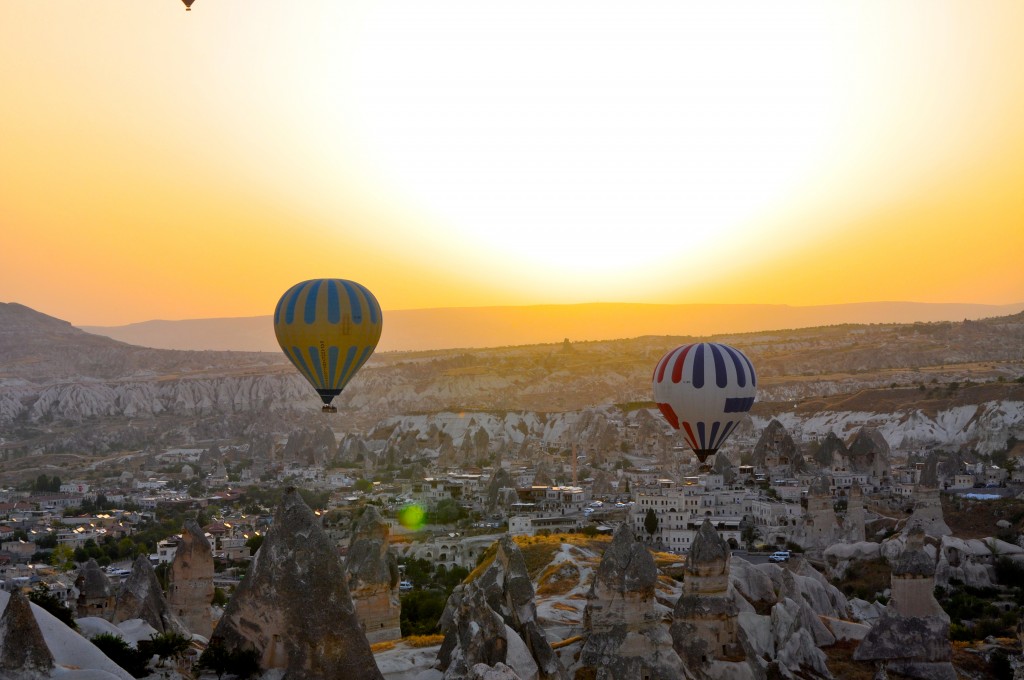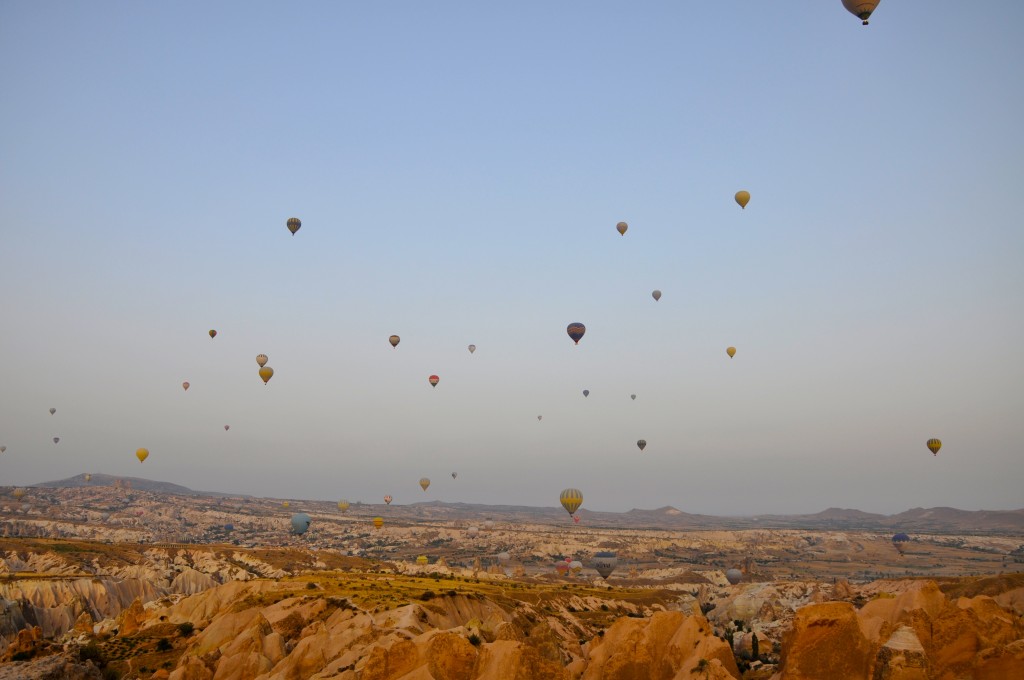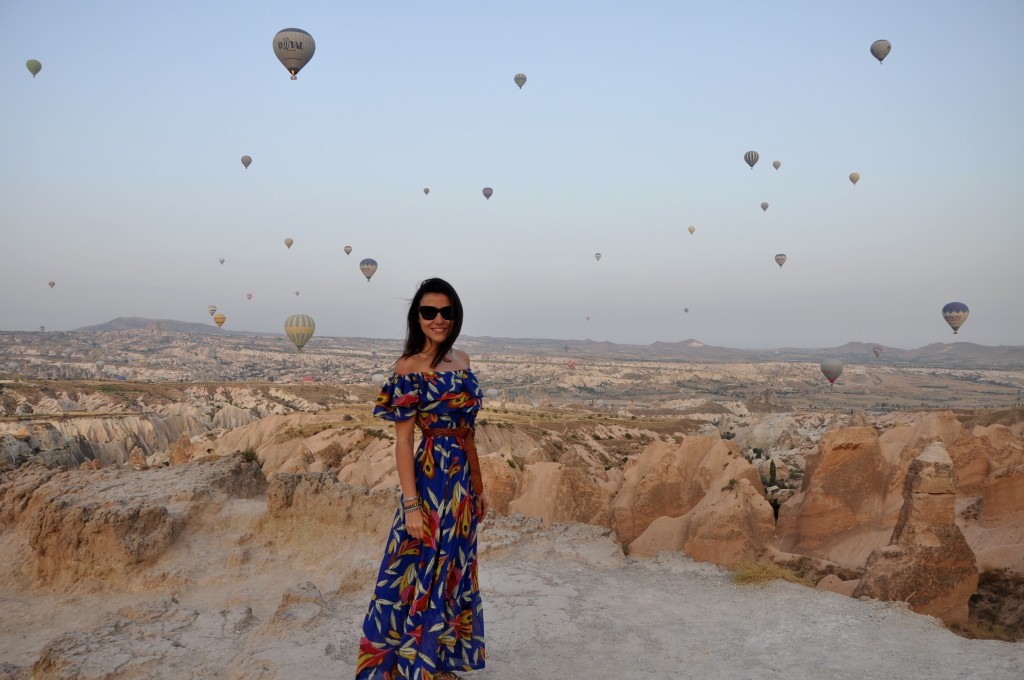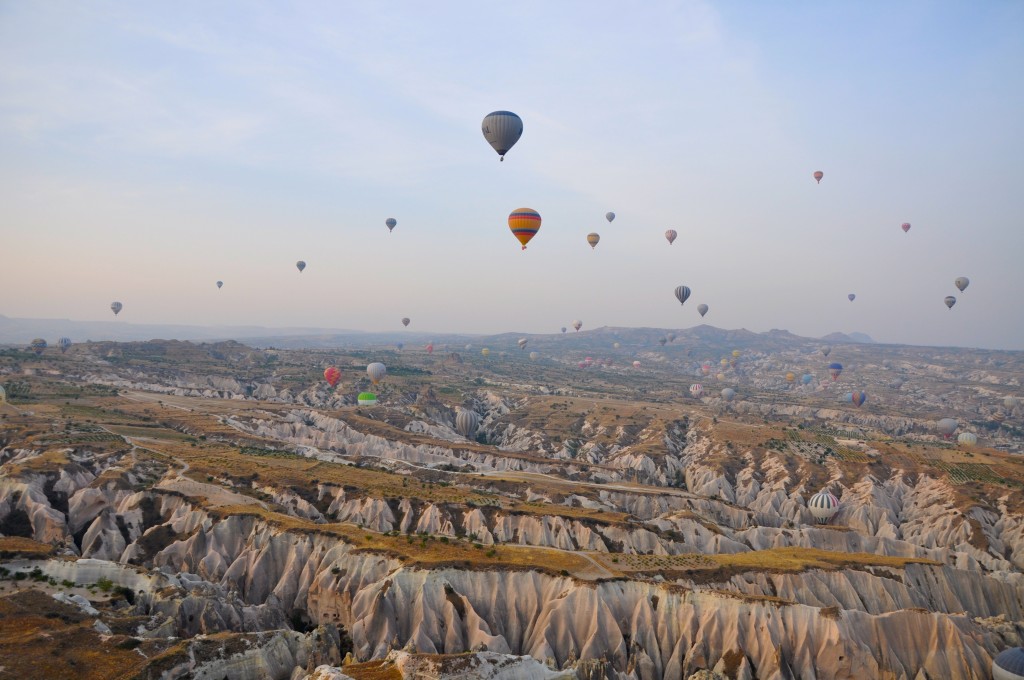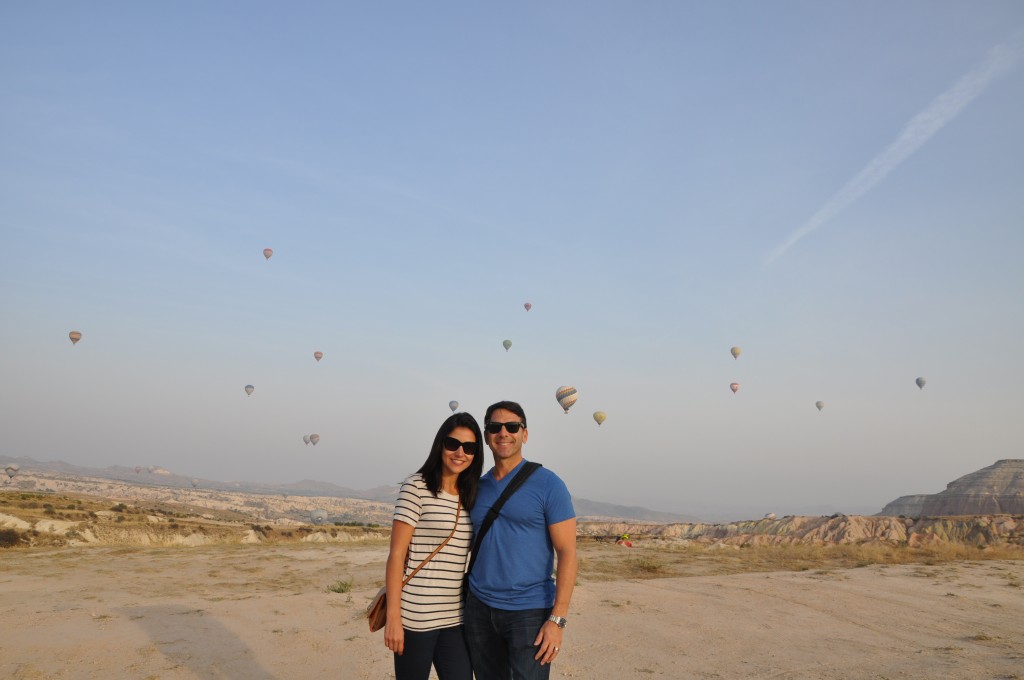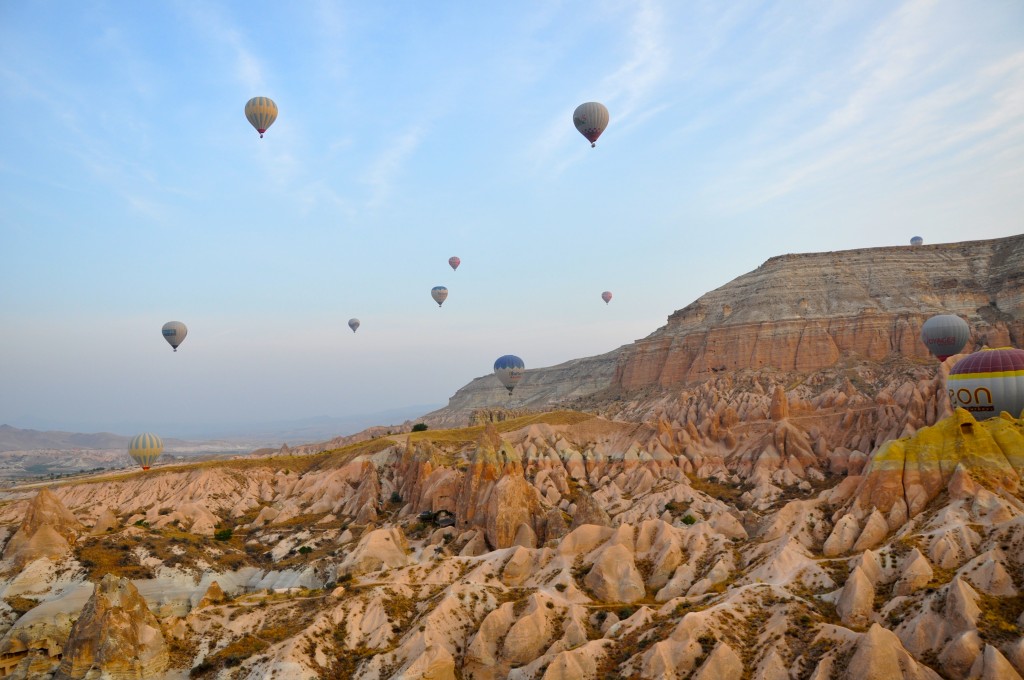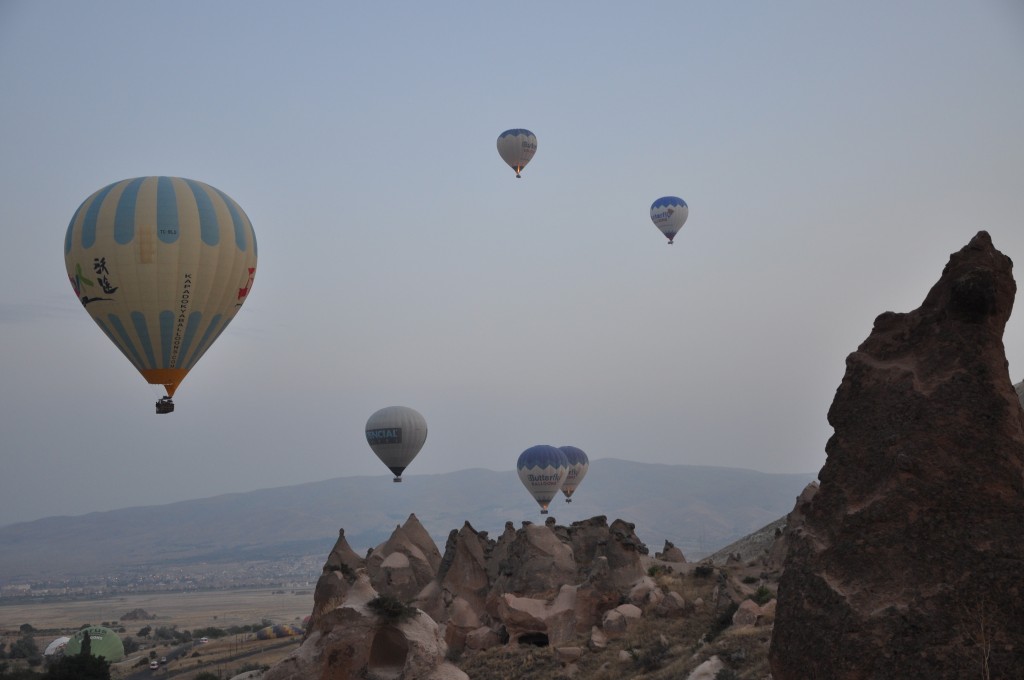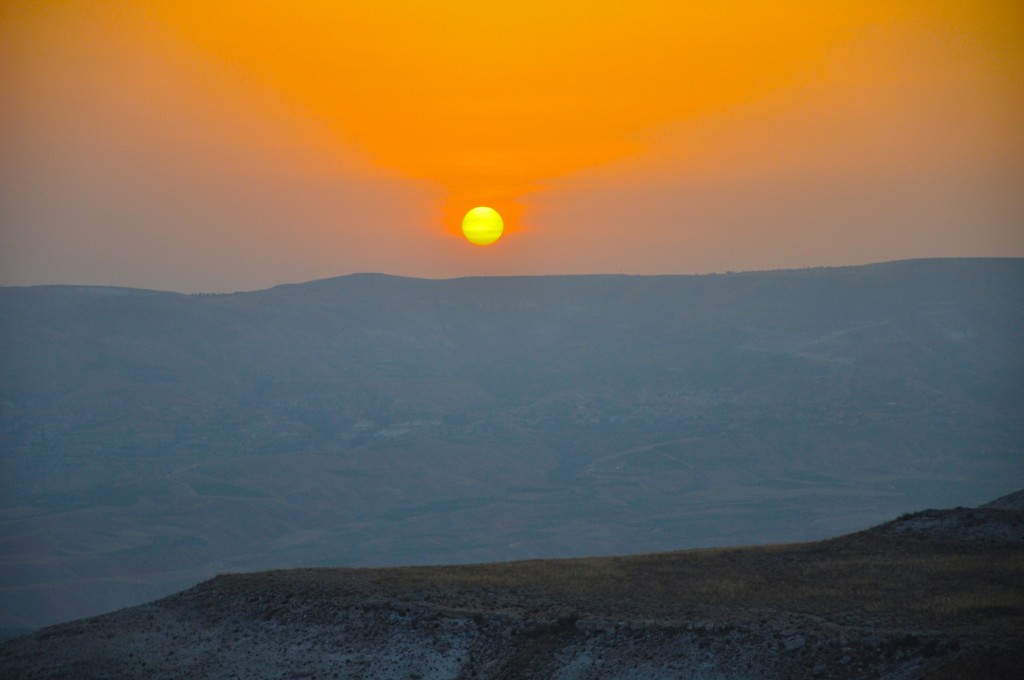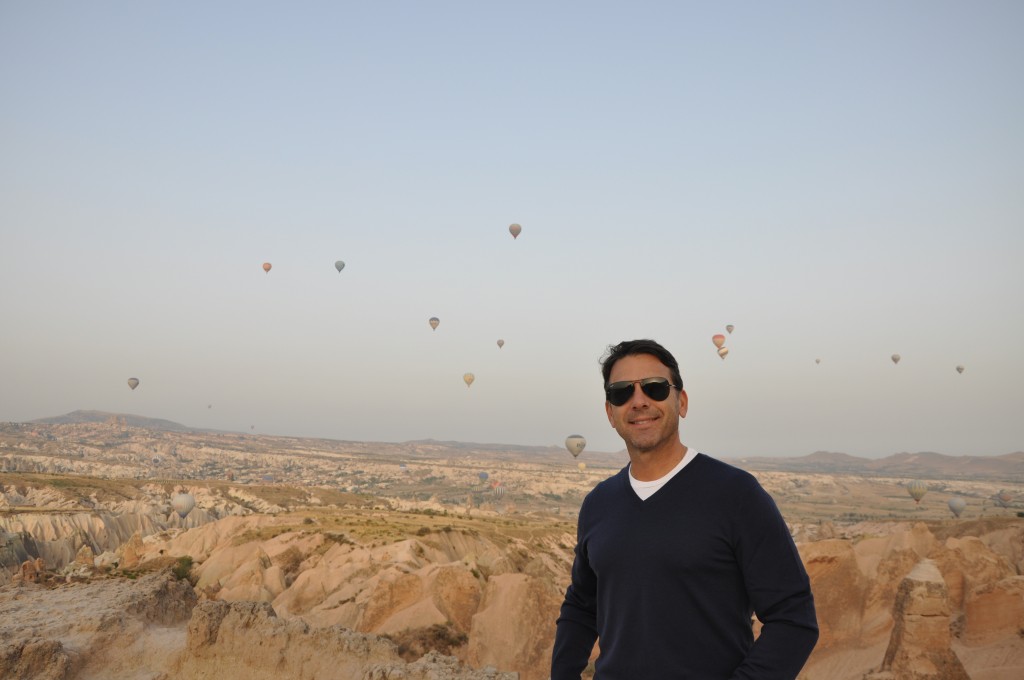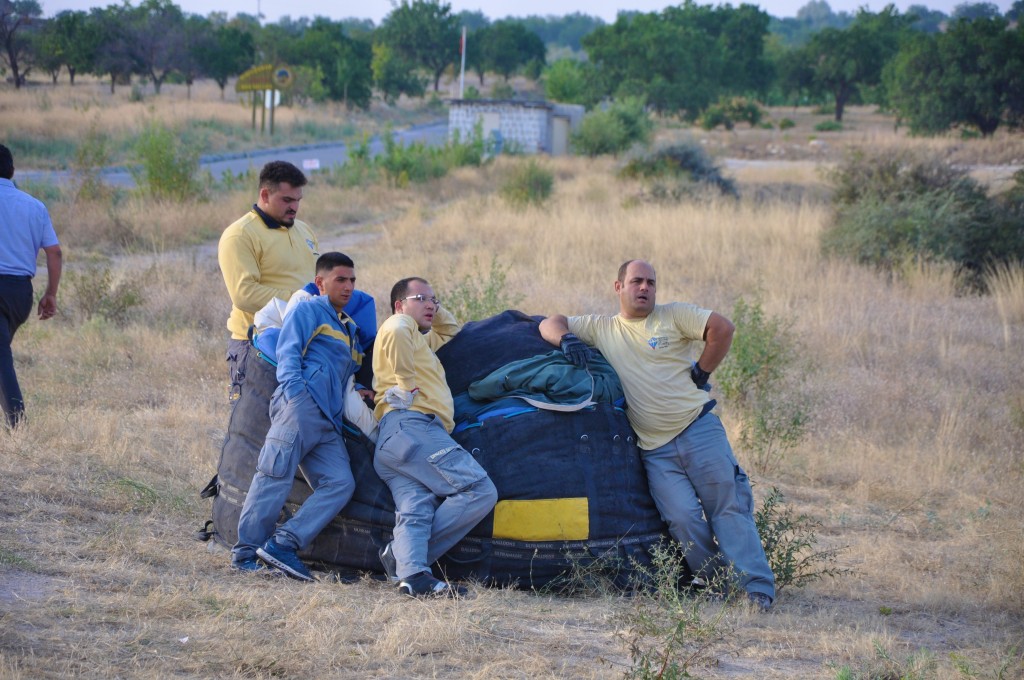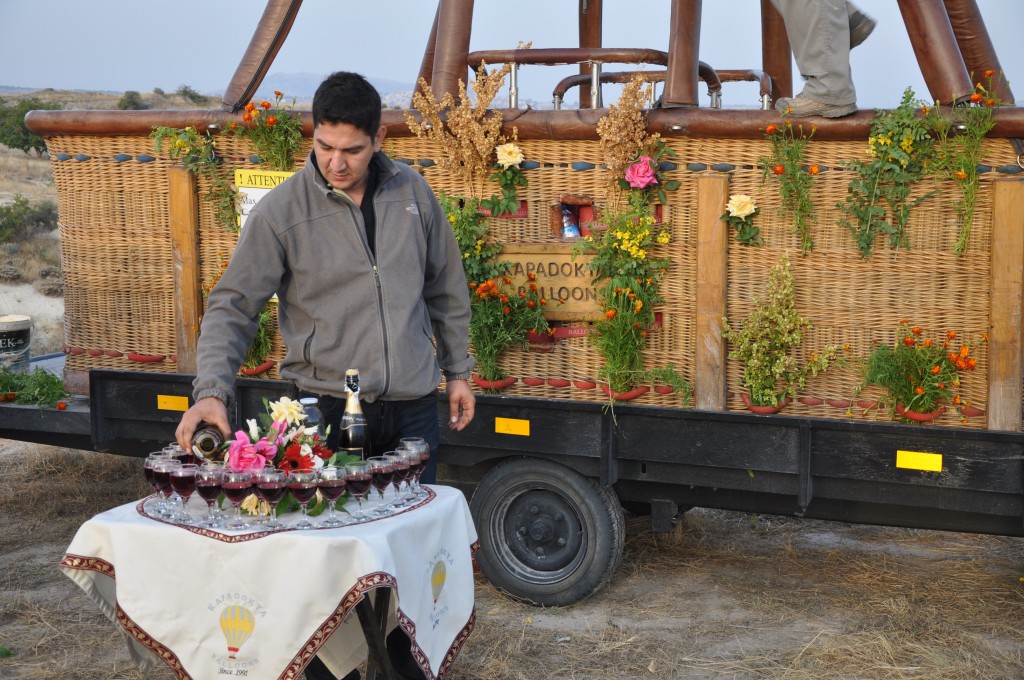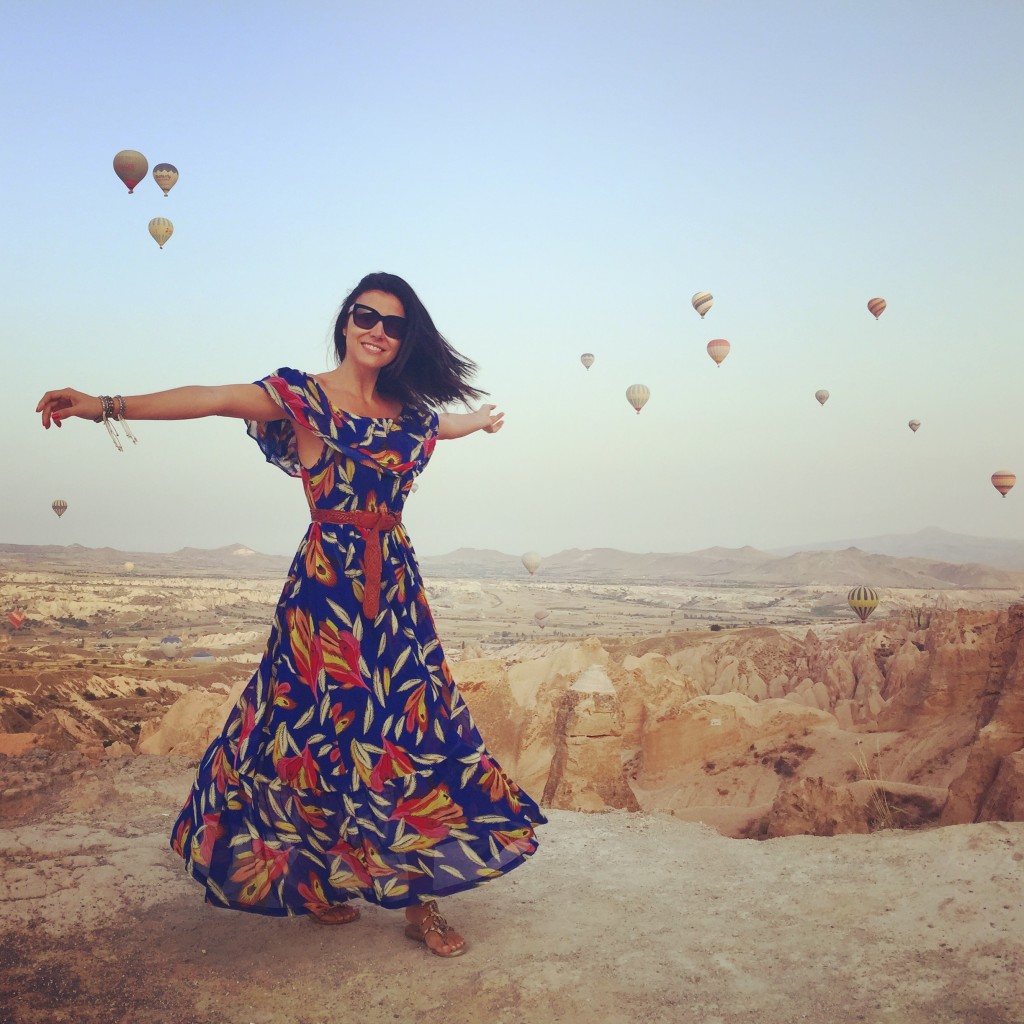 This is big business in Cappadocia and there are many hot air balloon companies to choose from. We decided on Kapadokya Balloons. They offer several packages, all which include a ceremony after landing, with a champagne cocktail, cake and your own official flight certificate. The day of our flight, around 4:15am, a representative from Kapadokya Balloons, picked us of from our hotel and transferred us to their sales office in Goreme. Here we paid for the flight, met our pilot, and were briefed about safety and what to expect during the hour flight. There was coffee, tea and light snacks, and restrooms available. We then were transferred by bus to the sight where we would depart from. The bus ride was about 15 minutes or so, and in the distance we could see the light from the flames inflating the massive balloons.
This was really so impressive to see how these balloons, all laid out in an open field, inflated so quickly into this beautiful, colorful flying machine. It was still dark, and the orange glow from the flames, amongst the colorful balloons created a surreal image. Suddenly the balloon was inflated, and it was time to go! After a demonstration from the ground crew on how to position yourself in the basket for landing, we boarded the basket and immediately began our quite ascent into the pre-dawn sky. With only the occasional sound of the propane burner, we floated above the Cappadocia landscape totally captivated by the experience. Soon the morning sky was changing, and the sun soon arrived on the horizon. We were quite impressed with our pilot, his knowledge, sense of humor and how he was able to skillfully, but gently maneuver the balloon , especially vertically, into some of the valleys and hover the balloon within inches of the fairy chimneys. The flight lasted about an hour and the landing was perfect. The pilot actually landed the basket on the back of the trailer used to transfer the balloon back to its storage area. Very impressive!
This was exactly what we wanted to experience. Words can't describe the beauty.