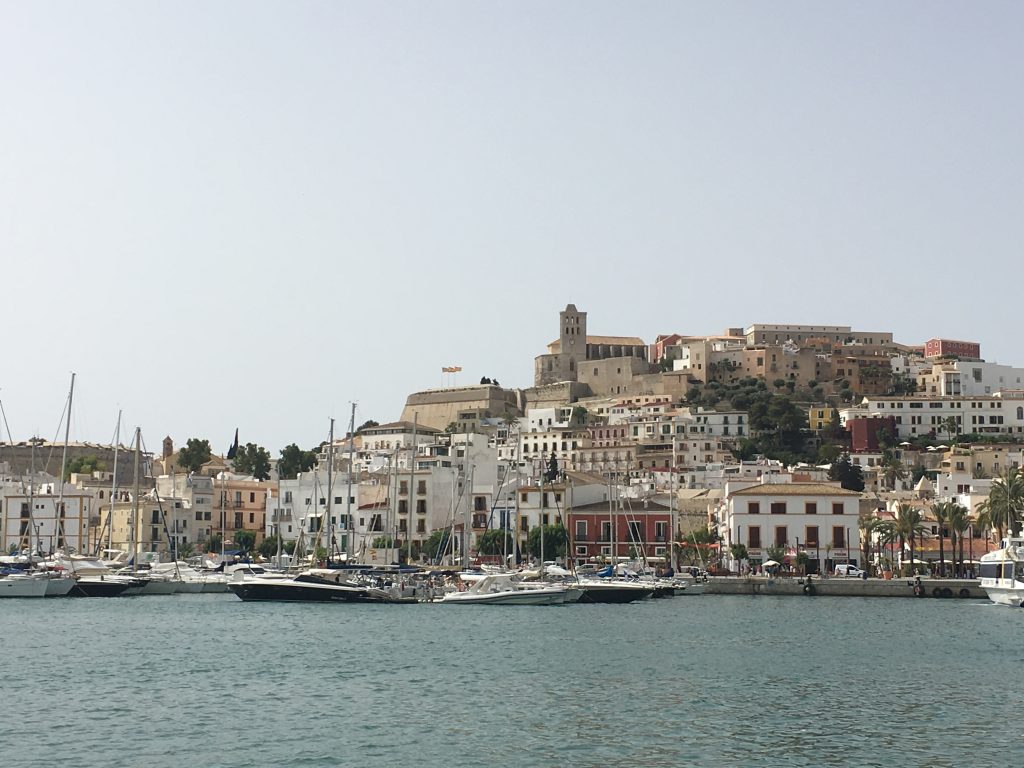 Known as a party town, Ibiza is so much more than that! There's definitely something for everyone. For starters, Old Town Ibiza is a fantastic maze of old world charm, mixed with hip, trendy restaurants, bars and shops. You can easily spend a few days and nights exploring this historic part of Ibiza. Traveling throughout the island we found Ibiza to be just as beautiful along the coast as it was in the interior, easy to get around and a place that offered so much diversity to suit every mood.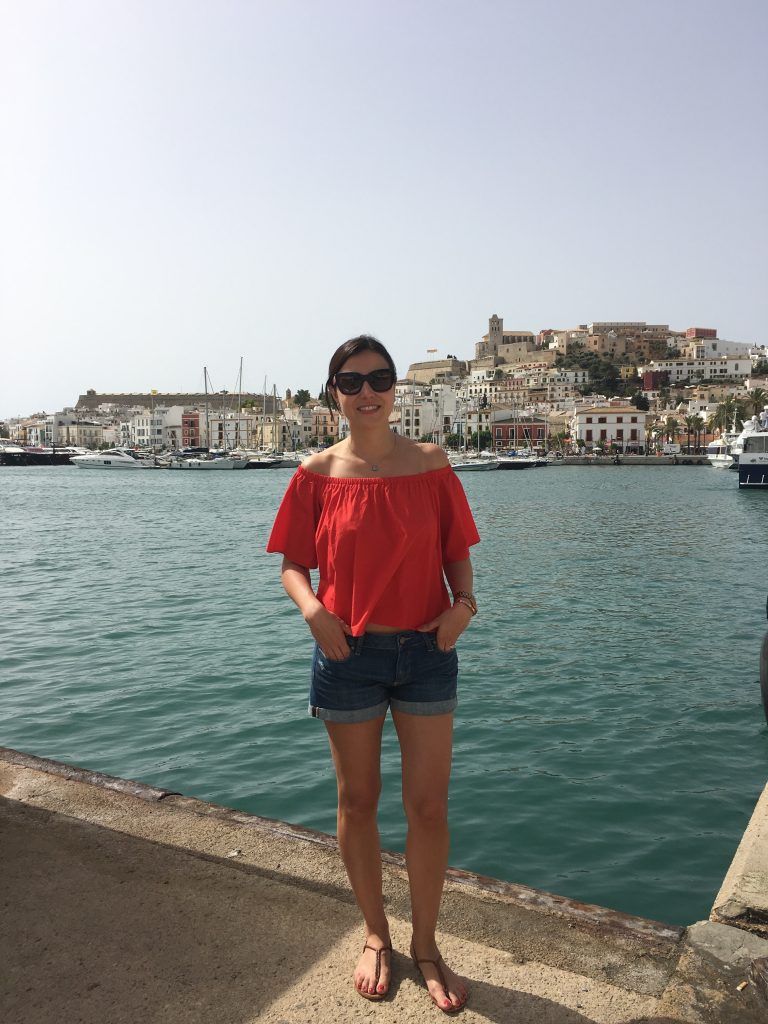 A walk around Ibiza Town should be done in the daytime as well as in the evening. We spent one afternoon walking around the marina, and exploring the winding passageways in the old quarter of Dalt Vila, (World Heritage Site by UNESCO). The cobble stone streets lead up to the Cathedral, which looks over the harbor and offers commanding views of the city. We could easily have spent more time exploring this historic, fascinating Gothic style neighborhood.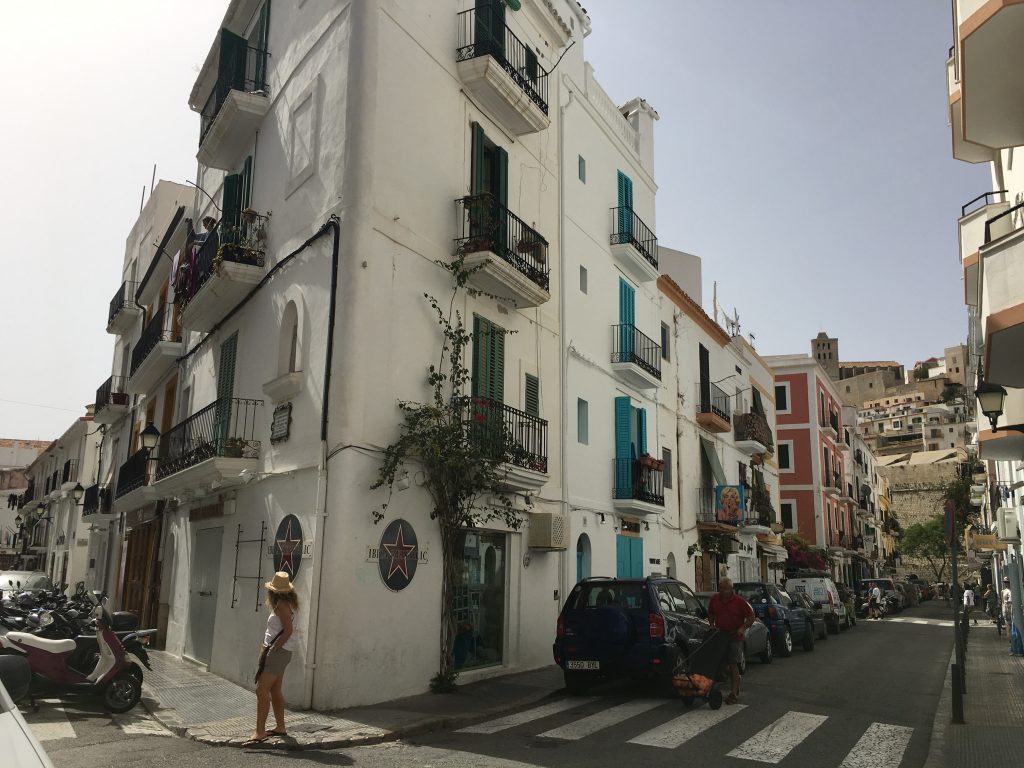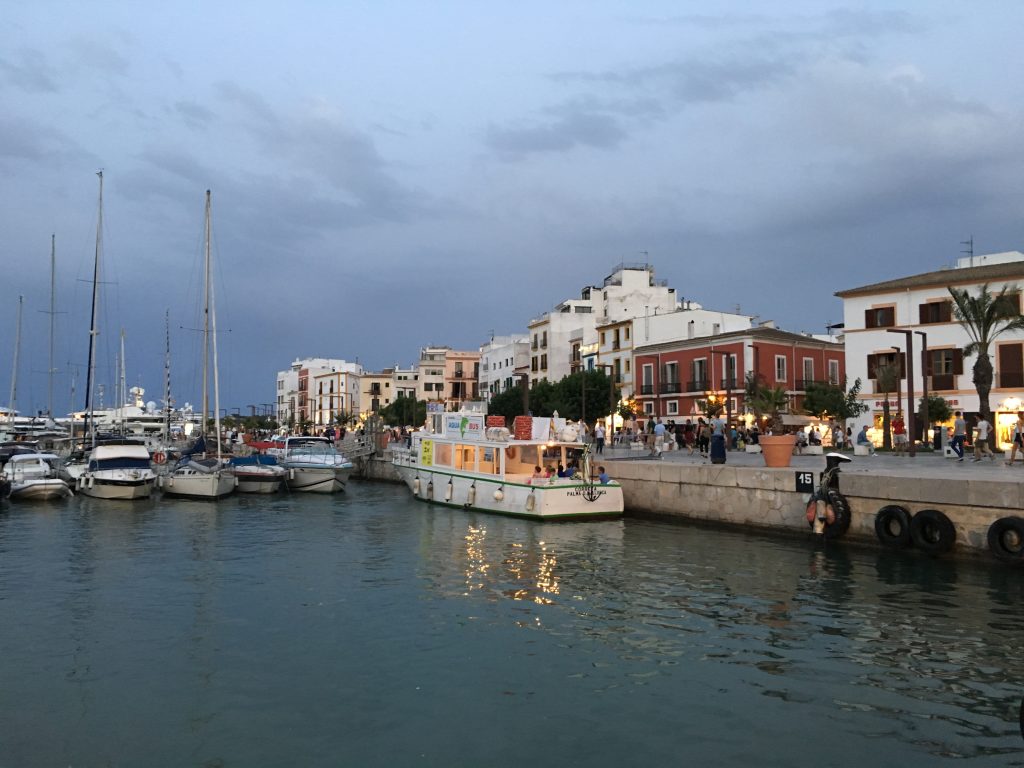 Ibiza Harbor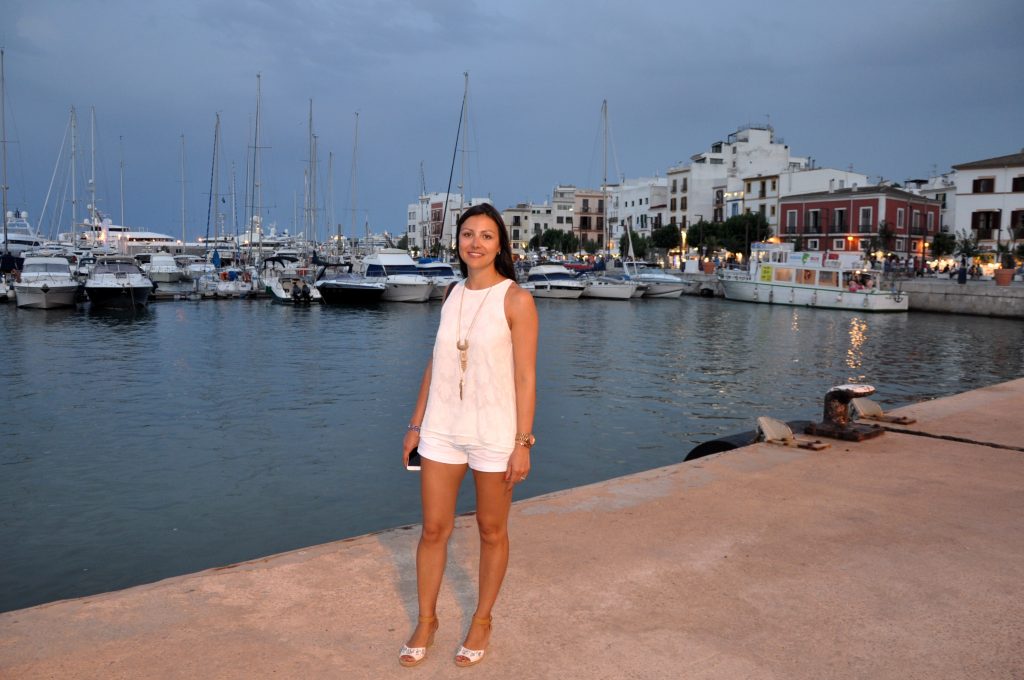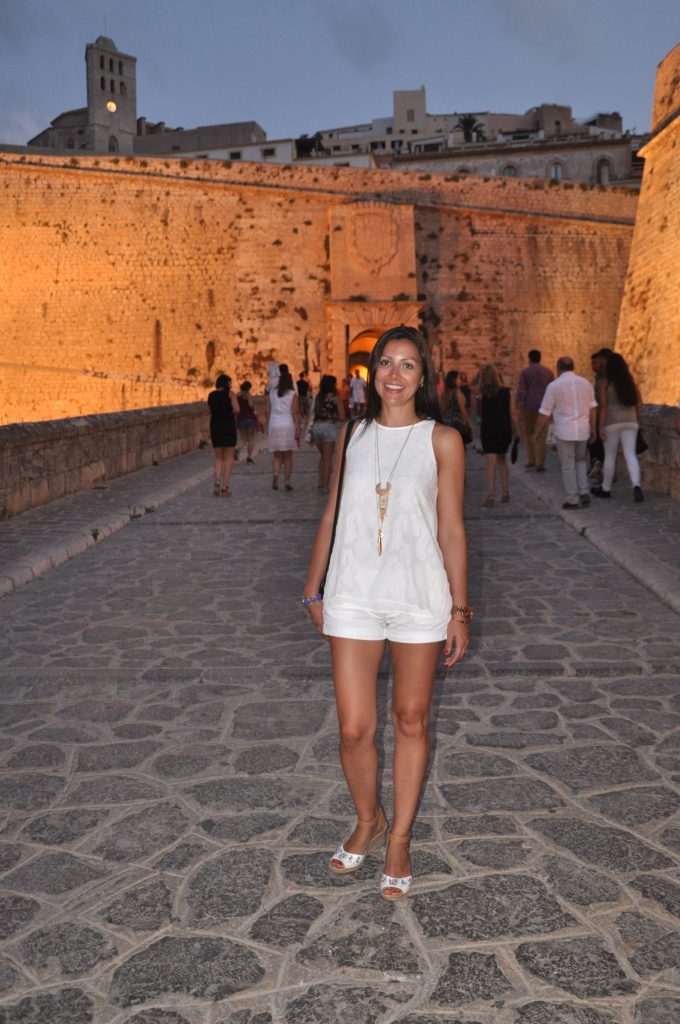 The pathway leading to Portal de Ses Taules, one of the entrances to the Dalt Vila.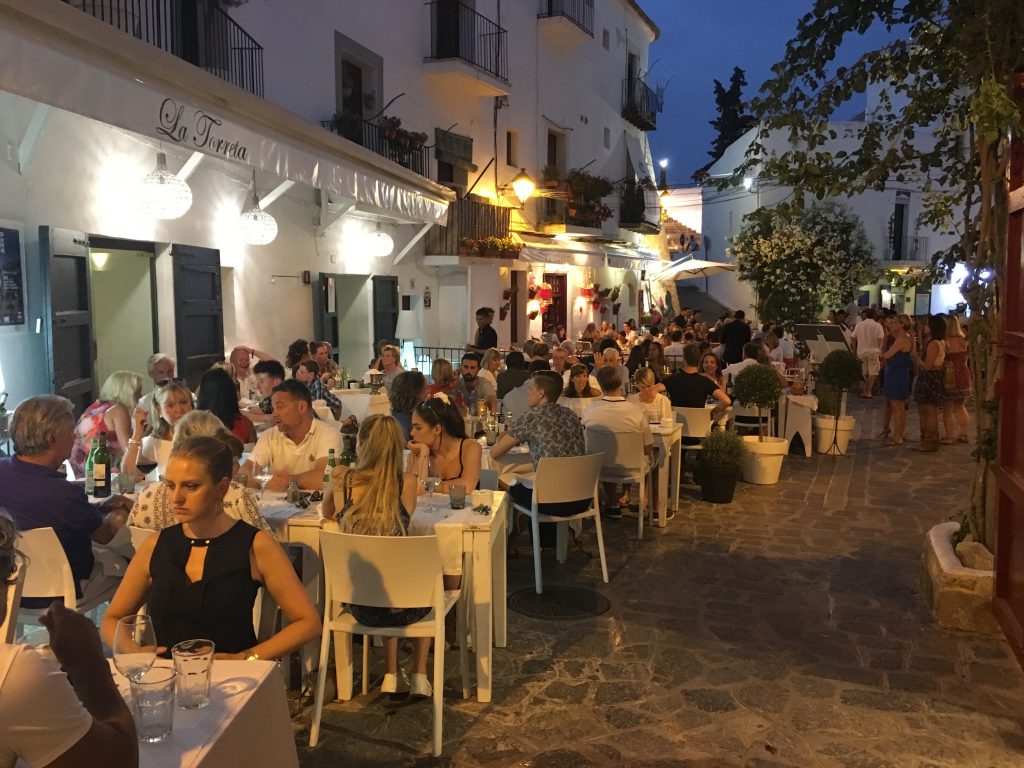 So many restaurants to choose from in Ibiza's old quarter. The mood is magical at night. It can be crowded depending on what time of the year you visit, we were there in July, so many restaurants were booked. Make arrangements early if you have a particular restaurant you want to dine at.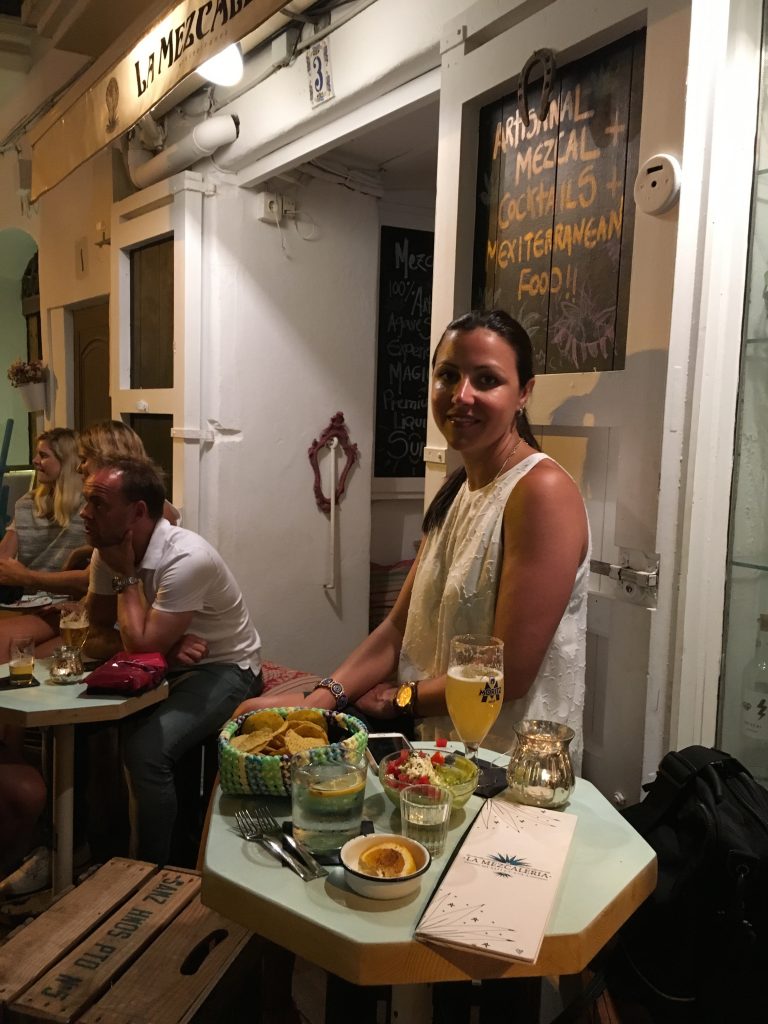 Tequila makes the world go round, or at least that what we've heard, and right in the middle of Ibiza's old quarter is La Mezcalaria. We found an entire list of mezcals and tequila not to mention some tasty guacamole here. It's just one of many restaurants with indoor and street side dining that's perfect for people watching!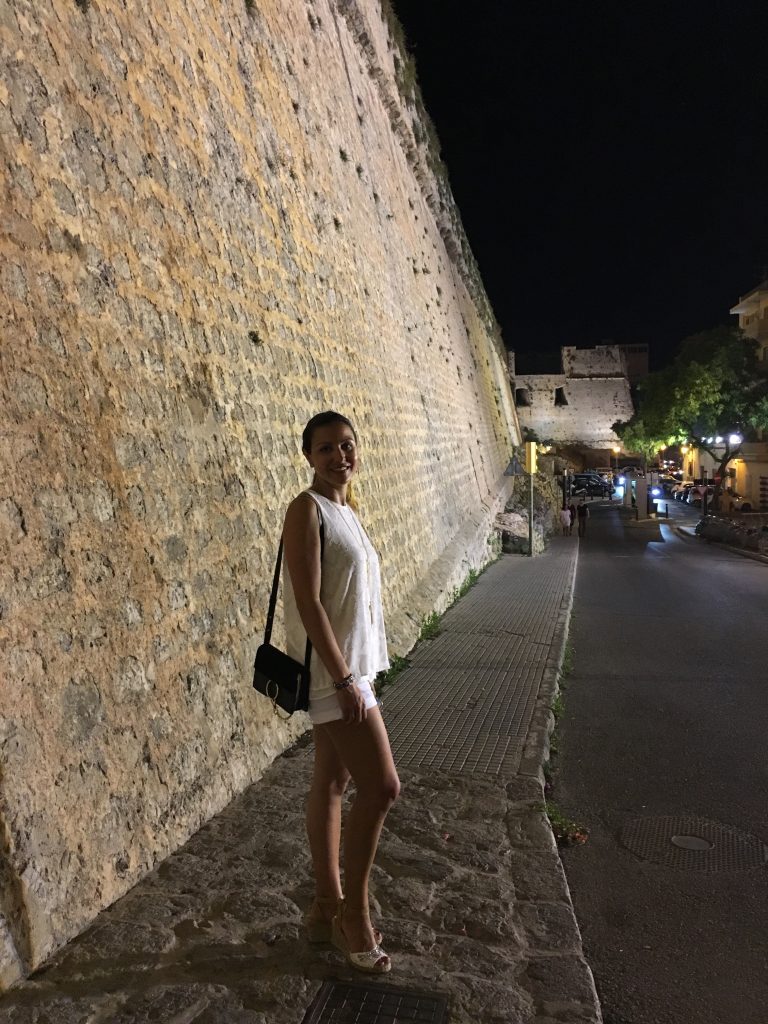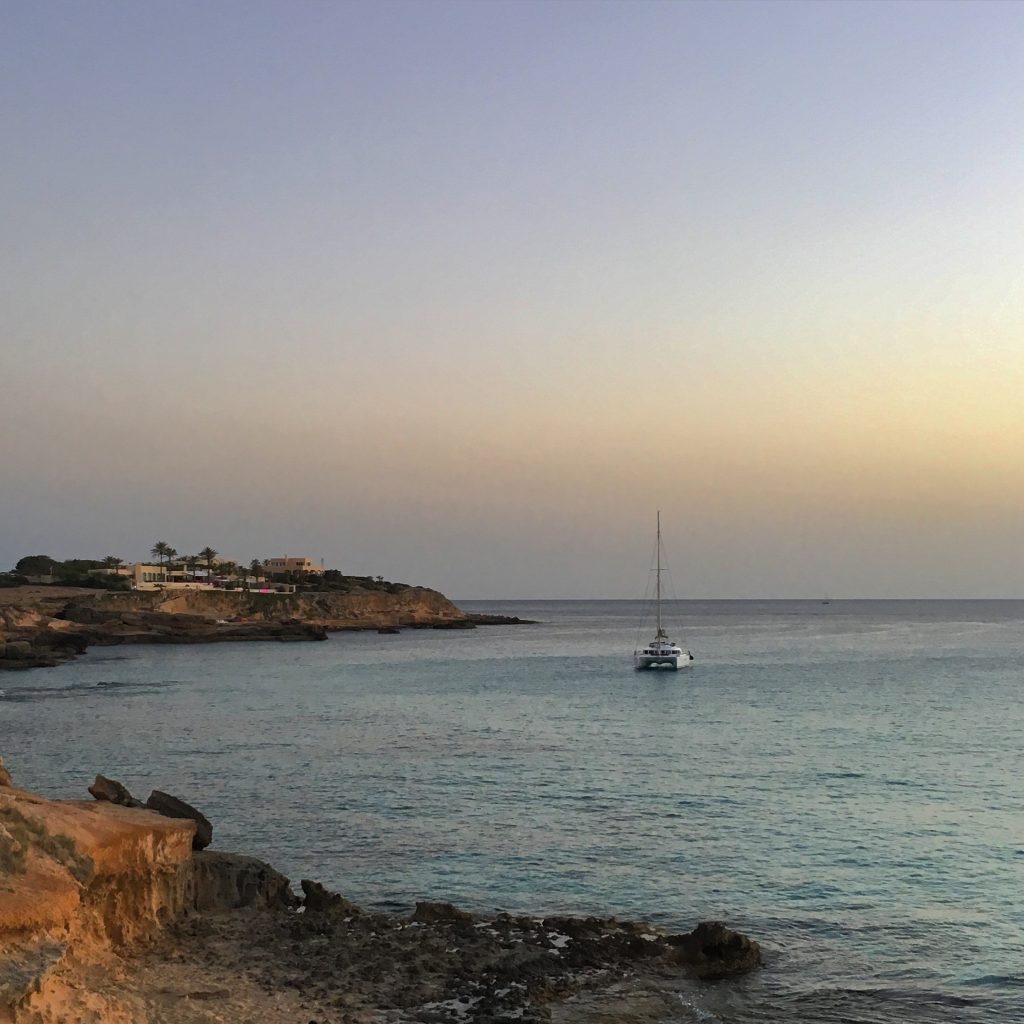 Ibiza is not a very big island. We rented a car and went from one side of the island to the other looking for different beaches every day. Sunset viewing was no different. One of the best places to guarantee a beautiful sunset is Cala d' Hort.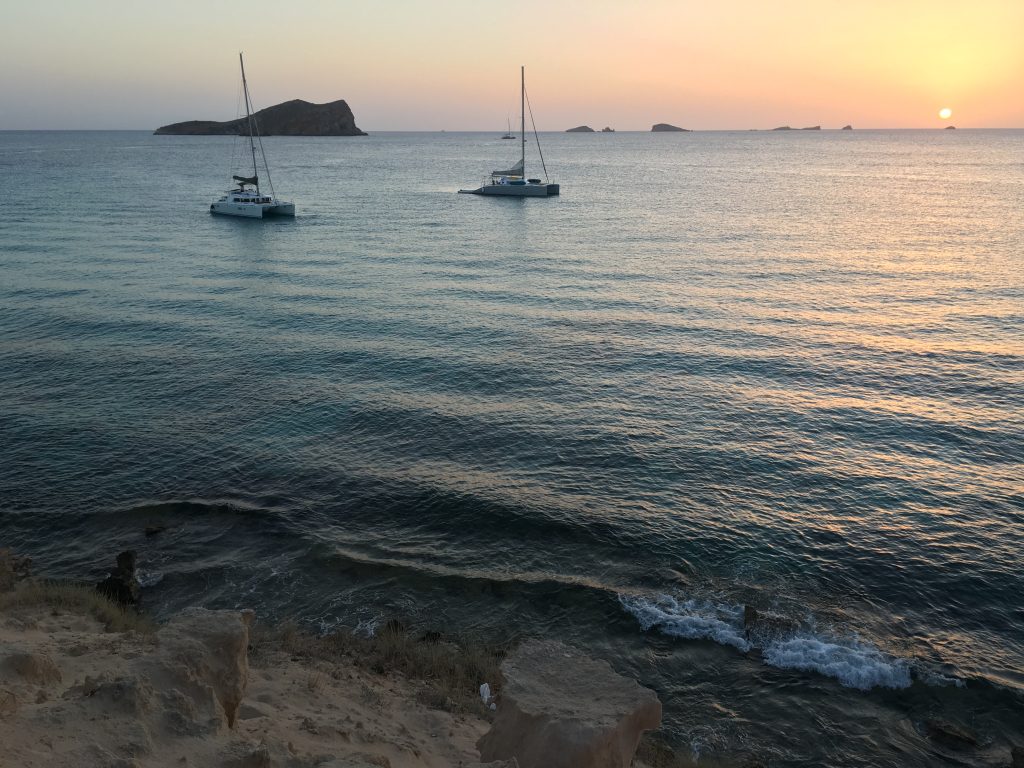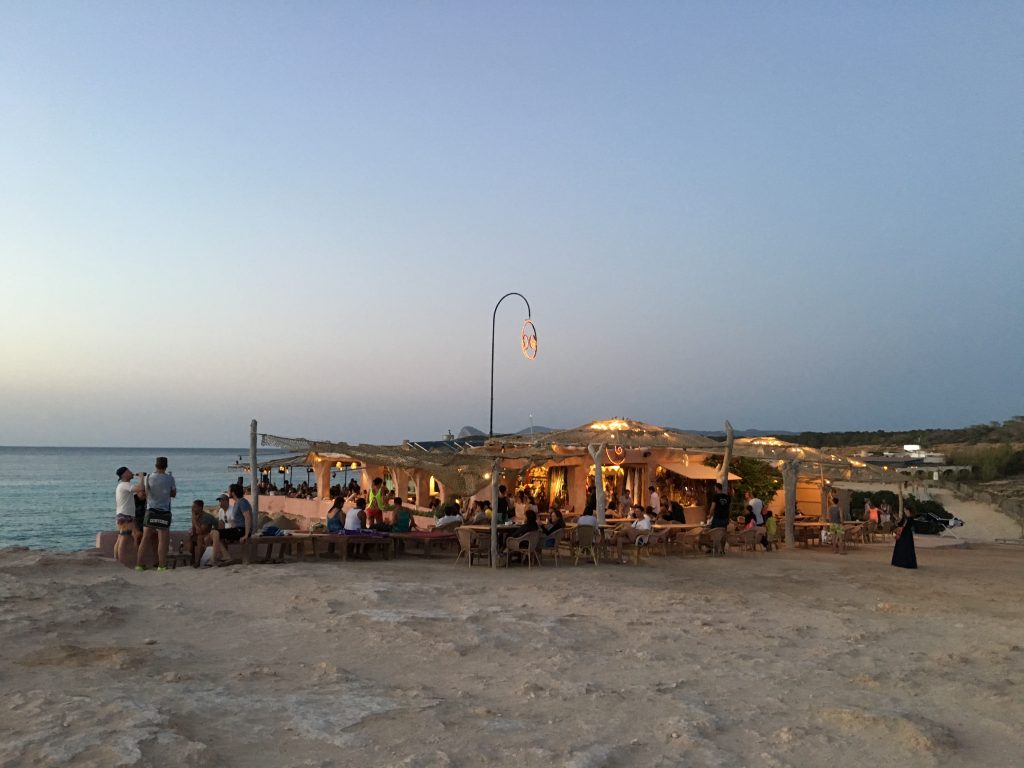 Located just beyond the parking lot is Restaurante Cala d' Hort, sitting Cliffside, overlooking the Mediterranean.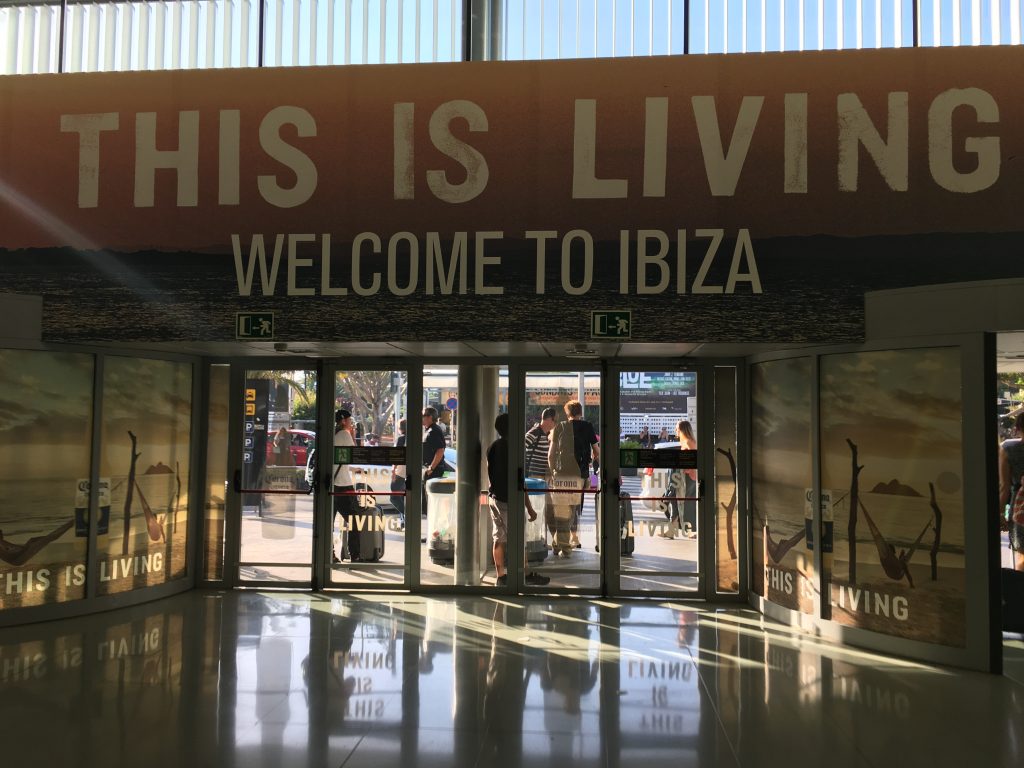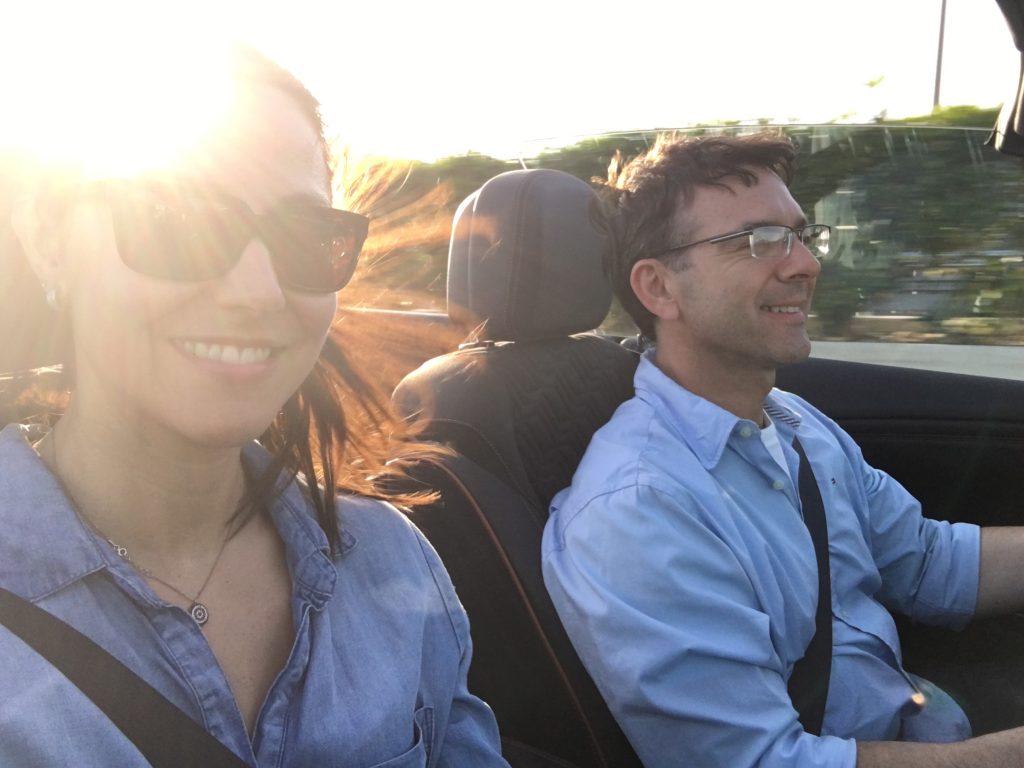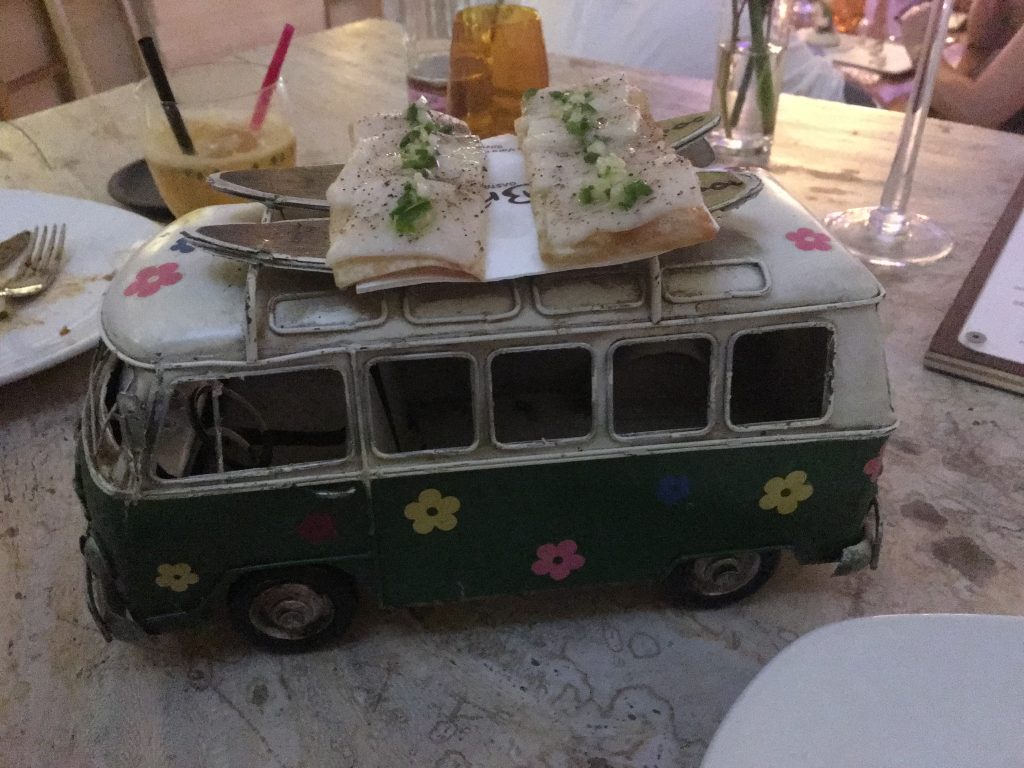 Looking for something different?  We found Sa Brisa Gastro bar, a quirky place that offers funky drinks, and food presented in creative ways, La Brisa offers food that is beautiful as it is delicious. Definitely give it a try.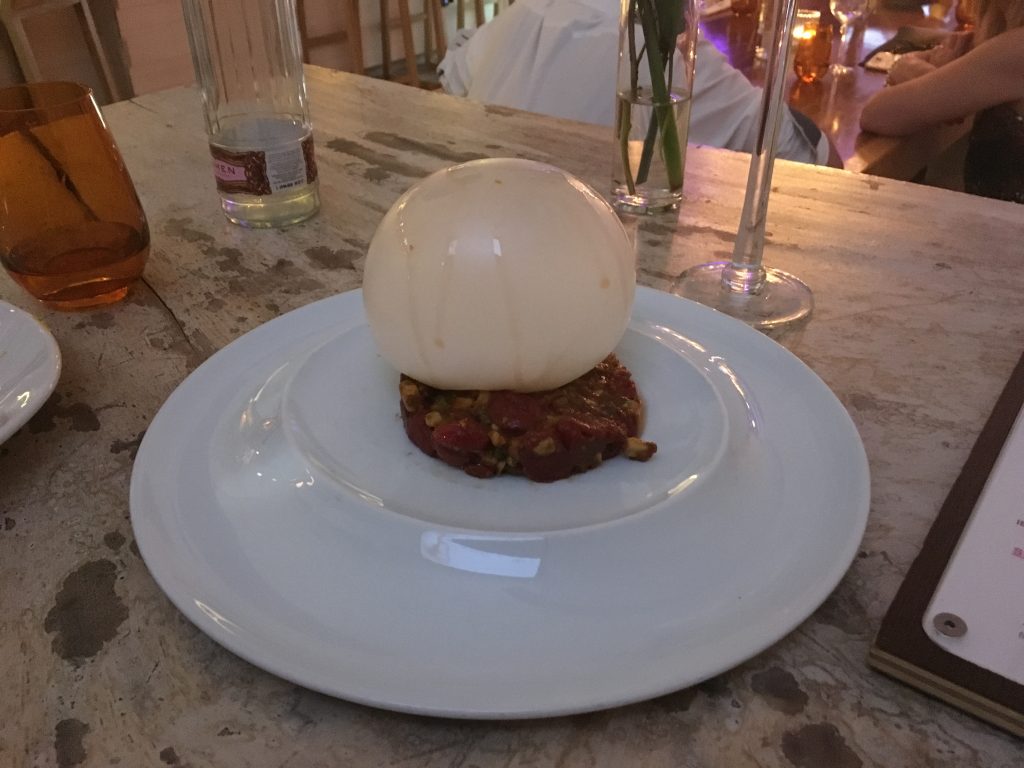 Sa Brisa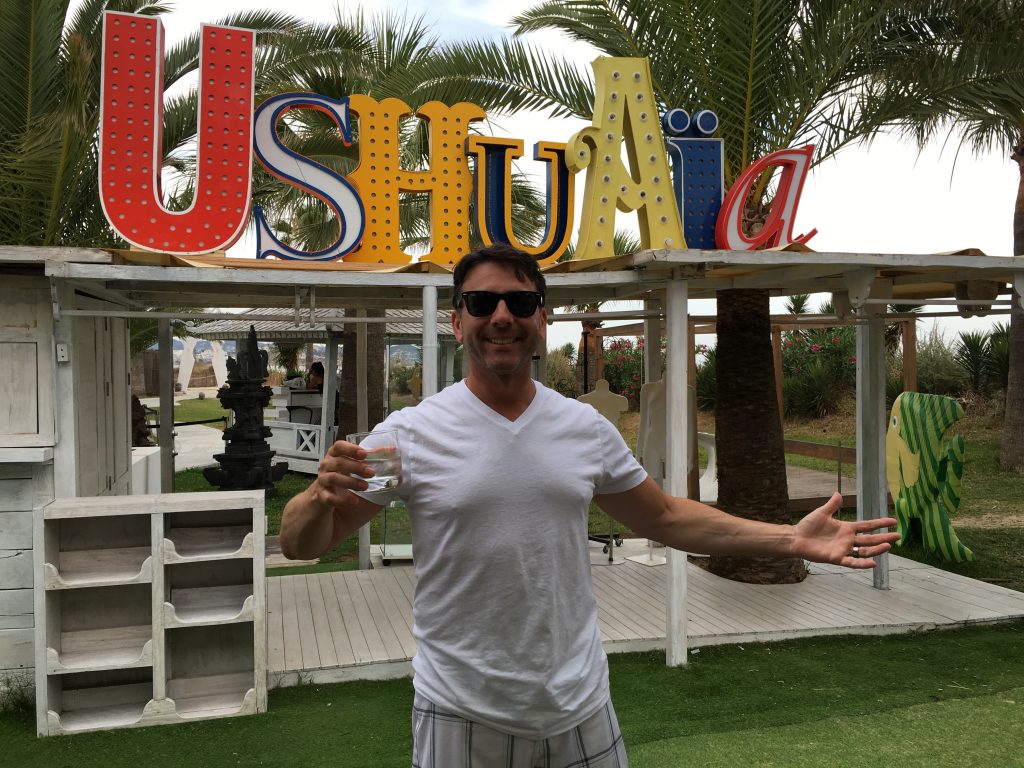 What's Ibiza without some fun on Ibiza's most popular beach we stopped by Ushuaia Beach Club to enjoy some music, food and drinks.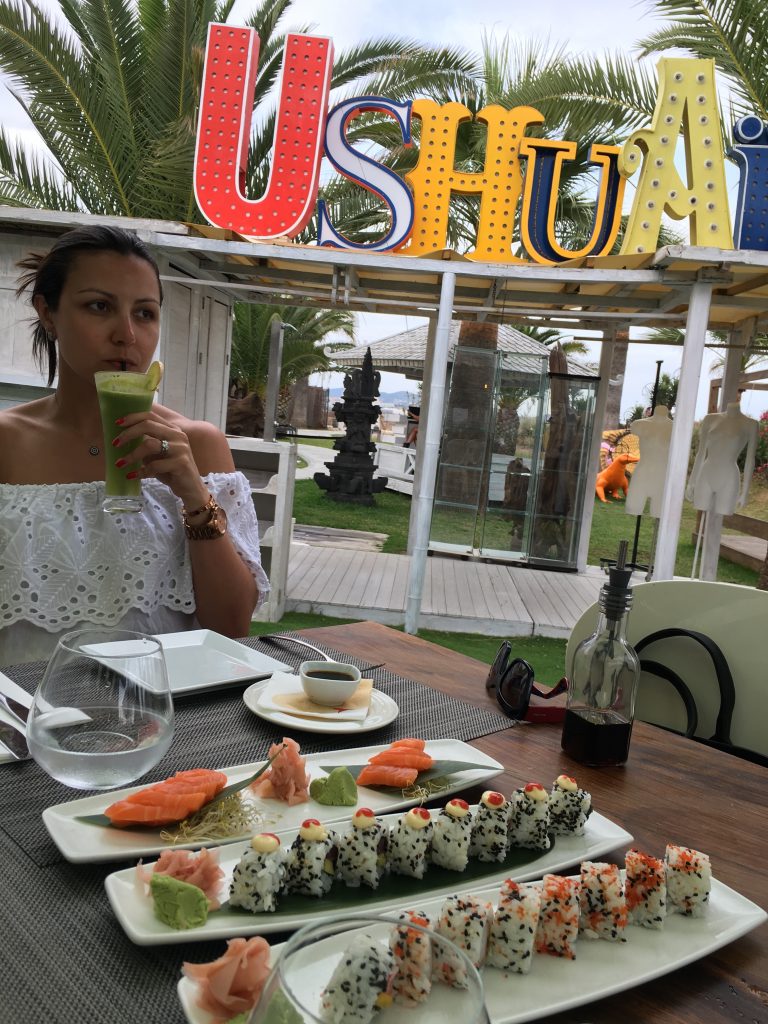 We were actually impressed with Ushuaia's Beach Club restaurant. Offering a menu with something for everyone, we ordered some drinks and sushi as we listened to the DJ spin some dance music  It's an upbeat place like the rest of Playa d' en Bossa, so if you're not into the all night party scene, come during the day, you'll still find the party going strong and enjoy some entertaining people watching. If you're not staying at one of the Beach hotels, taxis are available everywhere and street parking is available.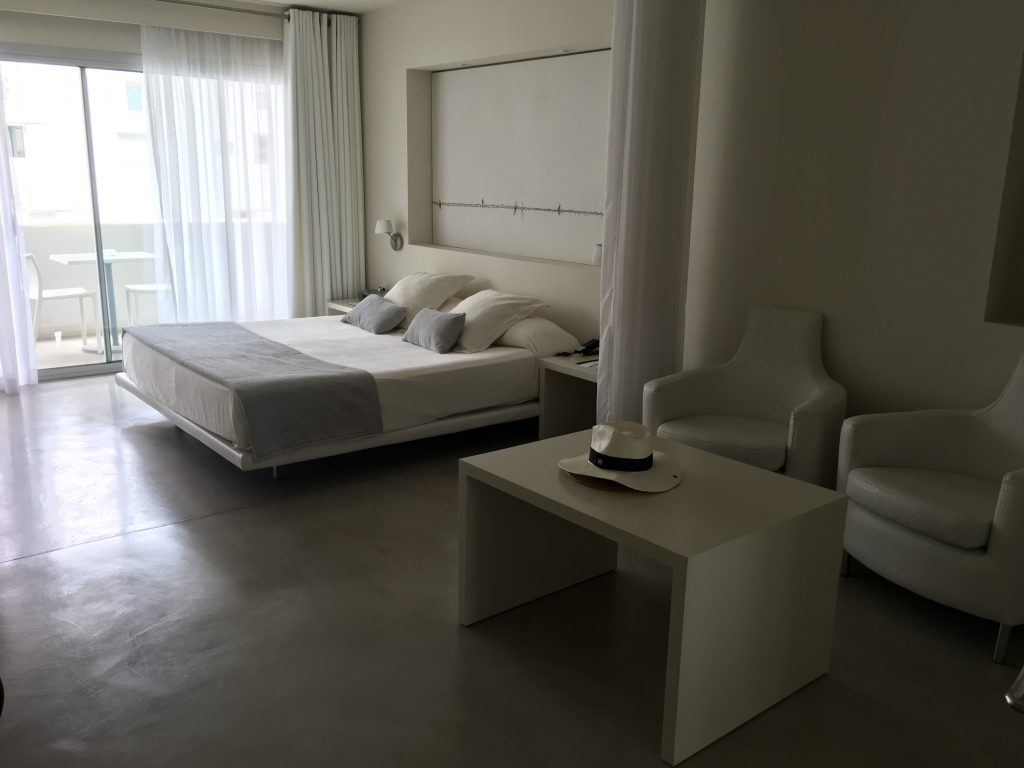 Pacha Hotel located across the street from the famous nightclub Pacha, although not located on Playa d' en Bossa, for us was the perfect location to explore Ibiza. From this location, we had easy access to the rest of the island as well as Ibiza town. The hotel was hip, trendy and quite comfortable. Our modern room had all the necessary amenities, with a buffet breakfast included.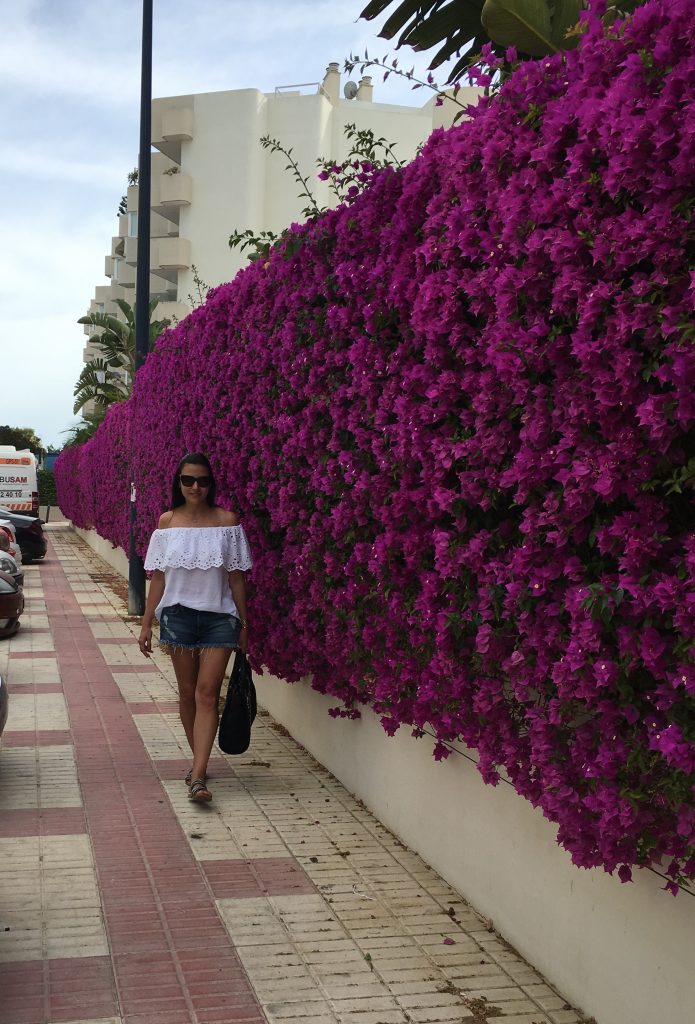 The Pacha hotel was located in a very charming neighborhood with shops and restaurants nearby. The marina was a five minute walk, where we dined seaside along beautiful yachts.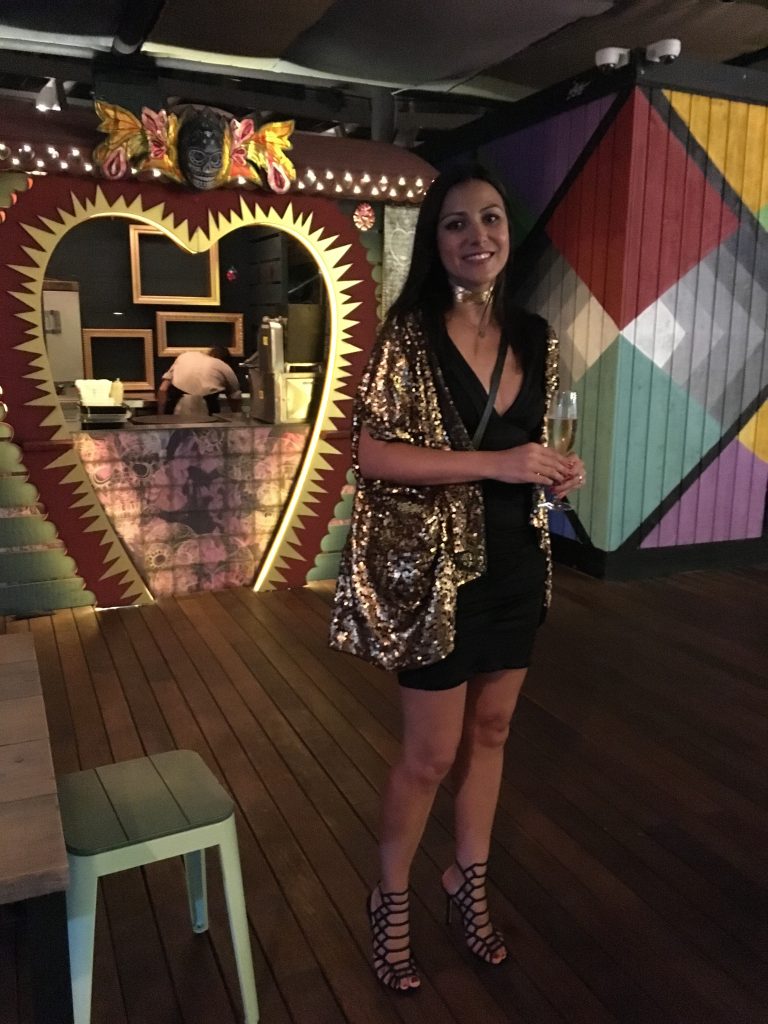 Heart is a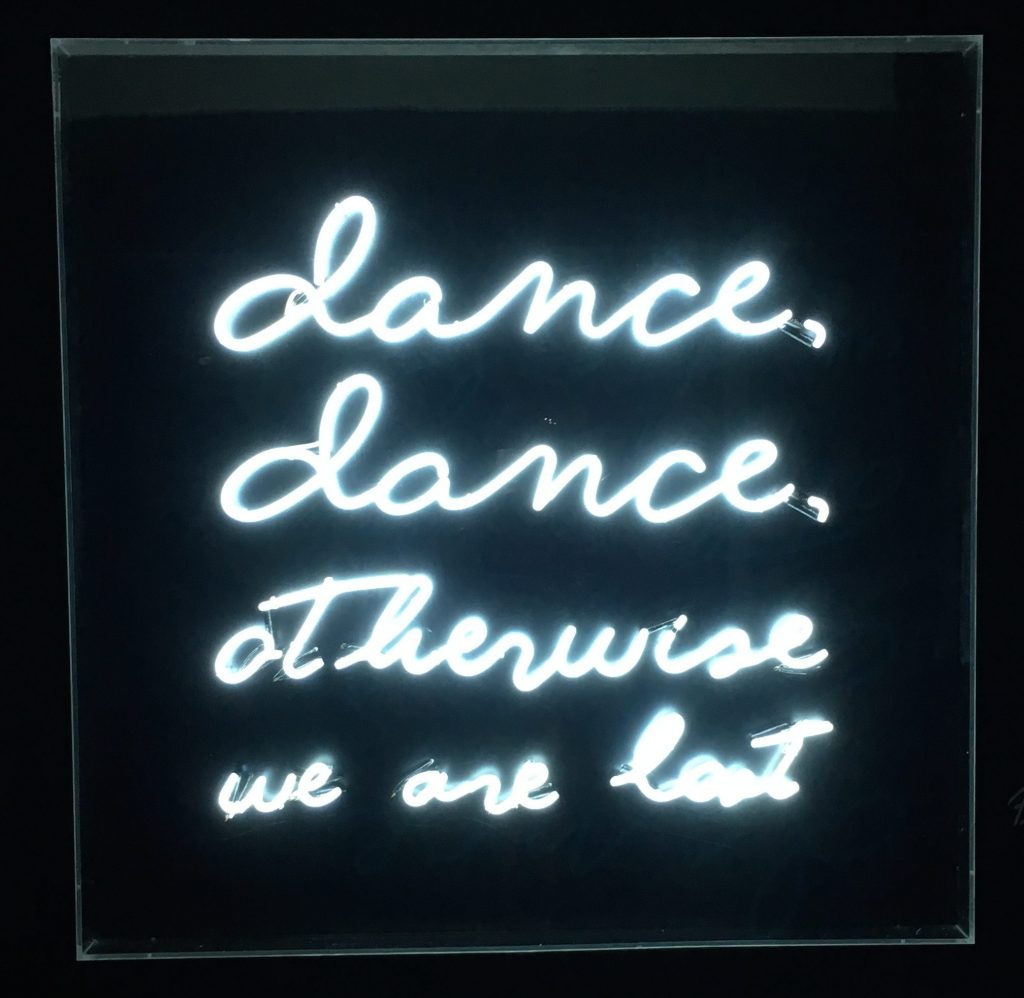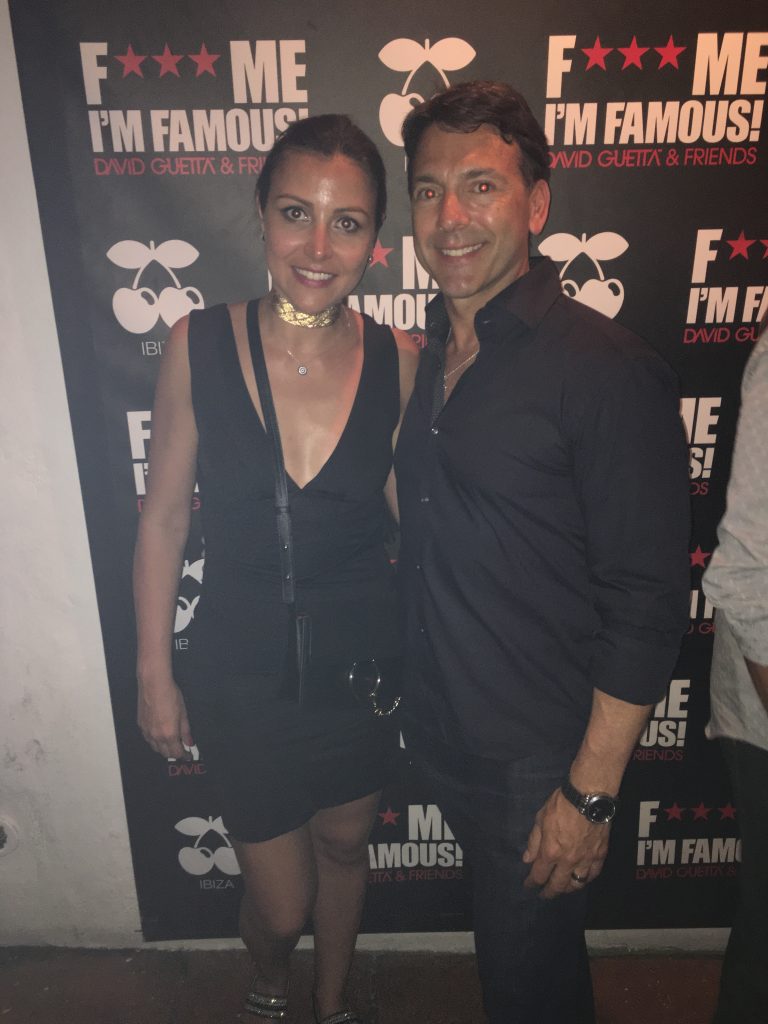 Pacha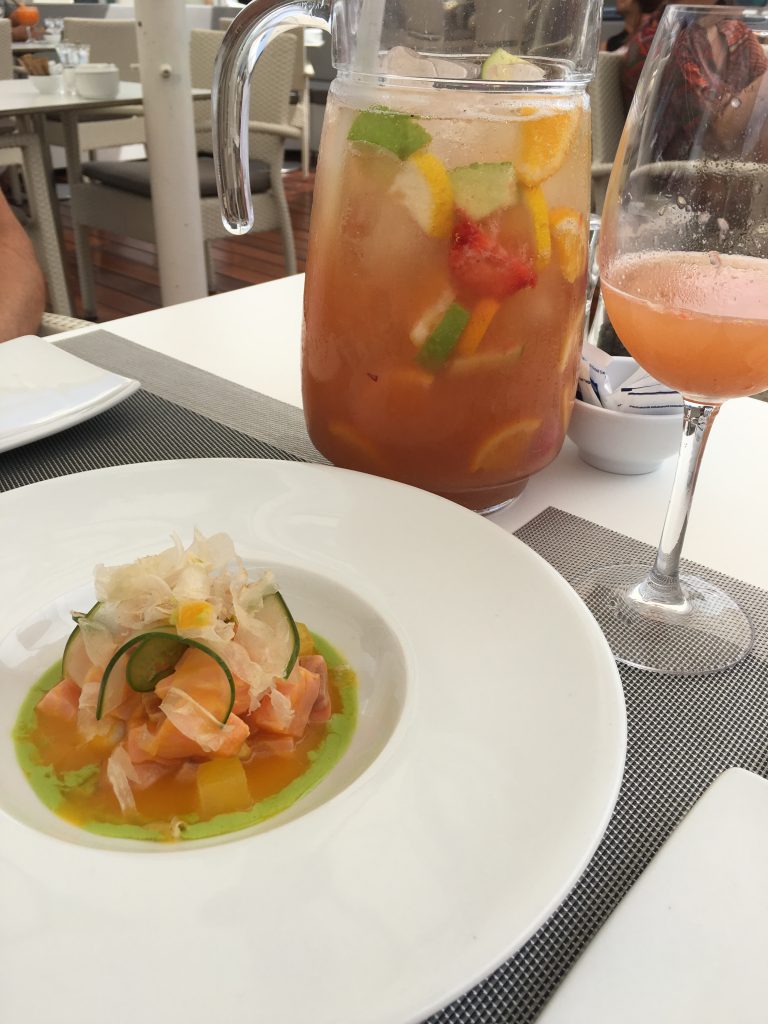 Sangria and ceviche Blue Marlin Marina  Ibiza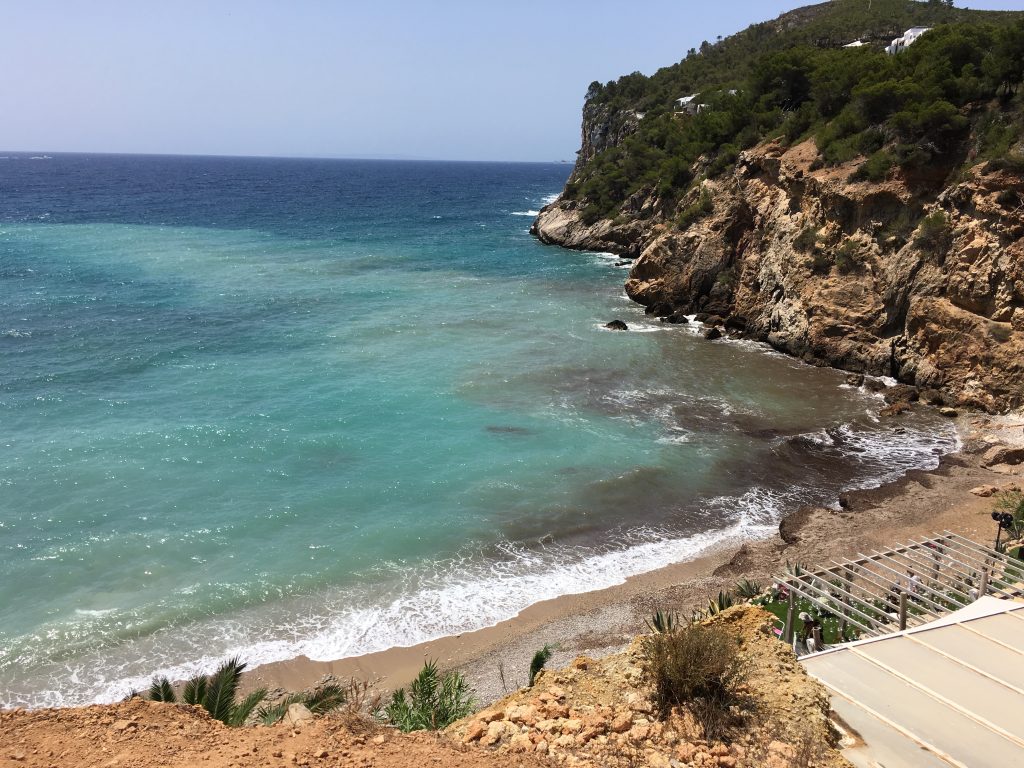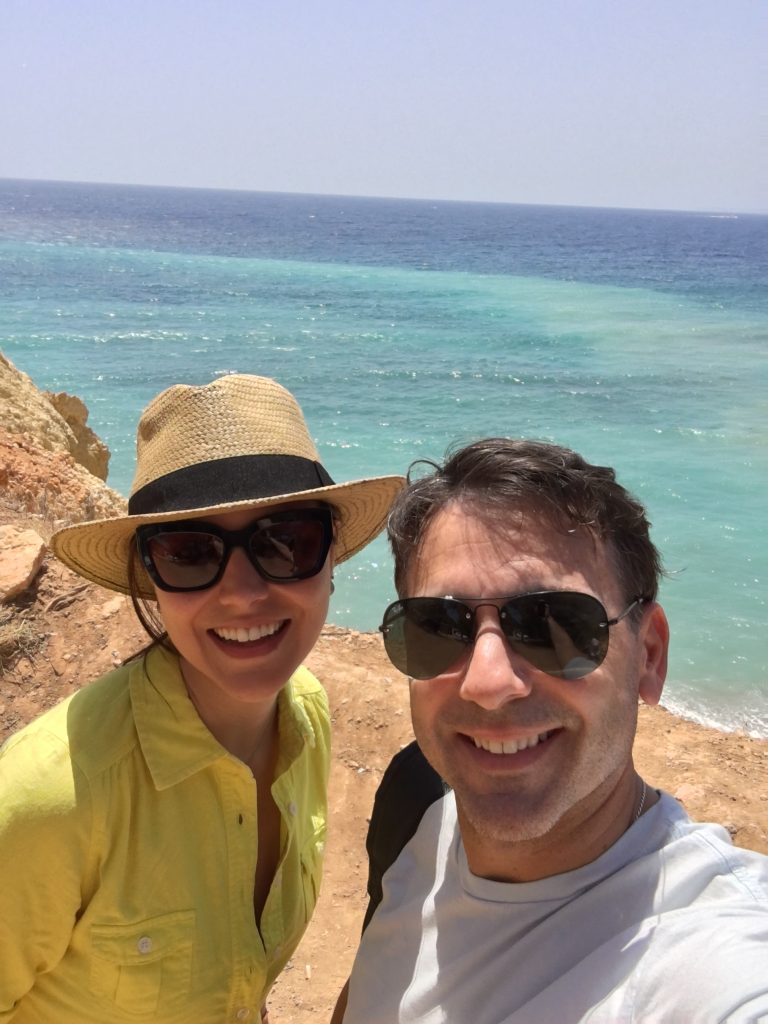 Road trip Ibiza. One of  Ibiza's many beaches.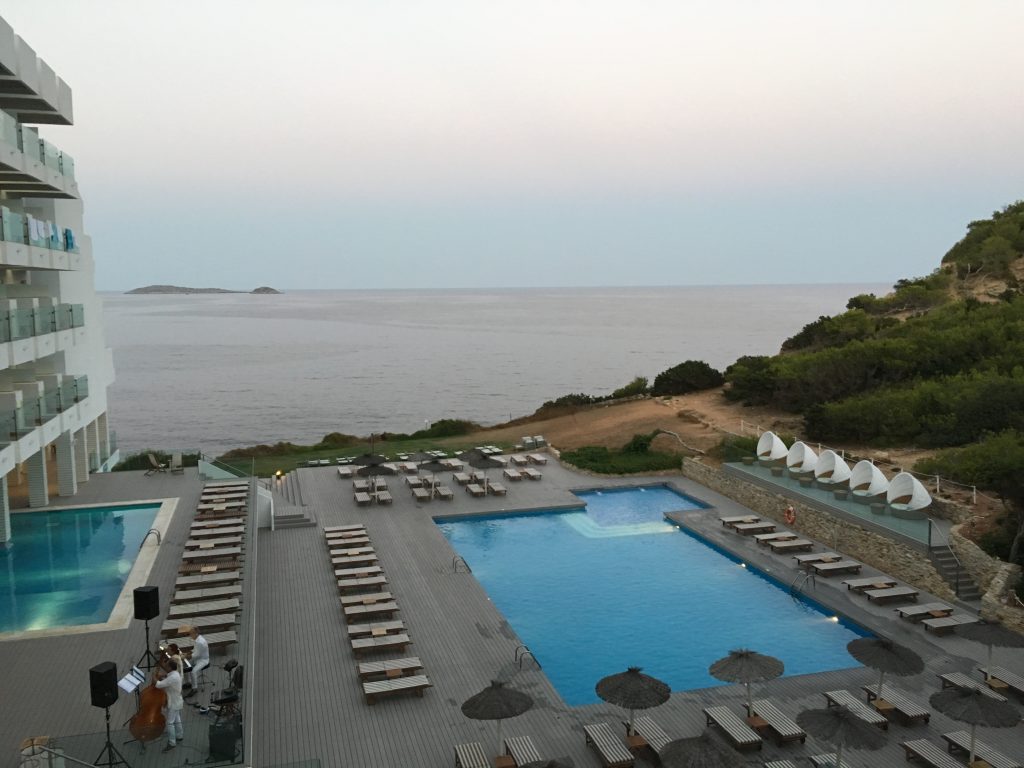 Sol Beach House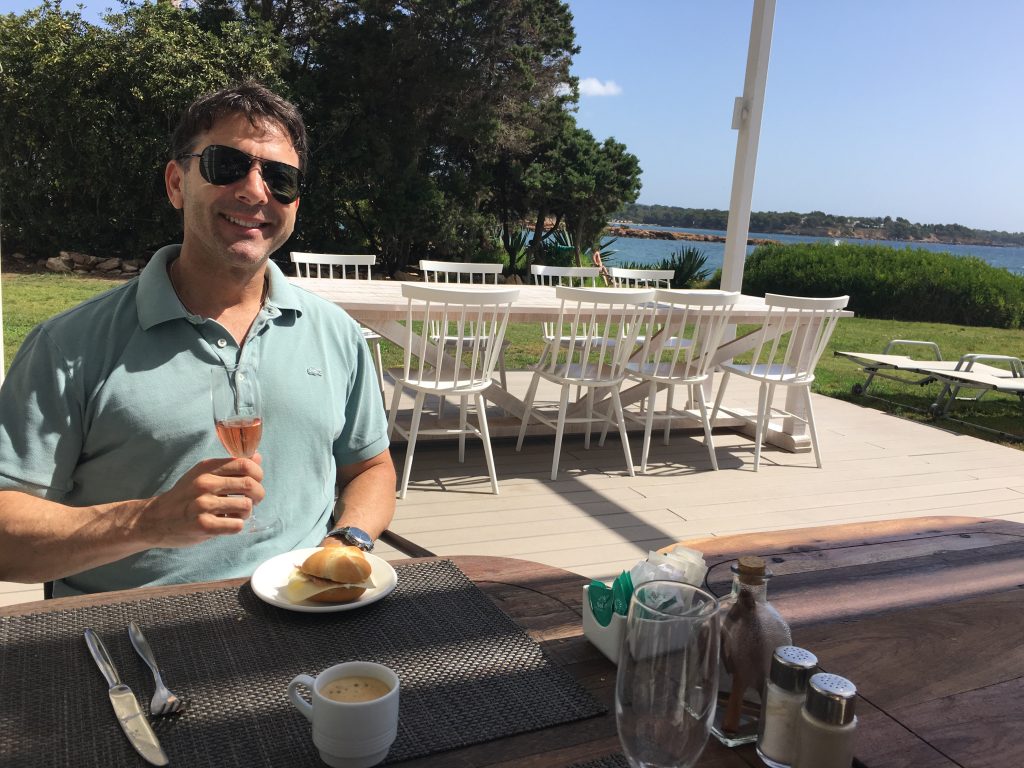 Sol Beach house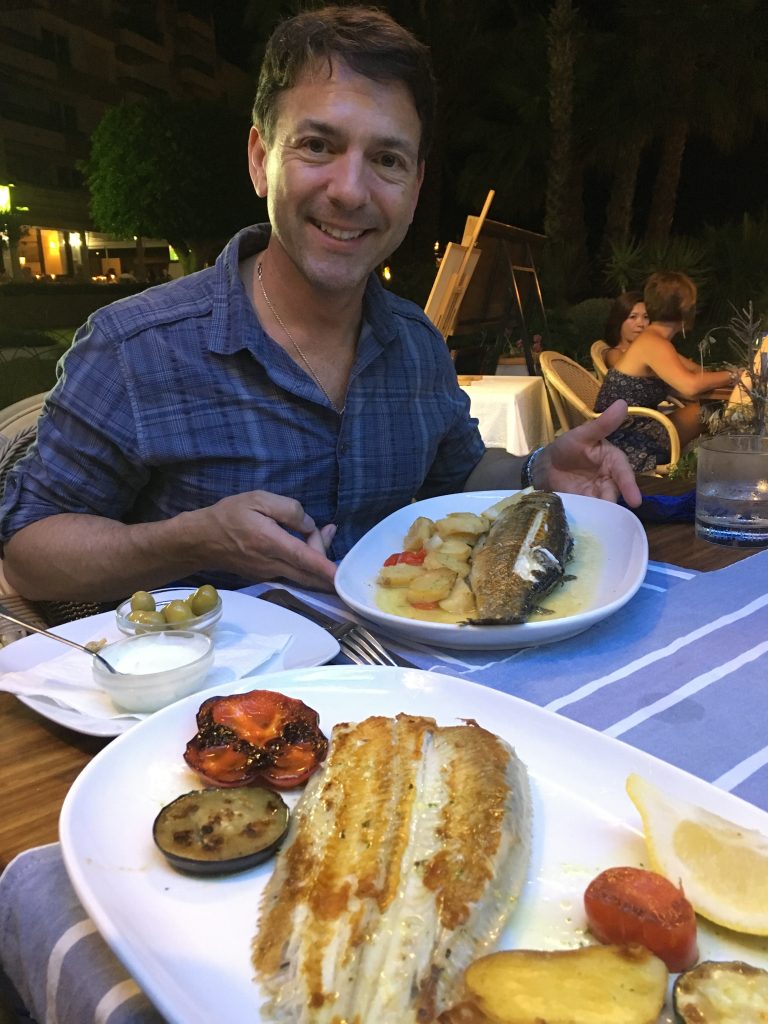 Santa Eulària is a great place to stay for a few days. It's pretty low key, but has everything you need. The town has some fantastic restaurants, a beautiful beachfront and some nice hotels to relax the Ibiza way. It's also a great place to call your home base to explore the North East side of the island.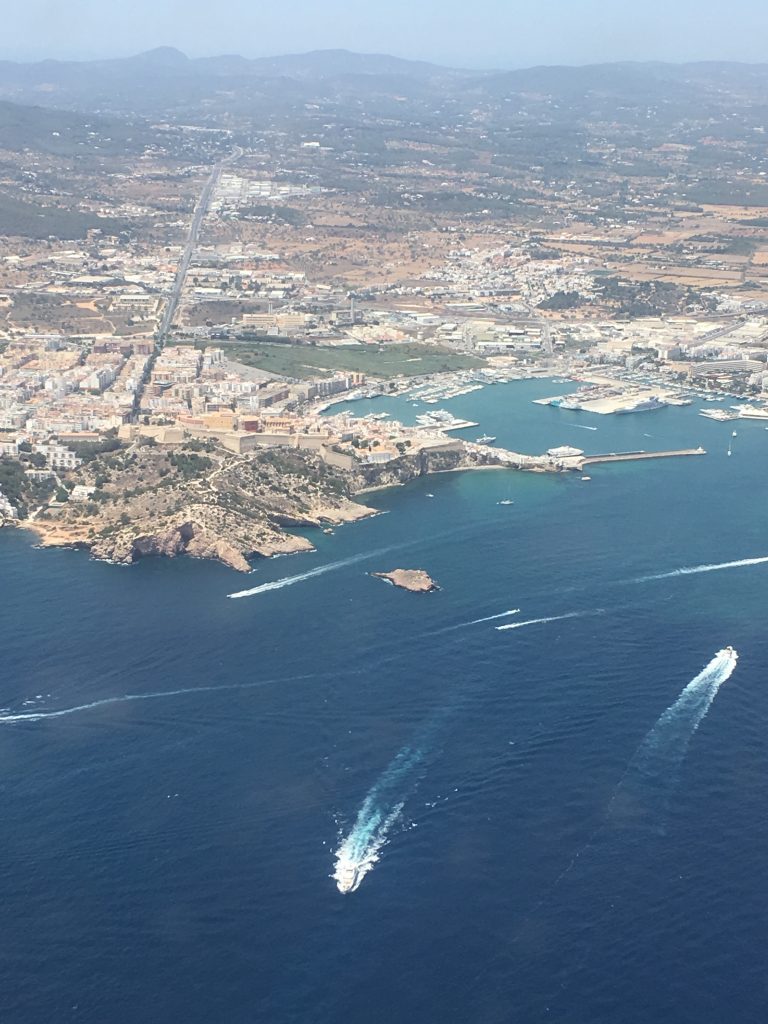 Sa Brisa- Passeig de Vara de Rey, 15