The Spa at Landaa is pure bliss. We decided to book one of the Ayruvedic spa treatments offered. First we scheduled the complimentary 30 minute Ayurvedic wellness consultation. This was a great experience!
The physician was able to determine our Dosha type based on feeling our pulse, asking some questions and through basic observations. He was amazing. Having just met us, we were surprised he was able to describe our personalities, and tell us things about ourselves that were true. He also offered us tips on which foods we should eat to keep a healthy lifestyle. This was a theme throughout the resort, especially in the restaurants. On every menu we would see a icon next to each item. The icon represented Kapha, Vata, or Pitta, Dosha types. We were able to order meals based on our Dosha type, to enhance our well-being during our stay.
After our consultation was complete, we were led by our therapists through the lush gardens to our treatment room. The spa grounds are immense. The open air treatment rooms are located in the tropical gardens or in the overwater bungalows. Our treatment room was surrounded by gardens, where the scent of various herbs and tropical flowers wafted through the air. We were already relaxed and the treatment hadn't even begun!
We opted for the Ayurvedic couples massage which included a gentle exfoliating scrub, massage of warm oils based on Dosha type, performed by two therapists concluding with a steam. Before the treatment began, the very well-trained staff chanted a song in their language. This created a much different experience than other treatments we had before. The treatment ended with an outdoor shower under the stars in complete privacy. It was extremely relaxing and worth doing again.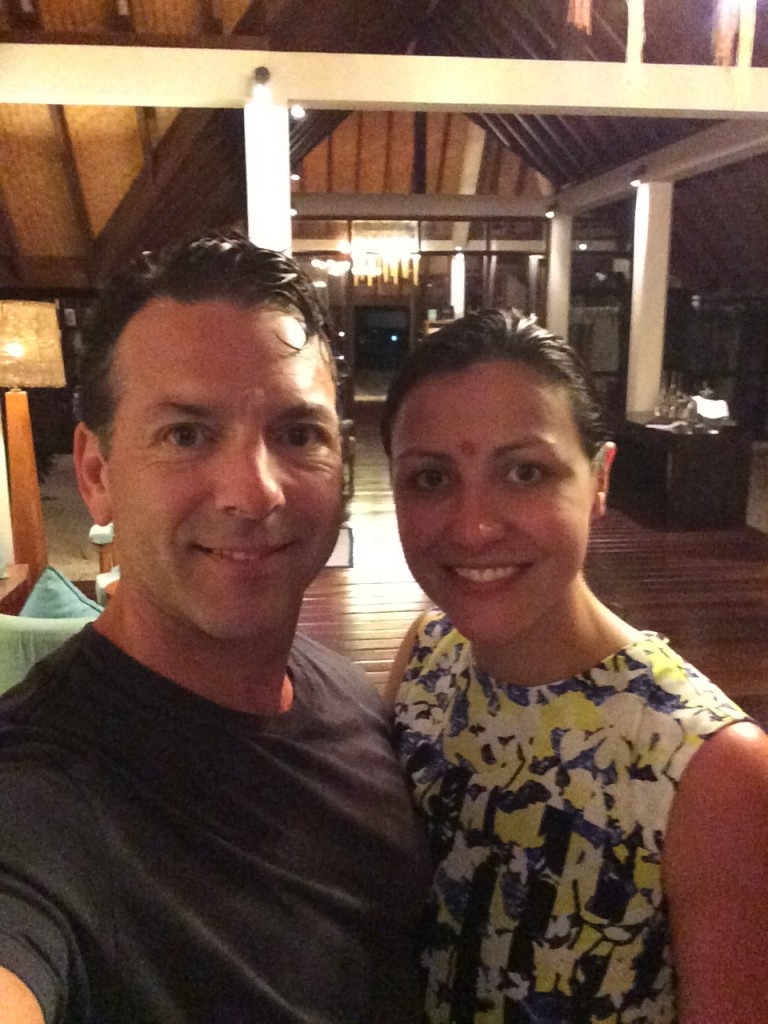 Staying at the Four Seasons Resort Landaa Giraavaru is relaxing enough, but allowing yourself to be immersed in complete physicial, spiritual and mental well-being is why you need to schedule and enjoy one of the treatments offered at the spa. Get to know your Dosha type and take advantage of all the spa has to offer. Your body and mind will thank you.
Pictures by Cy & Rich (iPhone)