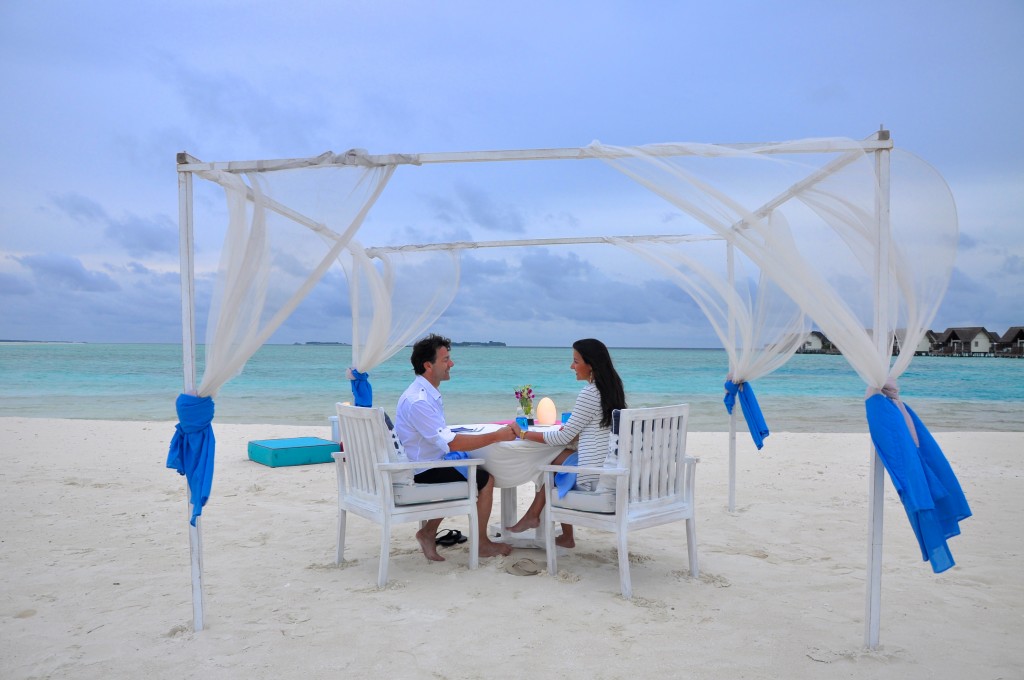 The Four Seasons Landaa Giraavaru has several restaurants on their property. The quality of the food, and the service by every member of the staff was very impressive. Every meal was incredible. We were told there is a garden on the island, where many vegetables they serve are grown. We decided to take the breakfast and dinner package. This made our dining decisions very simple. You pay in advance, then order off the menu, choosing anything you like.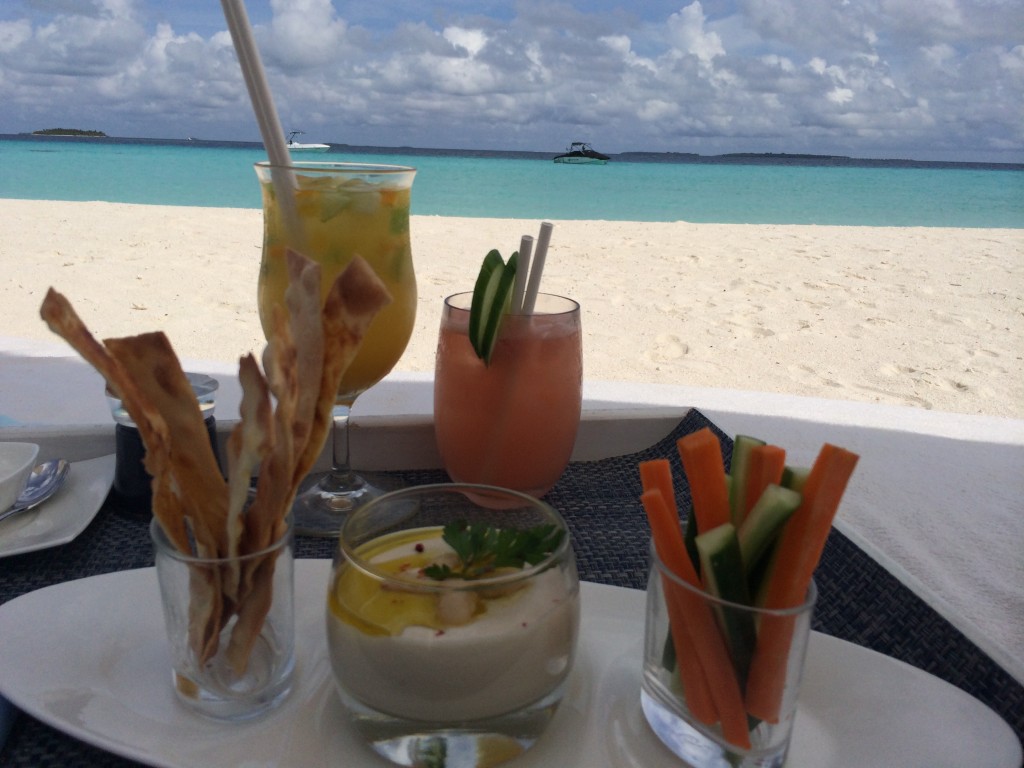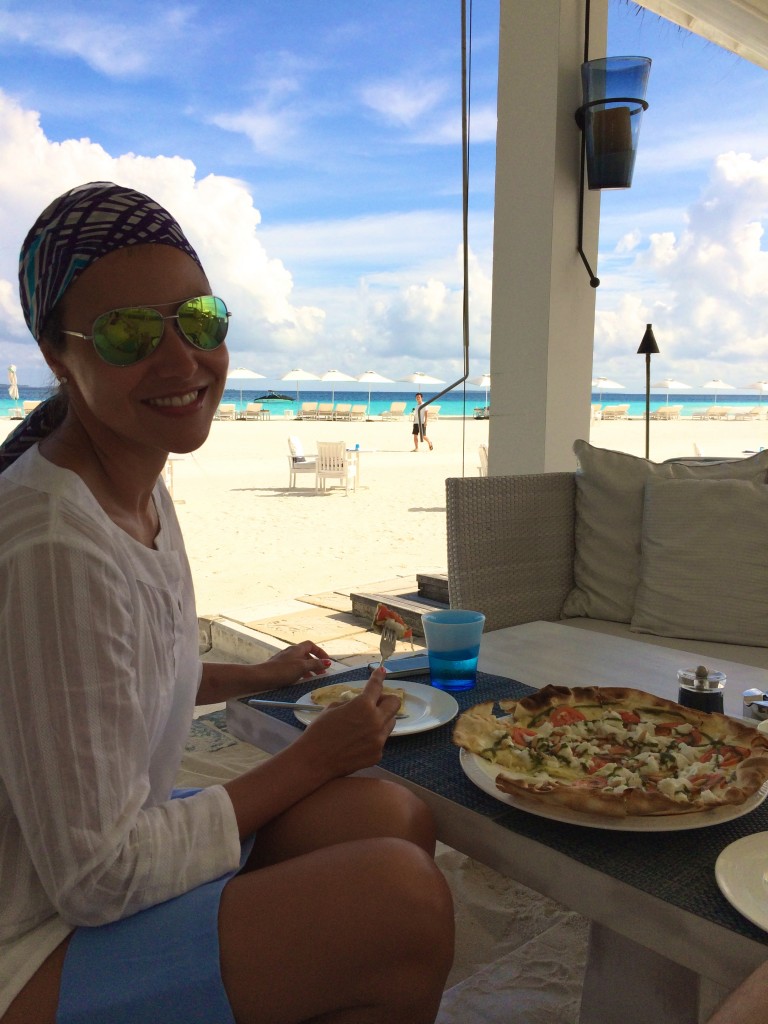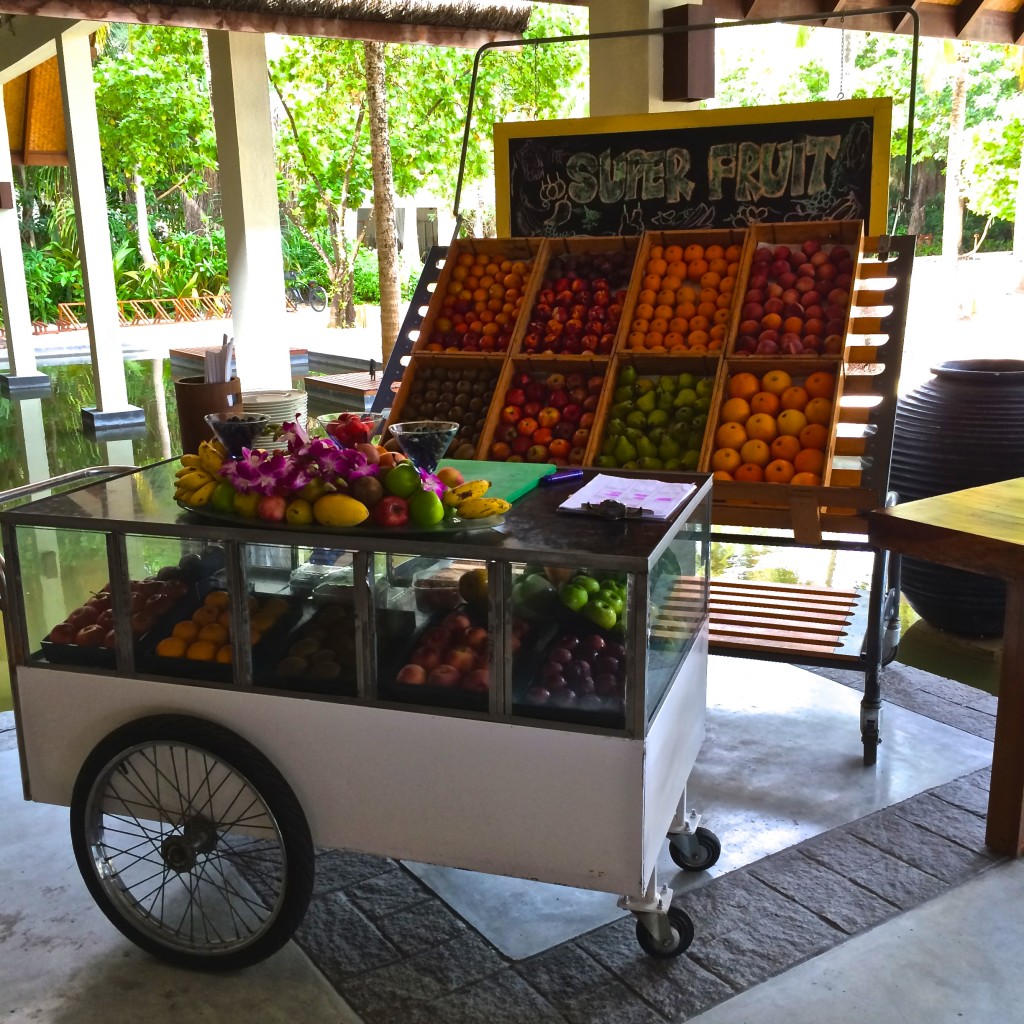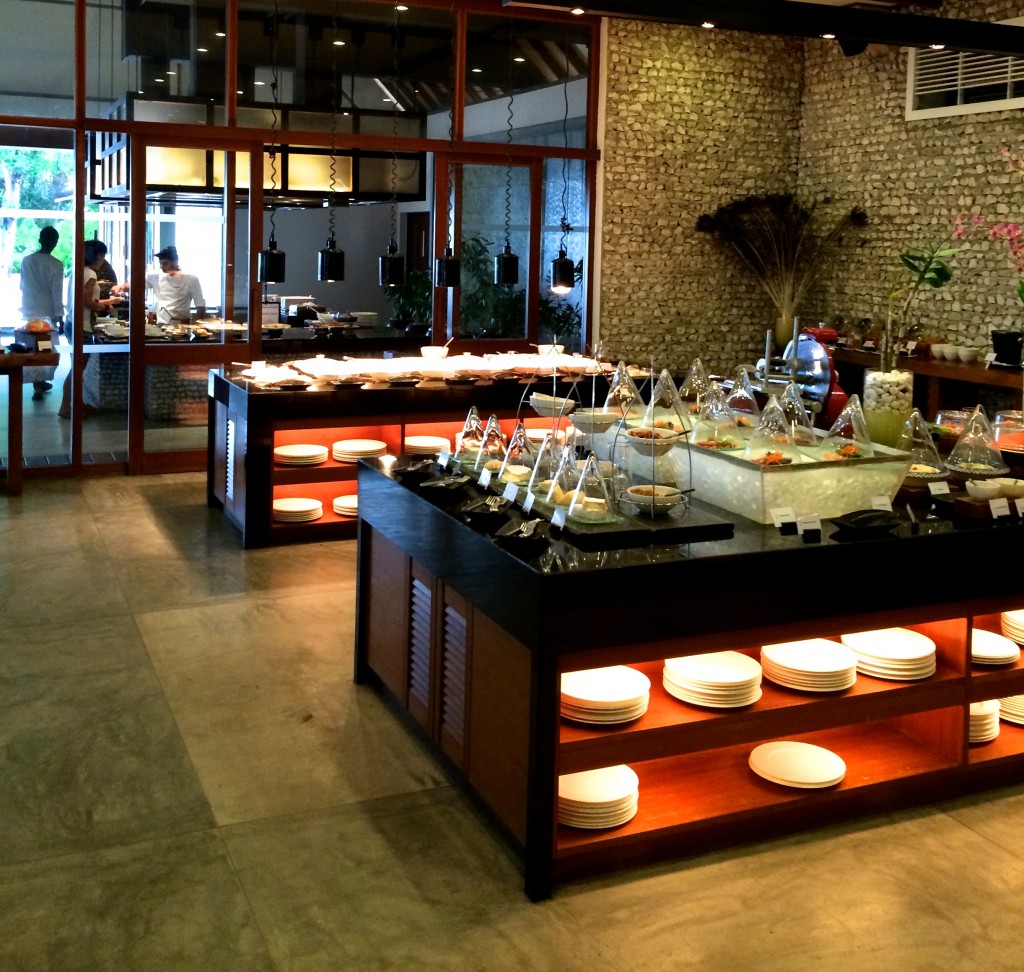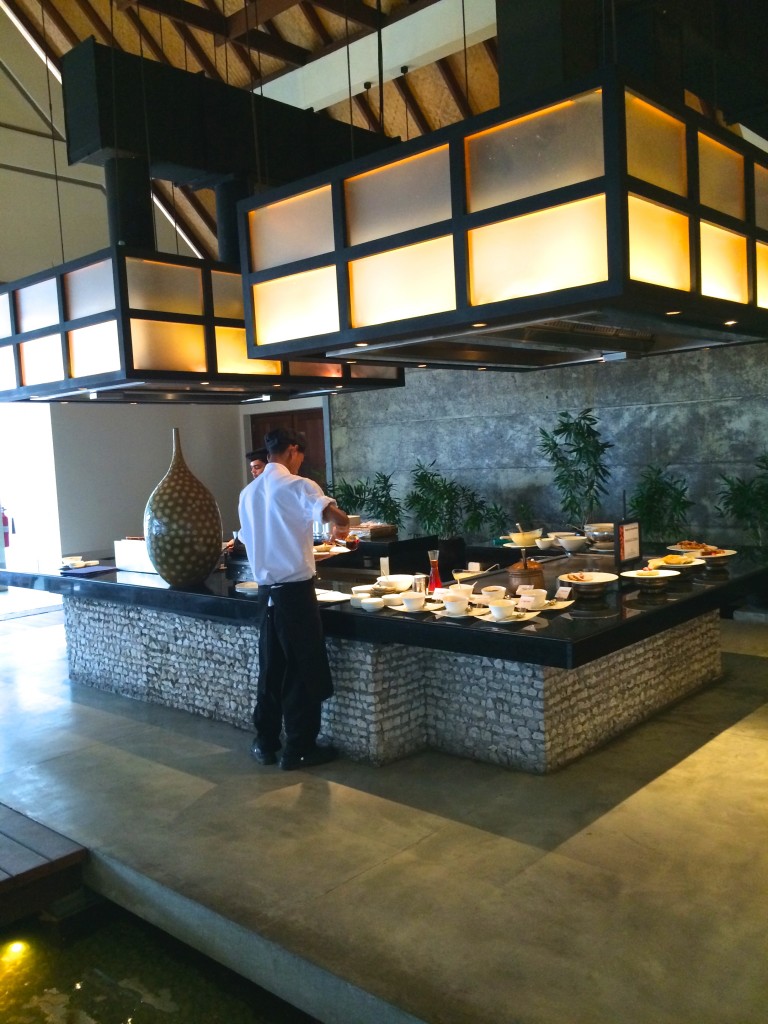 BLU– Contemporary Italian – With a view of the ocean in every direction, Blu is the perfect place to enjoy some excellent Italian cusine any time of the day. This was our favorite place at lunchtime. We enjoyed sitting outside with our feet in the sand, at the Blu bar pavillion, located just off the restuarant. Don't forget to try their pizza, it's delicious!
Al Barakat– Arabic -This amazing rooftop restaurant is located off the main jetty, built over the water. The ambiance, combined with an extensive menu of traditional mezze's, couscous, and cuisine cooked in Morroccan tagines, make an evening here, very special. Don't forget to enjoy the Shisha bar located downstairs, offering many different flavors of shisha as you sit on a comfy sofa and take in the ocean view.
Fuego Grill– Seafood & Meat- Seaside tables in the sand, under the stars make this restaurant a good choice for a casual dining experience. The experience includes a display of fresh fish caught by local fisherman, in addition to a fantastic choice of grilled entrees, salads and an exotic specialty drink menu.
Cafe Landaa– A beautifully designed restaurant, where we enjoyed an extensive breakfast buffet every morning. This was an amazing display of baked goods, local specialties, healthy alternatives, and various world cusine. As you enter the restaurant, they have a fruit cart where a staff member is creating several varieties of fresh pressed fruit juice, served iced cold in bottles. So healthy and refreshing! Cafe Landaa also serves lunch and dinner. In the evening during the week, the restaurant has a different theme night. Don't miss the Four Seasons staff dance on Bollywood night!
Seabar– A few steps away from the Fuego Grill, a boardwalk leads you across to Seabar. Seabar is an open-air, over-water bar and lounge, specializing in comfy surroundings, beautiful sunsets and creative specialty drinks. The vibe here is total relaxation as you sip on a cocktal and enjoy the ocean at your doorstep. DJ's keep the mood with music that mirrors the environment. Every evening at 10pm, there is a shark feeding event. We saw sharks and sting rays close up, as they gathered around for a late night snack.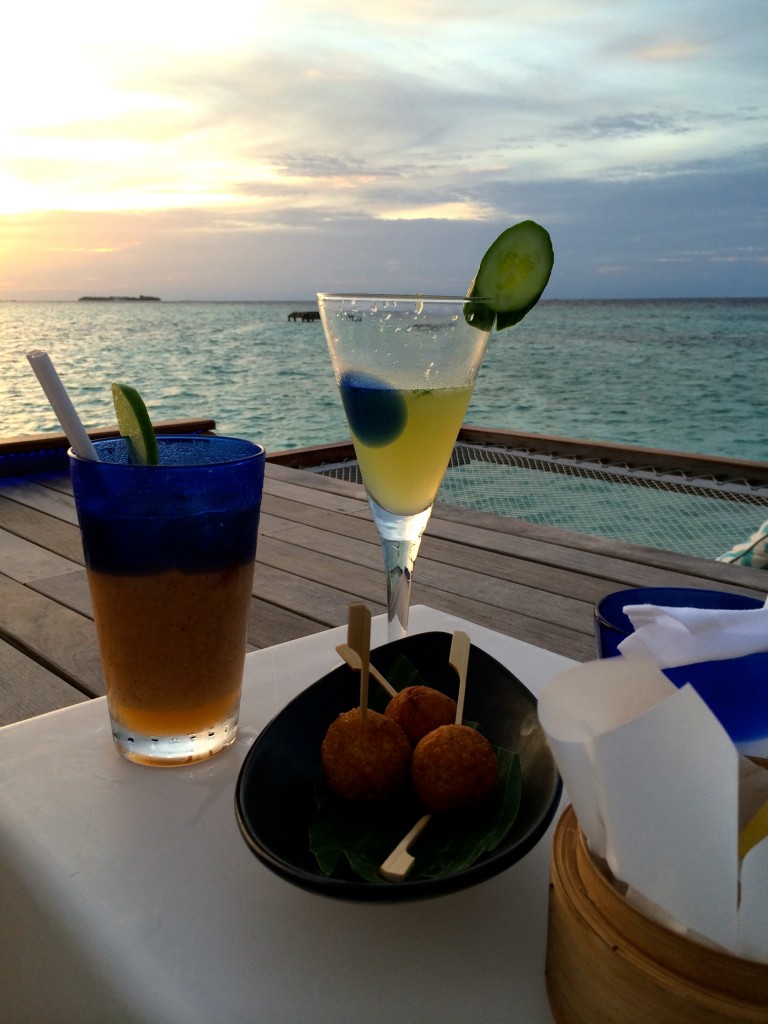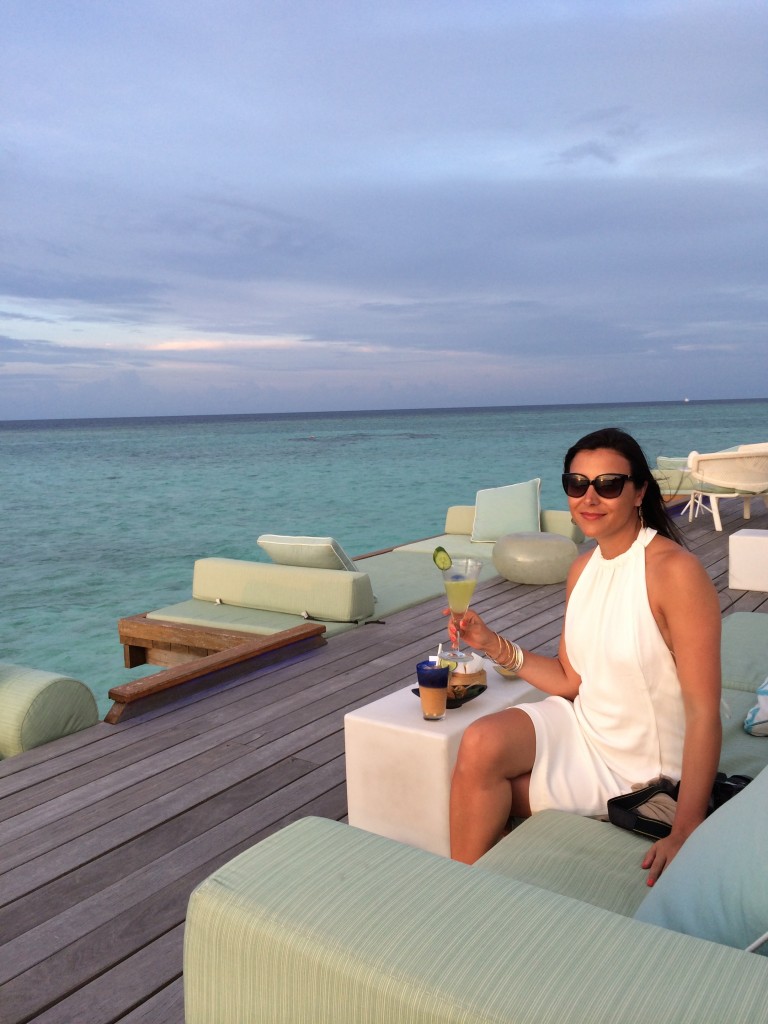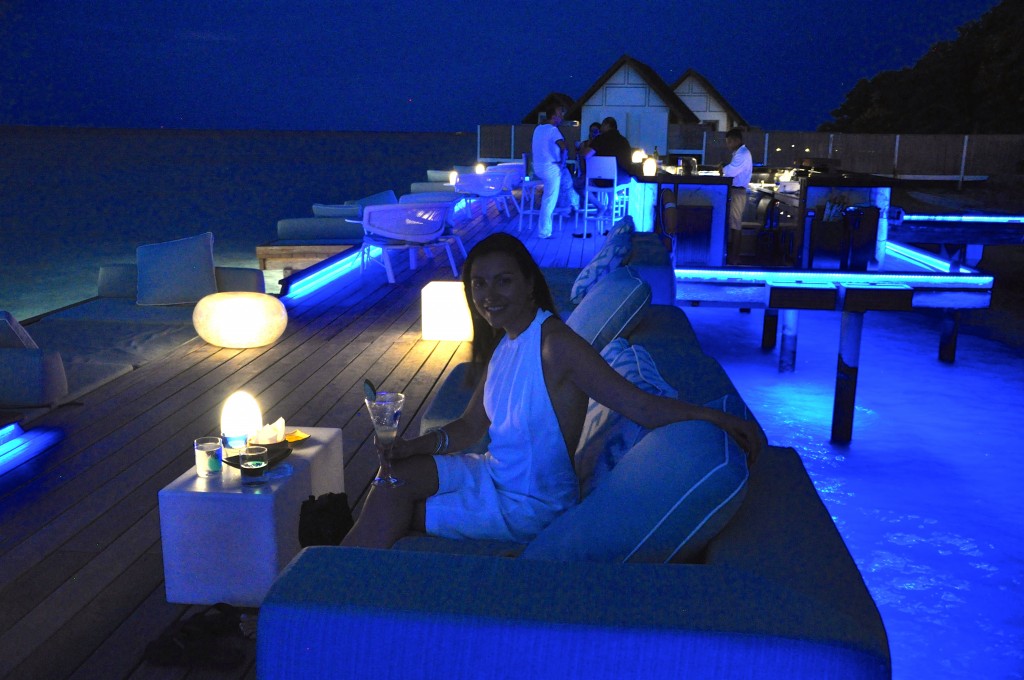 There's no shortage of choices when dining at The Four Seasons Landaa Giraavaru resort. The restaurants offer something for everyone, including exceptional service and stunning views to match. And who can resist Seabar, creating an atmosphere of total relaxation as you hover over the Indian Ocean in total comfort. We were impressed with every dish served, and only wish we could have stayed another week to enjoy each magical dining experience all over again.
Dhanee,
Cy & Rich
Pictures by Cy & Rich