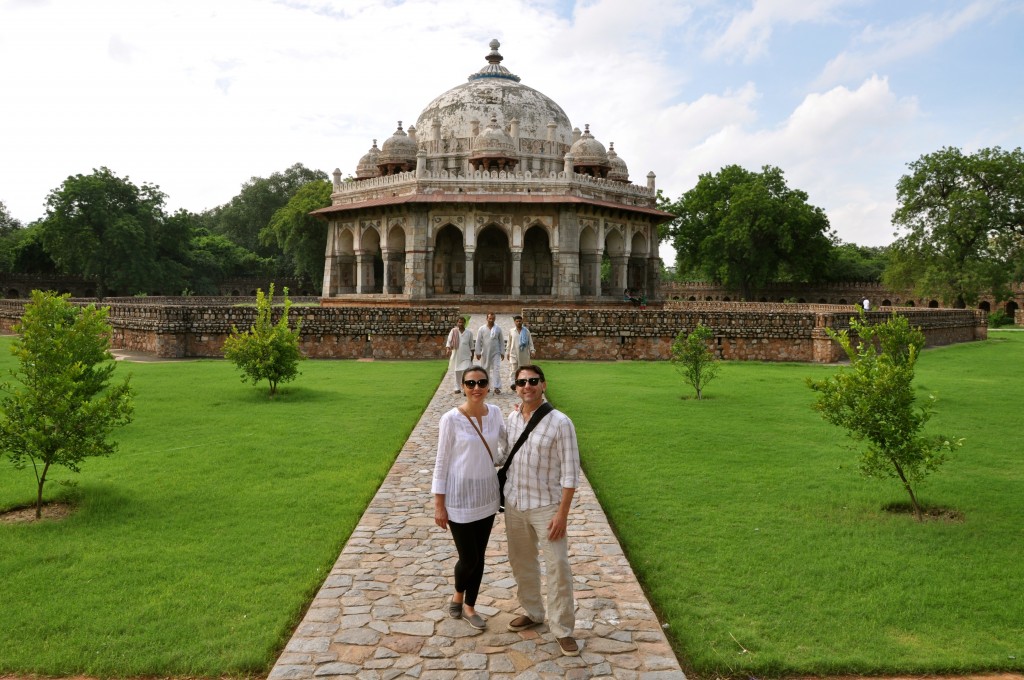 We always wanted to travel to India. India is one of those places that isn't on everyone's bucket list. In fact most people responded "why?", when we told them we were planning to vacation there. We weren't sure what to expect, but what we found was an amazing country full of contrasts dividing the "have's and have not's". A land of beautiful colors, curries, traffic jams and millions of people somehow living in mutual harmony. We can only describe India as sensory overload, but the kind that had us yearning for more.
We arrived at Indira Gandhi International Airport at 5:00 am. We hired a car in advance to take us to our hotel, so there was someone at the arrivals hall to meet us. After retrieving our luggage we walked out of the terminal and were immediately greeted by some very warm and humid air. We were already on mosquito alert, since our inbound flight crew fogged the cabin before landing. We had never seen this before! We made sure to spray some repellant on us before we left the terminal. Ironically, we never had a problem with mosquitos during our entire visit. Daybreak was upon us, we were ready for our India adventure!
Our first impression of Delhi was surprising, Delhi was very green with tropical flora and fauna. Traffic was light at that time in the morning, so from the airport, it only took about 25 minutes to arrive at our home for the next few days, The Lodhi.
The Lodhi Hotel, was a beautifully modern off white structure, composed of only 40 guest rooms each with its own plunge pool. The plunge pool, which is actually a decent sized pool, was a real treat after a day of sightseeing in Delhi. The rooms at the Lodhi are extremely large, even the basic room which we booked was, according to hotel staff, 3 times the size of most regular rooms in Delhi. Ours had a long wrap around terrace, with shades to allow for privacy if needed.
Outside of the hotel is where Delhi begins to live up to its  reputation as a busy city complete with the constant sound of car horns. But inside the Lodhi grounds, you hear nothing.
The Lodhi offers two restaurants, Elan which serves indian as well as other cuisines, and On the Waterfront, which features Italian and Asian specialties. Both restaurants were amazing. The staff were very attentive and recommended some interesting varieties of Indian cuisine for both dinner and breakfast.
The spa at the Lodhi is not to be missed. We enjoyed a nice steam, cold and hot plunge pool therapy and of course, a massage which included 5 massage techniques from around the world. The staff was well trained and professional. Service is very attentive at the Lodhi, and you'll find everything you need, moments away from asking.
Delhi was an unexpected surprise, although the crowded streets and traffic was to be expected, we were amazed at how well the city functioned. This is not the most convenient city for a tourist, it's best to have a driver, but tuk tuk's are available everywhere for a small price. Feel free to bargain, and agree on a price before you get in.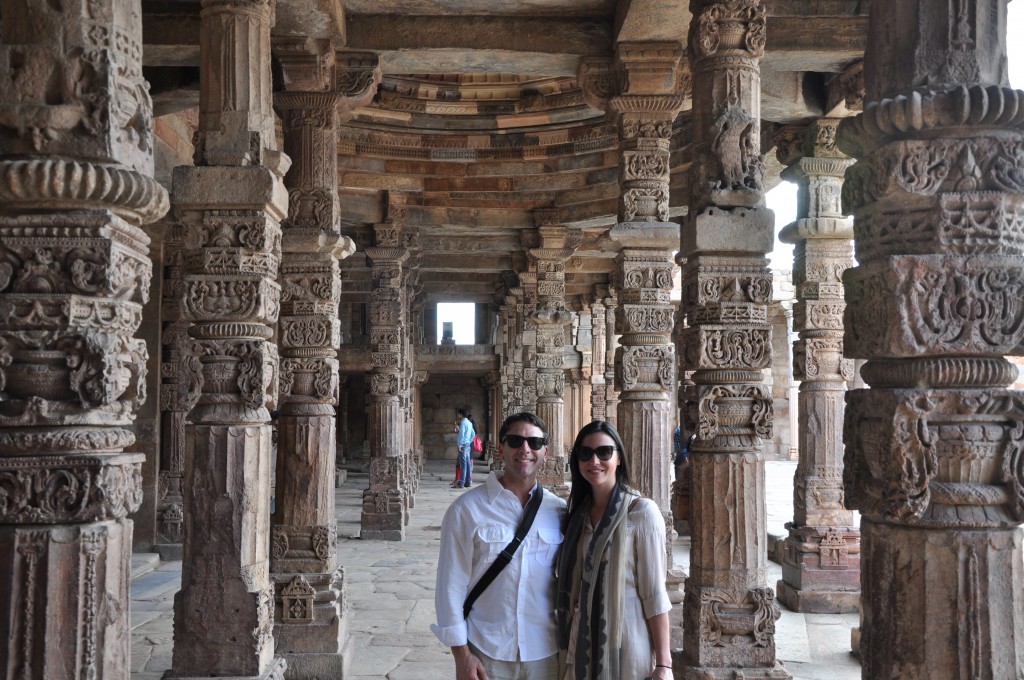 After visiting Qutb Minar, India Gate, The Presidential Palace, we were very hungry. Our guide, Akram Ali, whom we booked through Viator,  recommended a nearby restaurant named Pindi. Specializing in Indian and Chinese food, this is a restaurant that understands Western stomachs. They offered many dishes at various spice levels and array of different breads which were delicious. Especially the garlic naan. You could make a meal of this by itself. We ordered the Butter Chicken for which they are famous for and were not disappointed. Pindi accepts all major credit cards but service is not included, so don't forget to tip. Usually we find that 10% is sufficient. You can ask your tuk tuk driver to wait for you outside, or the restaurant will call you a taxi when you're through.
On our second day we visited Chandni Chowk, now this is the Delhi we were expecting. This is Old Delhi, overcrowded with people, tuk tuk's, cars, ox's, cows and anything else you could imagine. Here we visited the largest mosque in India, Jama Masjid, browsed many local shops and marveled at the beautiful display of colorful spices that lined the streets. The spice market trade is alive and bustling. You'll see workers loading huge sacks of spices by hand to trucks bound for various parts of India. The aromas that wafted through the streets made for a pleasant walk. We stopped at Medhar Chand and Sons, purveyors of fine tea, spices and dried fruits (6535 Khari Baoli) and purchased some of their wonderful products. Chandni Chowk is a fantastic place to soak in the beauty of India. Don't forget to take a ride in a tuk tuk, but remember to take some time to walk the streets with the locals. Although very crowded, and personal space is not really observed in India, we felt comfortable and safe walking throughout this neighborhood. Notice the abundance of electric wires dangling from above the streets, a common sight in this neighborhood.
For lunch we walked across from the Mosque to Karim's, one of the oldest establishment in Old Delhi. Karim's is a local favorite, specializing in Indian cuisine. It takes a little searching to find Karim's, down a narrow passageway, off the main street. Look for the sign with the arrow pointing in the direction, across from the passageway. If you have trouble finding it, just ask anyone. This is a no frills place, with several areas for seating in different rooms. Try any of the breads made fresh outside the restaurant in tandoor ovens.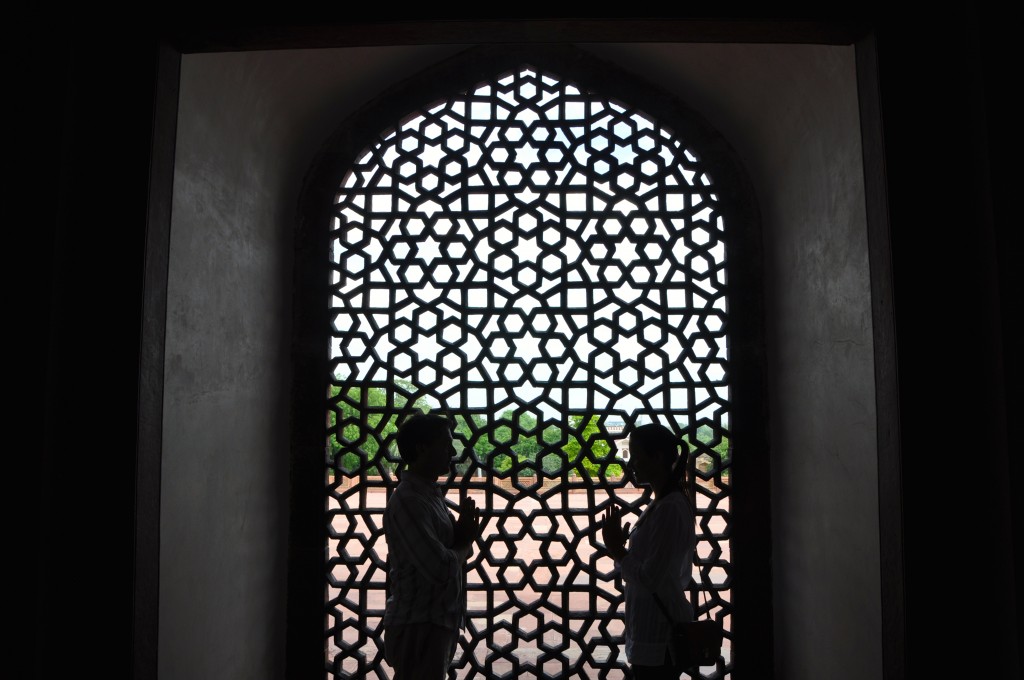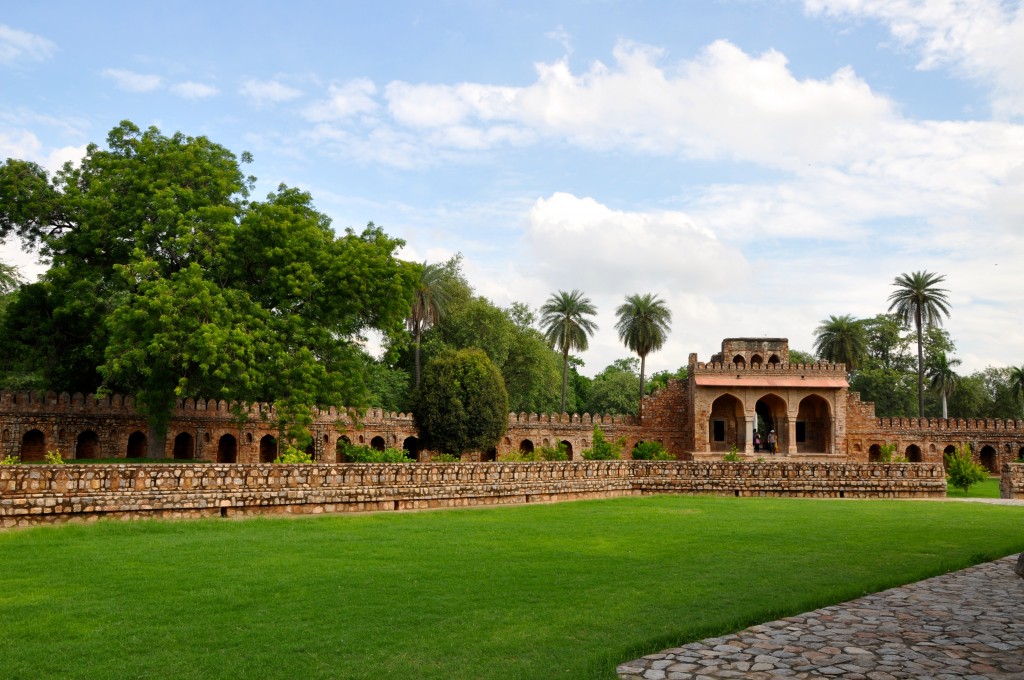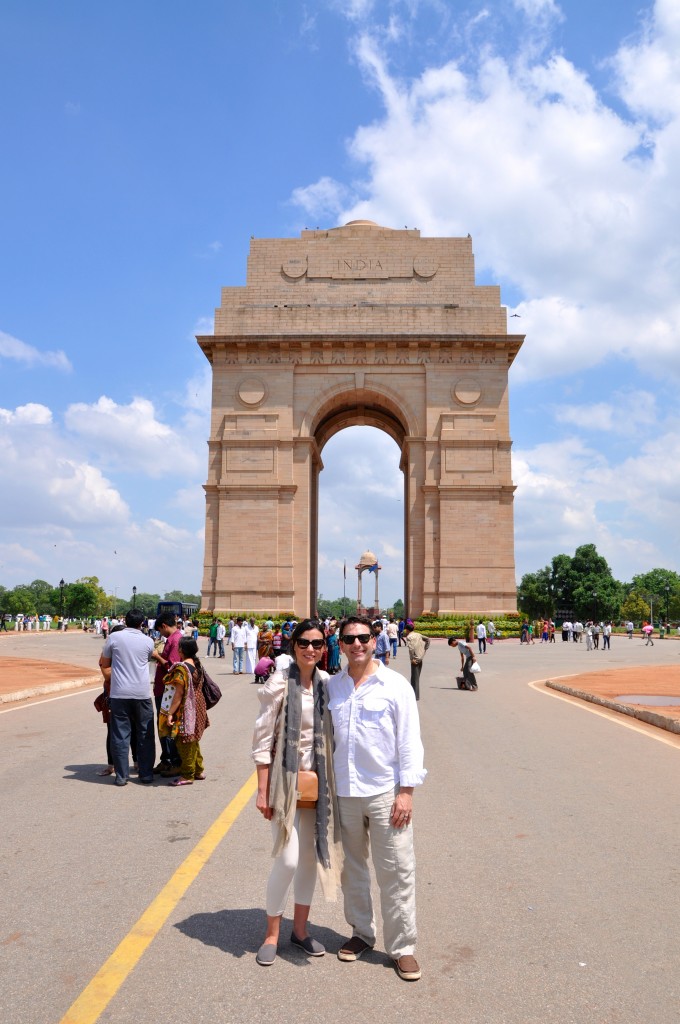 Our stay in Delhi was better than we could have ever imagined, so different than any city we have visited. Bustling, chaotic, amusing and delightful. A true experience of the senses, full of history and unexpected adventure. So place Delhi on your bucket list, hop in a tuk-tuk and go explore this truly magical place!
Namaste!
Cy & Rich
Pictures and Video by Cy & Rich