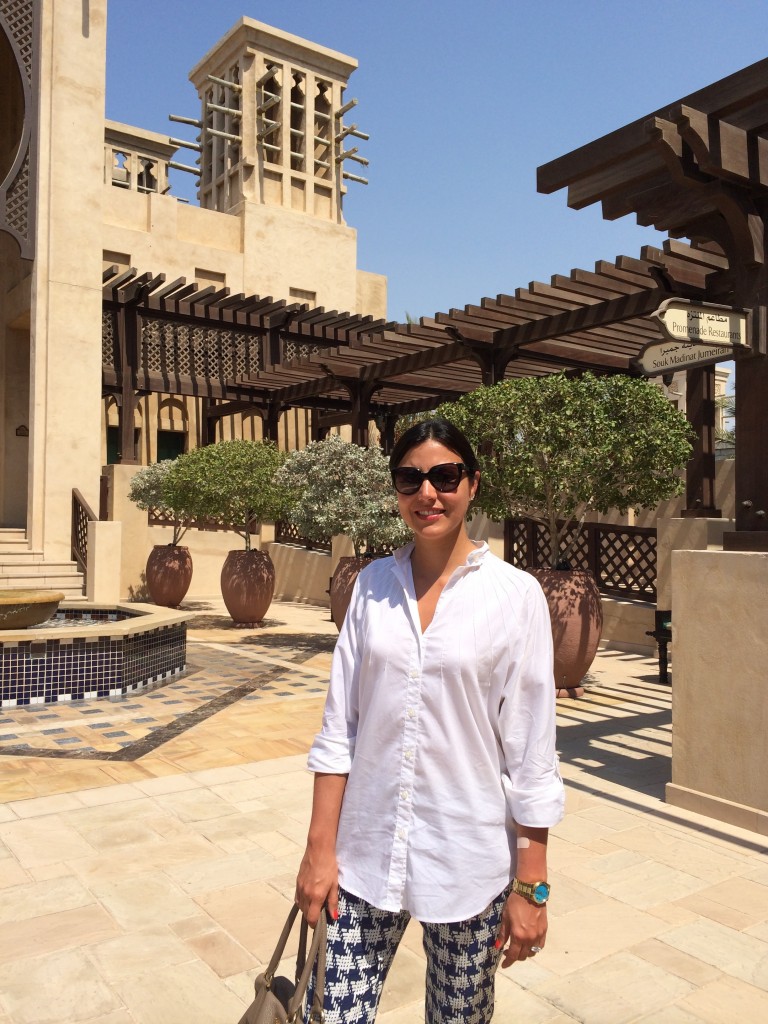 Dubai is an exciting place to visit. It's a city that is experiencing such new growth and it seems as if everyone wants to be a part of this journey to create something new and grand to see. The architectural designs of the buildings are reason enough to visit. We couldn't wait to explore this city for a second time.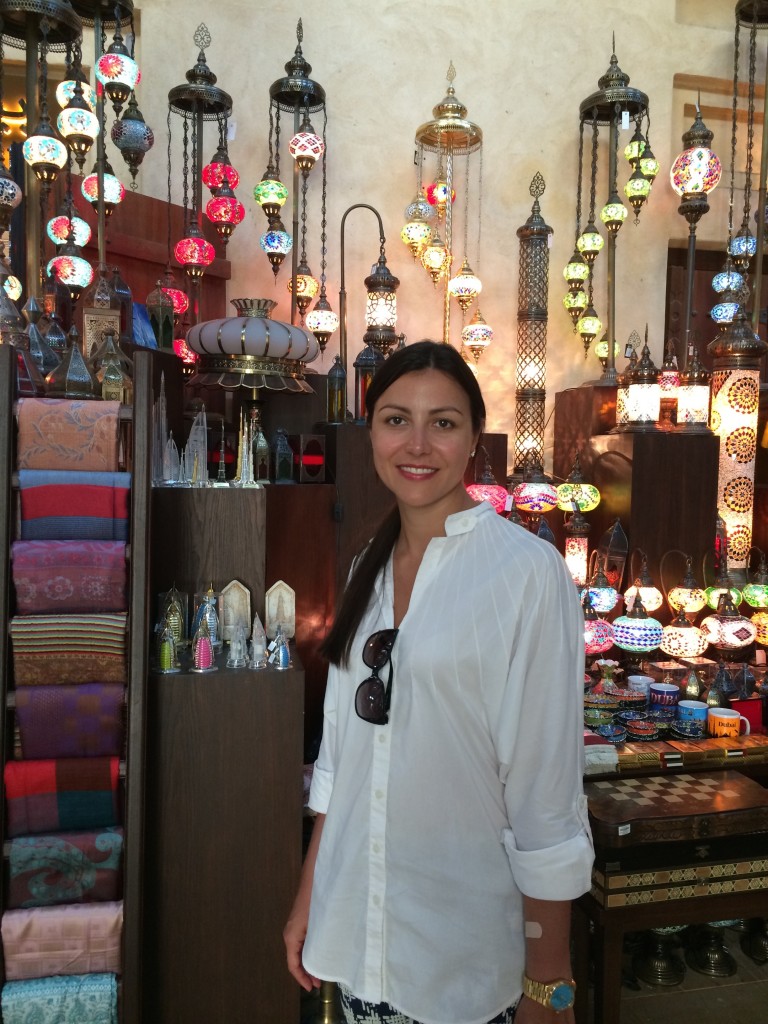 We visited the Souk Madinat Jumeirah on our last visit and had to return. Reminiscent of an old Middle Eastern market, we loved strolling through the street like walkways, observing the picturesque canals, Arabian architecture and finding the perfect spot to take a photo of the Burj Al Arab.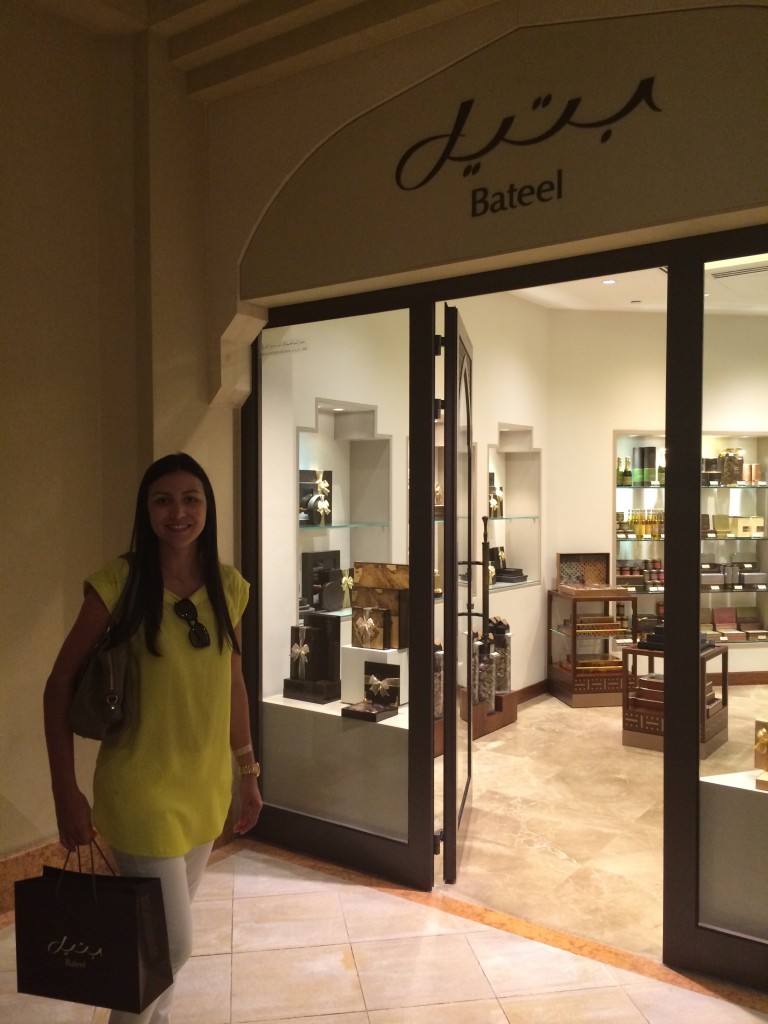 One of our friends that lives in Dubai, brought a gift to us when visiting NYC last year. The gift, a box of deliciously fresh dates filled with different flavors from chocolate to orange, encouraged us to seek out this shop on our next visit. We found Bateel at the Souk Al Bahar, a shopping experience in itself located steps from The Dubai Mall. Turns out Bateel has several locations around the globe including Dubai, Paris, Amman and London to name a few. These dates are out of this world delicious. Just shopping at one of their boutiques is an amazing experience. Not only do they sell dates, but other delicious gourmet offerings such as chocolate and coffee.
One area of the city that has changed dramatically since our last visit is the Dubai Marina. We couldn't wait to explore all the new shops and restaurants at The Beach. So many beautiful new skyscrapers have been constructed across from the waterfront, but what really grabbed our attention were the new walkways traversing the newly created public spaces along the beach front.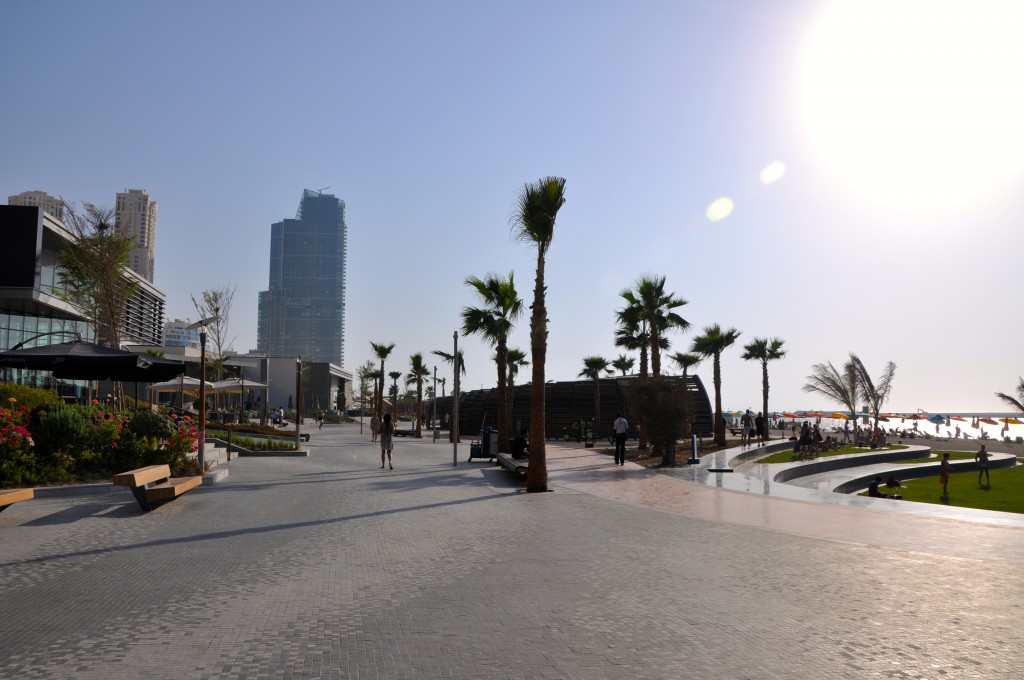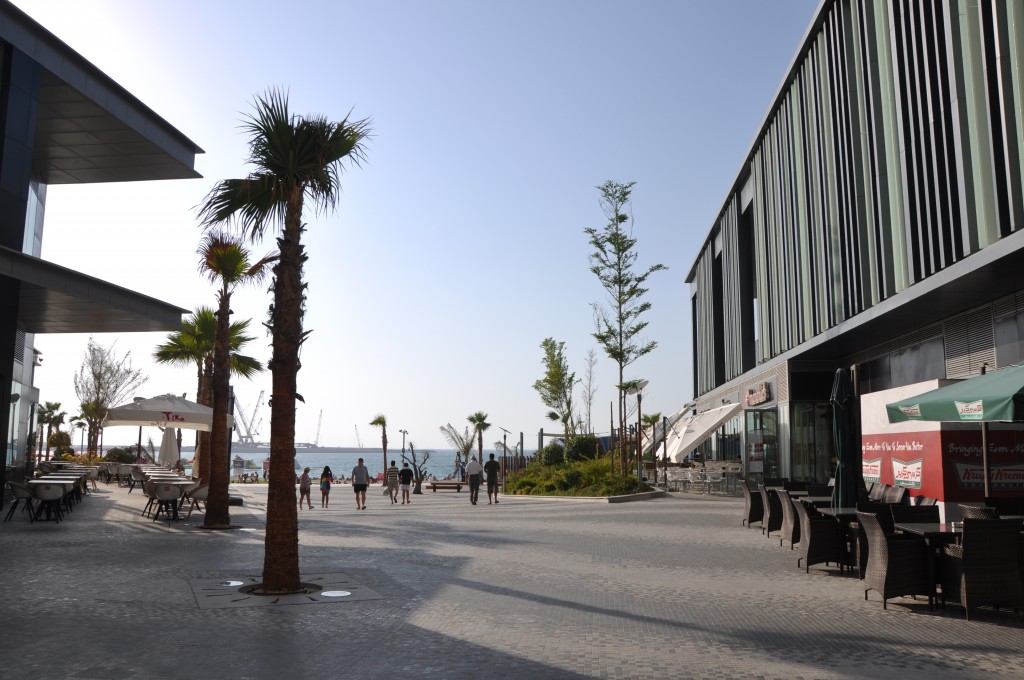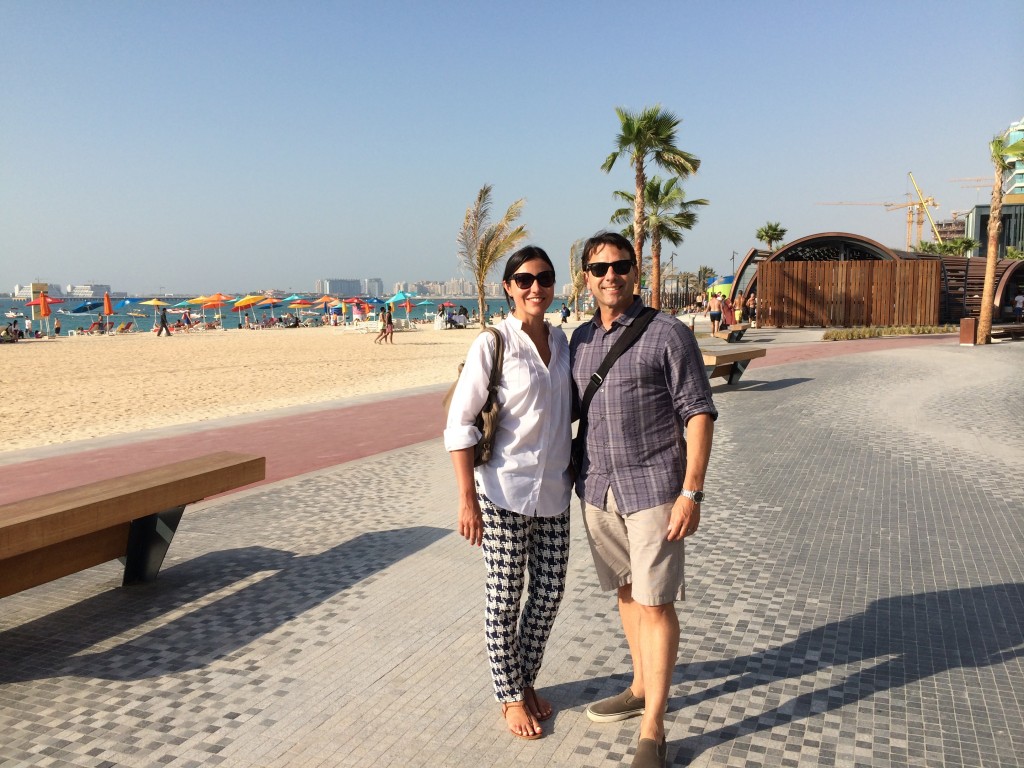 After a long walk around the area with our freinds, we decided to have lunch at Eat Greek Kouzina located at The Beach on JBR.
What a great find, from the cozy Mediterranean decor to the wonderful aromas coming from the kitchen, we felt as if we just walked into a taverna in Greece. If you like Greek food, you'll be hard-pressed to find anything fresher than the items offered at this authentic beachside Greek restaurant. The calamari dish was a masterpiece. The size of the calamari, colossal. From Greek salads, fresh baked bread, moussaka, and grilled lamb chops you're in for a real treat here. Offering views of the Persian Gulf, the restaurant is casual, comfortable and the friendly staff will make sure you'll want to return.
This was our second visit to restaurant At.mosphere at the Burj Khalifa for our wedding anniversary. We decided to go back because our first experience was a very memorable one. It's not just the views, which can sometimes be obscured by fog, but the food and service that has yet to disappoint. The menu at At.mosphere offers many choices, and the chef is very accommodating to individual preferences. Dining at At.mosphere is a unique experience, if you can't make it for dinner, they also serve a traditional afternoon tea.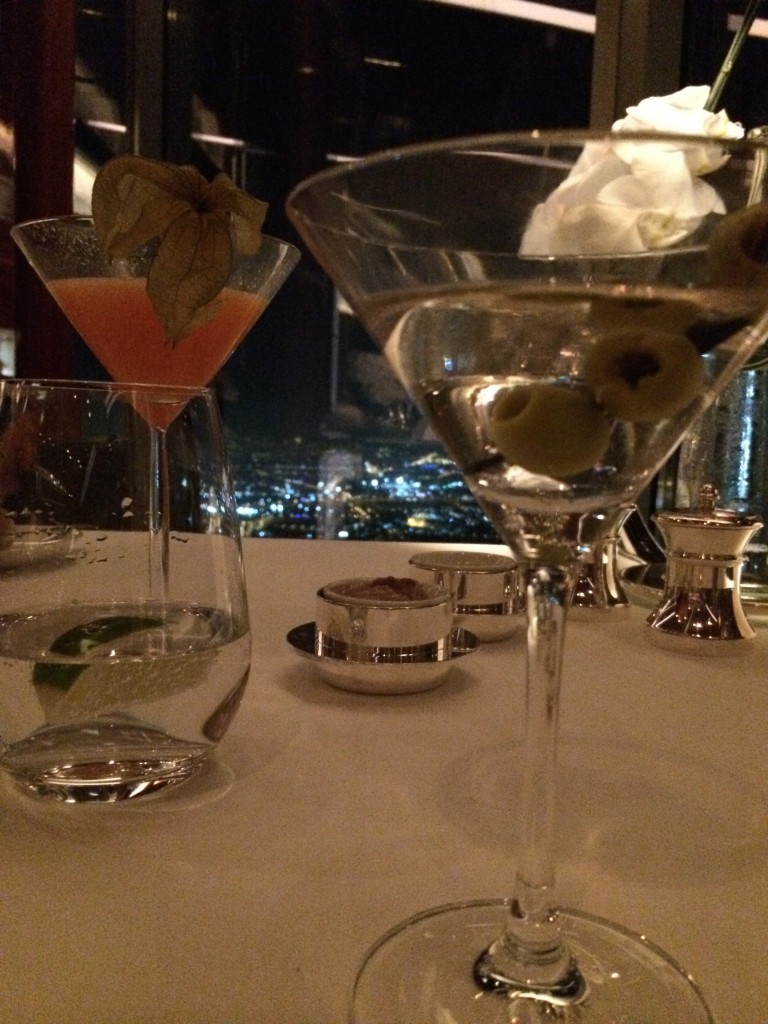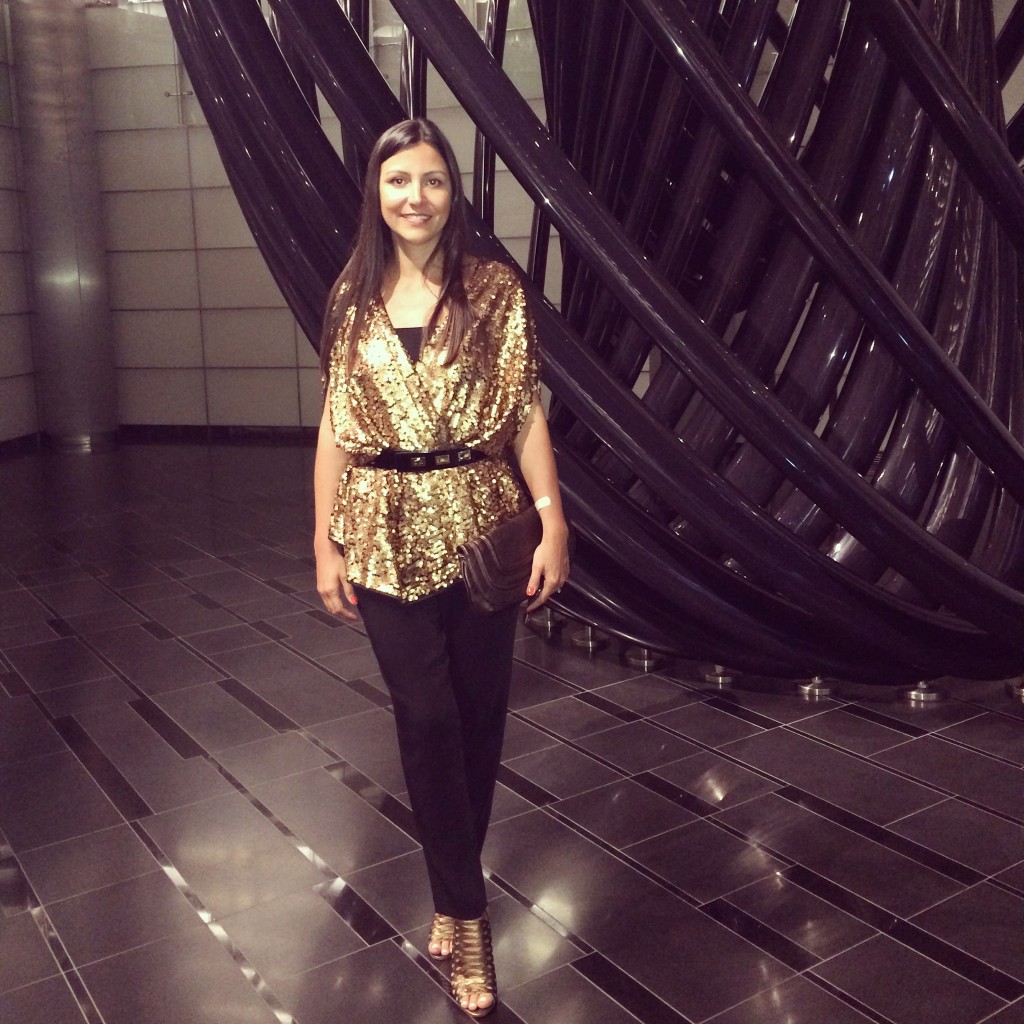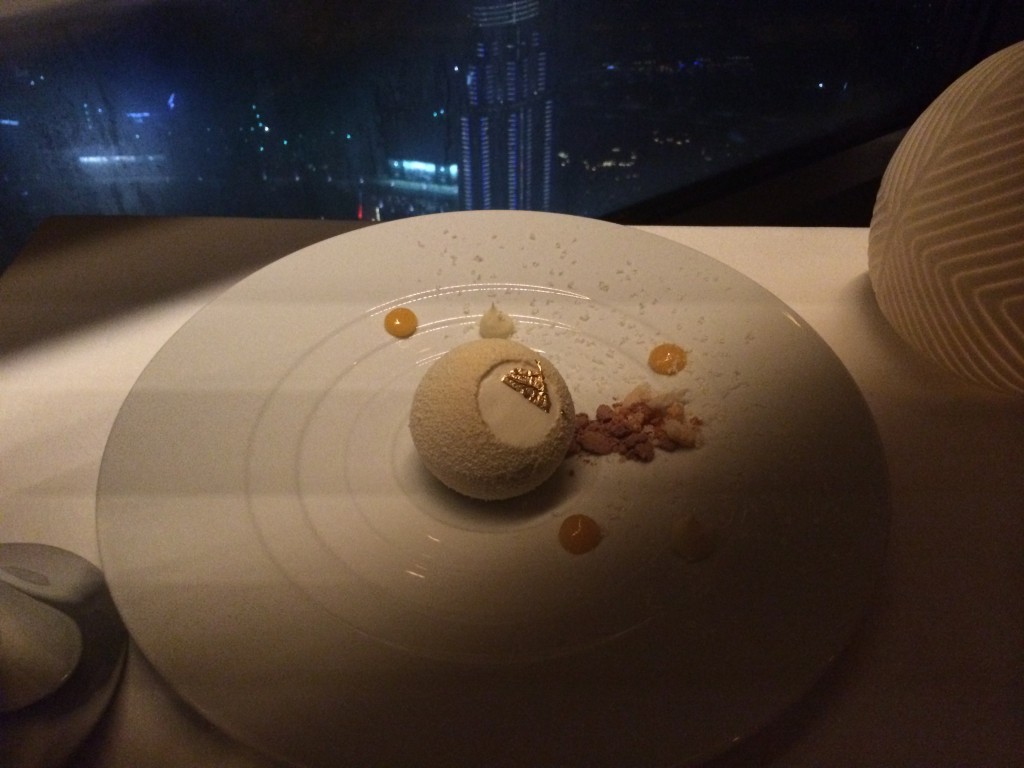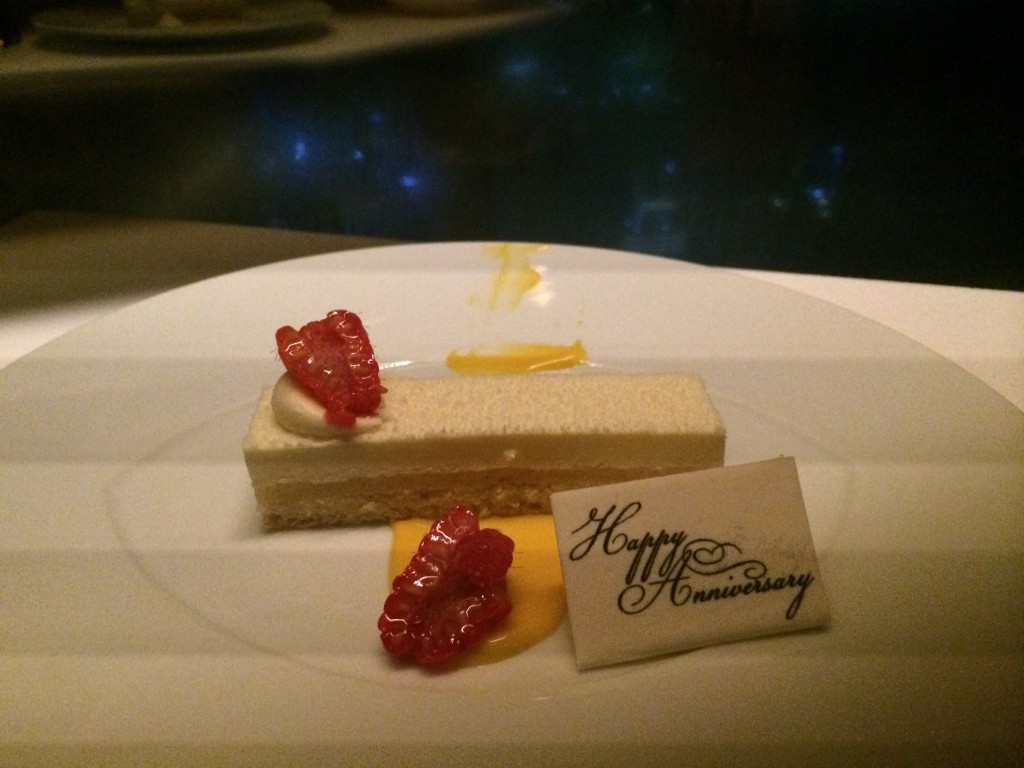 We also had dinner at ToroToro located at the Marina in the Grosvenor House Hotel. Restaurant turn club at night, this is a place to eat and be seen. The open kitchen style restaurant offers an array of delicious Pan Latin items capturing the flavors of several South America countries, all meant to be shared with your friends. The sexy drink menu includes a mean jalapeño margarita, and an assortment of cachça the essential ingredient for table side made Caipirinha. Muito saboroso!
Our second visit to Dubai was just as exciting as the first. With endless attractions, restaurants, and shops our heads were spinning just thinking about what to see and do next. But to visit Dubai is an experience in itself, and we realized that just being there enjoying the local flavor and witnessing the ever changing landscape fulfills any stay, long or short. Of course there will be a third visit, we've already created our next list of things to do when we return. It may require a longer stay or perhaps a fourth visit? Either way Dubai will be waiting.
Masalamah,
Cy & Rich
Photos by Cy & Rich