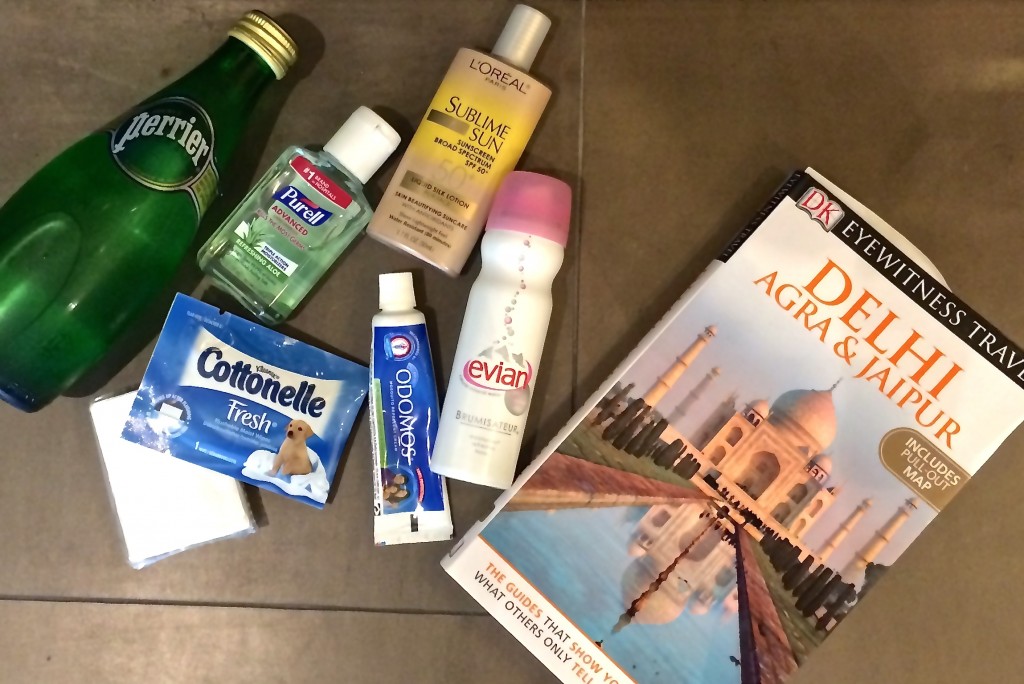 Here are some of the items that you should have when traveling to India:
-Bottled water: drink plenty to stay hydrate
-Hand sanitizer
-Sun lotion: remember to reapply throughout the day
-Tissues
-Wipes
-Evian spray: spray on your face before reapplying sun lotion
-Odomos: the hotel had it available for us. It is a mosquito repellent in a cream form that smells great, is safe for kids (no deet) and available all over India.
We also packed probiotics (which we took everyday), Pepto Bismol, Imodium, antibiotics, Germ Fighter inhaler and mosquito repellent that contains deet.
Remember to consult a doctor before you travel to answer your questions and make specific recommendations for you.
Safe travels!
Cy & Rich
Picture by Cy